Click here to get this post in PDF
Have you put your apartment home on Airbnb? You might be wondering why aren't you getting any tenants, well if that is the case, then you have come to the right post.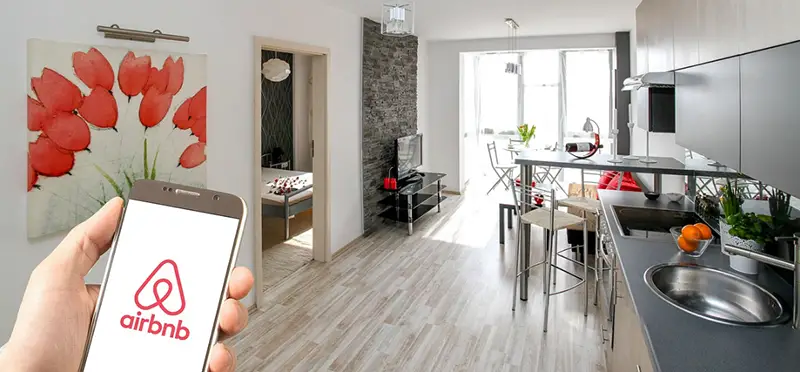 Promoting your listing on Airbnb can be a little difficult. Numerous factors can affect your apartment's popularity and your chances of securing a listing. If you are aware of these factors, you can make a killer host profile and effectively promote your apartment.
Therefore, today I am going to share some helpful tips with you that will allow you to promote your listing and get more people interested in your apartment. So, keep reading to learn more.
Make your title catchy:
The title can make a lot of difference when it comes to promoting your Airbnb listing; you want the title to be catchy and attractive so that more guests are drawn to your listing. Instead of writing dull and boring descriptions like a "two-bedroom apartment for rent," add some adjectives.
The same title can be written as "a spacious and stunning, two-bedroom apartment, with an excellent view." You can be the judge yourself, which of the two titles will get you excited if you are looking for an Airbnb listing?
It would be best if you aimed to highlight the properties and points of your apartment within the title and description. Therefore, don't just jot down the first thing that comes to your mind, add a little creativity, and make a meta title for your Airbnb listing.
Go into the details in your apartment description:
After the title has attracted a potential tenant, they will look at the Airbnb listing description, and here wordplay matters a lot. Even a luxurious penthouse suite will seem dull if the description is something generic like a "two-bedroom apartment on the top floor."
Therefore, the same as the title, you need to be expressive and detail-oriented in the description. However, that doesn't mean that you should overload the description with positive adjectives and fake praise. You should keep it real and try to make the description attractive but helpful as well.
It would be best if you praised your apartment, but told the tenant about any issues they might have to face. For instance, if there is a small noise problem or any other issue, be upfront with the tenant.
A realistic description will be more trustworthy than one loaded with compliments.
Furthermore, try to add some common search terms to your description and title, which will be quite helpful for your Airbnb seo strategy. Using keywords will ensure that when people search for listings, their apartment is one of the first ads.
Add some attractive images:
Though the title and description are essential to get a potential tenant interested, the pictures will close the deal. However, this is another part where some creativity and effort can make quite a difference.
Most people have decent enough apartments, but they take awful pictures in low light and at bad angles. If you are planning to list your flat on Airbnb regularly, you should have some incredible photos.
These days, a good phone camera can take some fantastic images; however, you should also consider hiring a professional photographer, or borrowing a professional camera from a friend.
Complete your host profile:
When a tenant is indecisive between two listings, a better host profile can tip the scales. Put yourself in the place of your tenant, of course; you will feel more comfortable contacting a host that you know a thing or two about compared to someone who doesn't even have a profile picture.
Therefore, all you have to do is upload a beautiful photo of yourself and complete the information on your profile. In the description, also write why you enjoy hosting your home on Airbnb.
Make sure that your information is checked by Airbnb, and consider linking your Facebook and Linked in accounts as well. This will help your tenants trust you and help you promote your listing as well.
Answer your reviews:
When you are making any transaction online, what do you value the most? Your answer will probably be the reviews. Therefore, you can be sure that your potential tenants will check your reviews before making a decision.
The reviews and comments of your previous tenants matter a lot, and you should make a preference to answer all of them, especially the bad ones.
It would be best to use your review to improve the experience for your tenants and answer any questions that are asked.
Highlight your neighborhood as well:
Its elements don't only decide the value of your apartment, but the surroundings also play a significant role in making your apartment attractive to tenants. For instance, if your apartment is near the bus stop or a local tourist sight, mention it in your description.
Since Airbnb is usually used by people visiting, they won't know the value of your location until you express it in your description. Therefore, don't hesitate to brag about all the fantastic restaurants, parks, shopping malls, and attractions near your apartment.
Another thing that people look for when choosing an Airbnb apartment is the ease of transport, so write about the transport facilities in your neighborhood, if you want to promote your Airbnb listing and get a lot of offers.
Final thoughts:
When you put your apartment on Airbnb for a listing, you would want to get responses as quickly as possible; however, if you wish for your listing to reach more eyes, you need to promote it.
Now, this can be a little tricky, however by following the tips that are mentioned in this post, you will be able to get the listing of your apartment to more people and get better business opportunities. So, that's all, and I hope that this post was helpful and informative.
---
How to establish a profitable business like Airbnb parking space?
9 Years of Airbnb – Infographic
---