Click here to get this post in PDF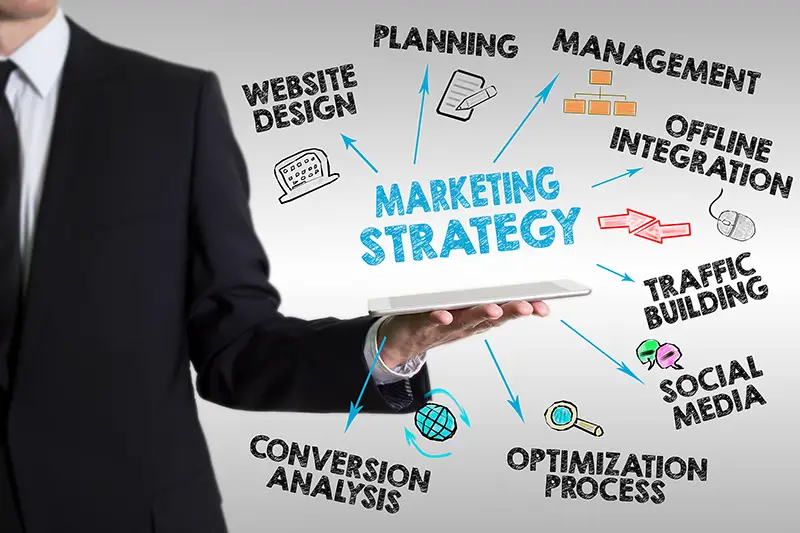 When you're first starting out, the process of establishing a company can be daunting. However, when you have a roadmap, you'll be able to have a clearer direction of where you're going. This roadmap can be referred to as your marketing strategy, which is your company's plan to reach out to potential clients and make them customers. With the right marketing strategy, your startup will grow and become more successful. This article will share the four main tips for developing a marketing strategy for your startup.
1. Create a website for your startup
First thing's first- you need to have a website. People need to have some sort of way to contact you or get familiar with what it is you have to offer. Luckily, building a website is not too difficult, and especially since you're just starting out, you won't have to spend too much money on it, either. You can increase your budget as your company grows. When you build your website, the first thing you need to do is get a domain name and hosting provider. The domain name is what comes before the .com in your URL, and the hosting provider is the company that will let you make your information available online. You'll want to choose a domain name that is short and memorable, and your hosting provider should be a company that is reputable.
2. Create pages on social media
Nowadays, having a presence on social media is mandatory if you want to get the word out there and attract potential customers. Most people use some form of social media, so it is the perfect way to stay in touch with your followers and customers. Using social media will take your business to a new level, so it's important to establish your presence and run ads when necessary. Depending on your target audience, you may want to create pages on websites like Facebook, Instagram, Twitter, and YouTube. LinkedIn is also a popular choice if you want to hire new employees. In short, establishing a presence on social media will allow people to find your page, know who you are, and get in contact with you easier.
3. Determine your target market
The next and most important step for developing any marketing strategy is to find out who your target market is. The target market refers to the people who are most likely to use and appreciate your product. This can be people within a particular age range, geographical location, profession, marital status, income level, education level, or any other common characteristics you can think of. If you've ever run ads on Facebook, for example, it will ask you to target your ads to a specific audience within a geographical location, age group, and other characteristics to help you focus the ads. It doesn't mean that anyone who doesn't fit within that group cannot use your company's products or services. However, by determining your target market, you will be able to focus on your marketing efforts and have an easier time determining and outlining your company's goals. There are several ways in which you can do this. 
Take a look at your current customers. If you've already had some customers in your startup, it might be worth checking out factors that unite them. Who are they? What are their interests? What are some other common characteristics? This will help you to determine the people who are most likely to be interested in your product.
Research your competition. It's always a good idea to research your competition, even if you have a well-established brand. See what groups of people they are targeting, and what common characteristics unite those people together. You can target a similar group, but try to see if there is something that your competitors might be overlooking, such as a particular geographical location or profession. Targeting the exact same group might not get you the results you want since these customers may already be pleased with your competitors' products, so they might not be willing to switch brands.
Conduct an analysis of your product. Take a look at what it is you have to offer. What are some of its benefits? For example, say you are a web developer, and you are offering services for building or fine-tuning websites. What is the benefit? You can say that people will be able to have professional, clean, and easy-to-use websites. Now, take a look at who would be most likely to make use of this product. This can include IT professionals, brands, or anyone else looking to build a website. Although this is too general for determining a niche market, you now have somewhere to start from. 
4. Develop goals for your company
Finally, you want to have some sort of goal, and these goals should be realistic and measurable. For example, the goal of having a million Instagram followers within the first month is not realistic, and increasing sales is not measurable enough. You're generally going to want your first goals to be something like raising awareness and gaining new customers. Check out your competitors and target market to make these goals more specific so that you can have an end goal to reach within a given time period.
You may also like: 7 Amateur Mistakes to Avoid When Creating a Marketing Strategy
Image source: Shutterstock.com