Click here to get this post in PDF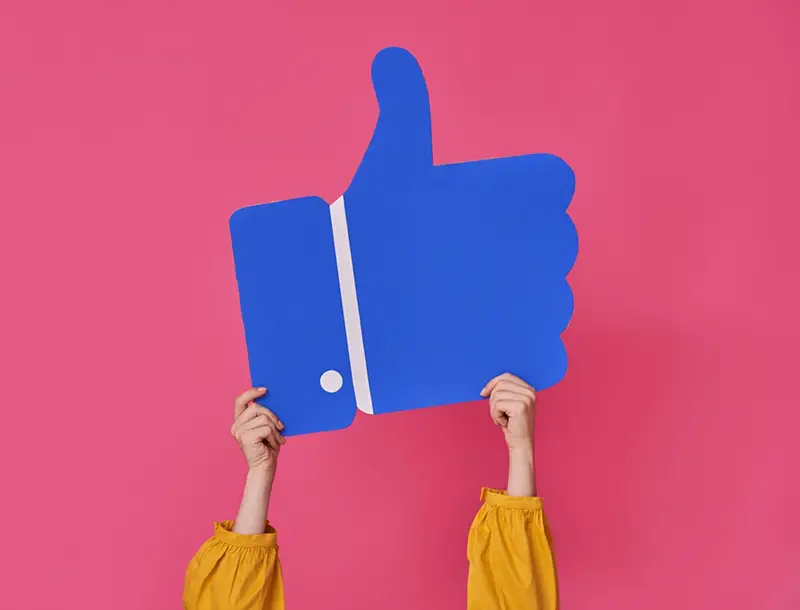 Facebook is the original juggernaut of social media. In 2020, the website logged over 2.8 billion monthly users, with 1.8 billion of them being daily users. If you run a brand or business, you have to make sure that you have a strong presence on Facebook. 
Refining your Facebook marketing strategy is vital to your business. Facebook is the most-used social network, and if you're not advertising on there, you're missing out. Luckily, Facebook is very receptive to brands and businesses looking to advertise; you just have to know what to do! 
In this guide, we'll walk you through the five essential steps to marketing successfully on Facebook. If you follow these steps, you'll get more views, more customers, and more engagement! 
Why Should You Advertise on Facebook? 
Facebook is the OG social networking site. It's well-known, well-funded, and well-loved. Having a strong Facebook marketing strategy can turn your business around. 
Advertising with Facebook can bring you an enormous ROI. You're able to get millions of eyes on your brand with just a little bit of elbow grease. You can then rely on likes, shares, and organic engagement!
That's the advantage of advertising on Facebook: much of your engagement will be organic. Facebook rewards users for sharing and spreading content; you can learn to take advantage of that! 
How to Form a Facebook Marketing Strategy
Advertising on Facebook can be powerful, but it isn't necessarily intuitive. When marketing on Facebook, you're looking for ads that can run a long time and get a lot of attention over time. Unlike Instagram or Twitter, where you need to hop on trends quickly just to get noticed, Facebook is a little more forgiving. 
If you're completely new to social media marketing, or just looking to refine your strategy, keep reading. This guide will help you build a Facebook marketing strategy before you even post once. 
Step One: Set Smart Goals
It is absolutely vital that you go into Facebook marketing with a solid plan. Most social media marketing campaigns falter because there is no end goal. Advertise with a purpose, whether it's to get more customers, reach x amount of people, or increase shop turnaround. 
So sit down and write down your goals for marketing on Facebook. When making your goals, remember the acronym SMART:
Specific: Make your goal as specific as possible; e.g., "I want this marketing campaign to make at least 1,500 more people follow my page"
Measurable: find a metric by which to measure your goal; e.g., "I want at least 200 people to share this post"
Achievable: Be realistic with yourself; you're not going to reach a million people with your first ad campaign
Relevant: Your goal has to be relevant to growing your business or brand; remember that vanity metrics such as likes and shares are not always a reliable measure of success
Time-Bound: Have a deadline for your goal, as leaving goals open-ended ruins motivation
Here's an example of a great smart goal for Facebook Marketing: "I want my first ad campaign to reach 20,000 people in the first week, and generate at least $200 in sales". This goal has a deadline, a measurable unit of success, and relevance to the business! 
Step Two: Find Your Audience
One of the best features of Facebook for business owners is the ability to see the details of who is looking at your ads. You can do quick, easy demographic research right from the backend of Facebook. The website collects massive amounts of data on its users, and you can use that to grow your brand! 
Figure out who will be most receptive to your advertising. Are your target users young and hip, or older and nostalgic? Through Facebook you can target your perfect audience; make sure you know who they are! 
Step Three: Plan a Campaign
What is your advertising campaign going to look like? This is where you plan the aesthetic and general point of your marketing campaign. There are millions of ads on Facebook; you have to make sure yours stands out. 
Don't hesitate to work with an outside agency to plan an ad campaign. Make sure your product photos are high-quality, your video ads can be heard, and your campaign matches your branding. 
People scroll fast when they're on Facebook; ensure that your ads keep their attention. 
Step Four: Fill Your Calendar
One of the best ways to ensure that Facebook keeps boosting your ads is to post often. This isn't always easy! Making content daily can be a chore, and sometimes you run out of ideas. 
This is why a content calendar is so useful to brands and online businesses. You can plan out your daily posts a week or two ahead of time, and follow through on the posting schedule. This prevents procrastination, and makes it easier to post consistently! 
Planning your posts ahead of time also gives you more time to produce good content. You won't have to worry about getting something posted as soon as possible if you already have a week's worth of posts lined up!
Step Five: Don't Neglect Classic Ads
It's tempting to get sneaky while marketing on Facebook. You can run giveaways and try to go viral organically, but in the end, classic ads are what bring in real money. 
Paying to promote your posts is the best strategy on Facebook, especially when you're just starting out. Facebook makes your money work for you when you advertise and directly target your ideal audience. Keeping it simple can work well in the long run!
So, though viral marketing techniques can be helpful, don't overlook classic promoted ads. You may be surprised at the results. 
Perfect Your Social Media Strategy! 
We hope this article has helped you build or perfect your Facebook marketing strategy. Utilizing Facebook can get millions of eyes on your product; don't pass up the opportunity! 
For more marketing tips and advice, follow our blog. We're a tech-minded team of professionals who want to help you grow your business. If you need advice or content strategy ideas, we're your guys. 
Read through our past posts for more! 
You may also like: 5 Ways To Successfully Promote Your Business Using Social Media
Image source: stock.adobe.com