Click here to get this post in PDF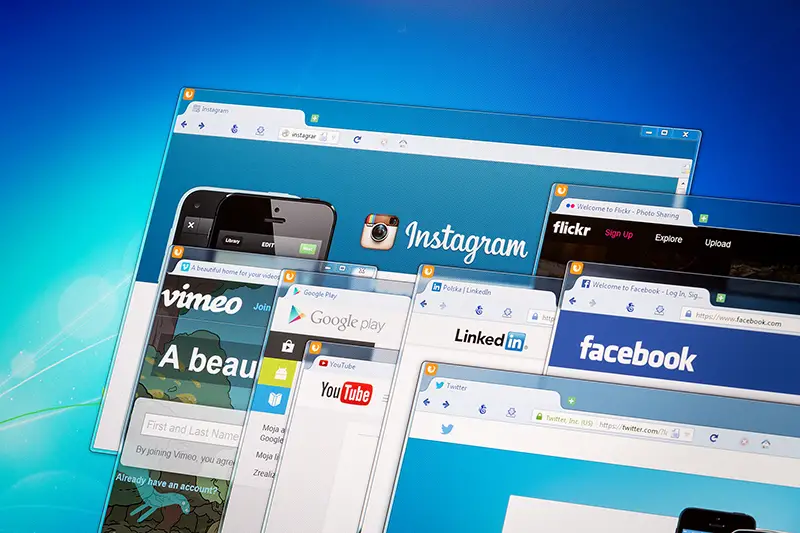 Over the past few years, social media has grown significantly and become essential for business marketing purposes. Marketing via social media has changed the way we have to think about marketing strategy as it is no longer a one-way conversation. Customers and businesses now have direct communication: both parties can ask questions and get instant feedback.
There are many different platforms to market your business on, the main ones being YouTube, Instagram and Facebook, depending on your sector. These platforms can gain your business a huge following if used correctly. Instagram is visual and perfect for creative industries to showcase their business. While Facebook is more content-heavy and therefore beneficial for different types of businesses. For example, using Facebook marketing for attorneys and law firms demonstrates how any business can use social media marketing to access a large percentage of the population and target market. With millions of people scrolling through content on a daily basis, advertising your business in this way is a good opportunity to offer your services, provide information and find new clients.
Getting your business started on social media can be intimidating, here are some tips for how to get started and successfully promote your business.
Select the best platforms for your business
Sharing your content on the right platforms is crucial to your marketing success. Consider your target audience and which platforms they would use, conduct research to confirm this. Then create accounts on these various platforms so they connect with you easily. Also take into account which platforms best suit your product, for example, visual products would benefit from using YouTube or Instagram.
Encourage customer engagement
Of course, social media is all about being sociable, businesses included. So, it's important to remember to be interactive and include your followers and encourage engagement. Use questions to find out more about your audience and repost and comment on other users' posts to increase your visibility.
Take control of your content
It's important to create exciting and inspiring content for your followers but remember not to flood their feeds with too much posting. Don't over-promote your business in every post, as your audience wants to be entertained, not repeatedly flooded with adverts and examples of how fantastic your business is. Of course, it's important to promote your business but the rest of the time you can be active on your social media such as asking questions, sharing images, links and events, or commenting on other posts.
---
Why Engage in Social Media Marketing for Your Business
---
Be organized and use a calendar
In order to be successful on social media, it's vital to have structure and order to your posts and content. Creating a social media content calendar can help avoid a lull in your presence and lead to more efficient and effective marketing. Calendars can also help you plan, track your progress, create goals and how to achieve them. Planning your posts in advance with images, text, hashtags and links will make it much easier to control your brand image and hopefully grow your customer base.
This is where scheduling tools come in hand. Social media schedulers allow advance planning of content. Many things come up during the day and at times posting on social media can get pushed to the bottom of the list. Using a social scheduler provides peace of mind knowing that everything you plan on posting is already scheduled to be up on the date and time of your choosing, while you can focus on other activities. Some tools, like Hootsuite and Buffer, support all social media platforms while others, such as Tweetdeck and Hypefury, are niched to one or two platforms. Tweetdeck is Twitter's attempt to make access to the platform easier. With Tweetdeck, you can manage multiple accounts with custom interfaces, as well as, schedule tweets and drafts to be posted at a later date and time. Tweetdeck does what it claims. However, for businesses that want to get the most out of Twitter, there is a Tweetdeck alternative with more functions, where you can cross-post tweets to Instagram automatically, create threads within seconds and repost best performing tweets automatically again.
Create your own community
Your natural instinct may be to grow as many followers as possible but instead, you could focus on growing the right customer base. Find customers who are interested in you and will invest time and energy in you and your business. These customers are more likely to be loyal and engage in your content. Providing value to your customers is the most important thing you can offer. Whether that's creating entertaining content or being informative and sharing skills, it's vital that you're able to give them something beneficial. Using social media marketing correctly and creating a successful campaign could help you connect to a whole new customer base and grow your business.
Image source: Shutterstock