Click here to get this post in PDF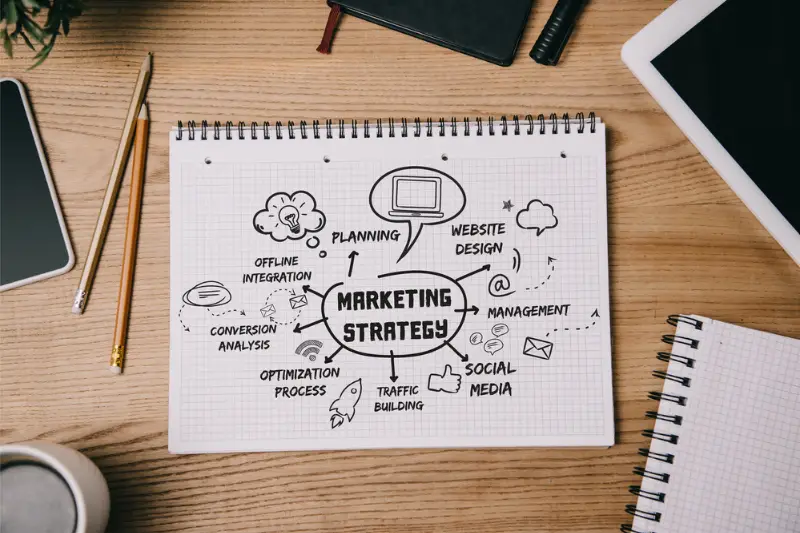 Do you want to push your business towards success on the Internet?
Digital marketing makes that possible. It will help you get your brand across to the right people and will also help you generate as many leads as your business needs. This can also increase your sales, making your business more lucrative.
However, most people aren't able to achieve this. This is because they commit common marketing mistakes while they're creating a marketing strategy. What's great is that you can prevent this from happening by knowing what these mistakes are.
Read what's below to know what you have to avoid while creating marketing strategies for your business. Become a master of good marketing with these in mind.
1. Not Conducting Keyword Research
One of the marketing mistakes that you might commit is in the form of research, or the lack thereof. As part of setting up your website, you need to know the keywords that you plan to use for your business. You need the ones that would describe your business and what your product or service is all about.
Consider using tools that can help you look at how well your keywords are. Tools like KWFinder can help you spot the details and analytics on your keywords and others. With it, you can find a set that can help you bring your website up on the search results.
With the right keywords, your website would have better visibility. Your audience can find your website faster this way.
2. Using Too Many Plugins
Having plugins can help you out with your tasks. More so when used on your website as it provides you customized functions.
The problem, however, is in using too many plugins. When you have too many plugins active, you put security at risk. Having too many plugins would mean having less control over the site's security.
Having too many plugins would also mean your website slows down on the loading time. What you want is to have the process run faster. Search engines like Google prioritize on faster pages.
This can also cause conflicts with your website's code. This could compromise your website's layouts and other features.
3. Inconsistent Blog and Content Schedule
Having a consistent content schedule is a necessity. This ensures that you have something new to show to your audience.
Not having a consistent schedule for your blog can pose problems. Thus, leaving you at a loss with the engagement that you need for your site.
With a content schedule, you ensure that you have something new to include. This may also include updates and announcements. Even promos can work well to engage customers 
Your content can come in many forms. You may opt to go for blog posts and photos. You may also choose to go with videos that would either be informative, entertaining or both.
4. Targeting the Wrong Audience or Niche
If you don't know your target audience, you also end up not knowing who your main market is. Knowing your audience can help you determine your target market.
This also helps you in your marketing strategies. You can create content with this audience in mind.
Knowing your target market also helps you figure out their needs. This way, you can tailor-fit and market your products in accordance with that need.
Not knowing who your audience comes off as you coming in blind with your business. You set yourself for failure.
5. Neglecting Web Design and User Experience
Web design is an integral factor for your success. It shows that your website has the same bearing and importance as a brick and mortar shop or establishment.
To highlight this importance, know that it only takes about 15 seconds for a visitor to decide whether they should stay on your website or leave. This decision takes note of a lot of factors that you can improve on to provide a better outcome.
The first is in web design. Make sure to have an intuitive web design that is both eye-catching and easy to navigate.
The other aspect here is in the website's loading times. With a faster loading time, you can make their experience better and easier. This way, visitors do not need to wait too long to browse through or check your content.
6. Forgetting or Disregarding Search Engine Optimization (SEO)
Web design covers the essential parts of the website's appearance and functionality. SEO is what makes it visible and optimized for the search results.
Forgetting about this factor will leave your website behind. It will cause your website to drown behind the many others clamoring for attention.
This aspect is not an easy thing to work on. It is an endeavor that would also need proper strategy and planning. This is where you would need specialists to help you to plan out your content and optimize your website.
This is where Infront Webworks comes in. Their services that you can avail of specializing in digital marketing and SEO. With professionals helping you in this aspect, you know you are in good hands.
7. Avoiding Social Media
The other factor that you need to also take advantage of is social media. Avoiding it is a counter-intuitive decision. Take advantage of its reach and interaction by integrating it as part of your marketing strategy.
For this, consider using the likes of Facebook and Instagram when creating a marketing strategy. Here, you can take advantage of the interaction and the engagement that you get when you post your content on your business's social media accounts. You can also use this to interact with potential and current customers.
Be Smart When Creating a Marketing Strategy
When creating a marketing strategy, make sure to avoid these mistakes mentioned. Cover every possible base that can help you bring your business towards a visible vantage point. With how vast the online market is, the reach and accessibility is something you can take advantage of.
Do you want to learn more about digital marketing? Check out our guides to learn all you can! You can also keep yourself updated on the latest trends there!
You may also like: 4 Tips to Consider While Creating Your Marketing Plan for 2021