Click here to get this post in PDF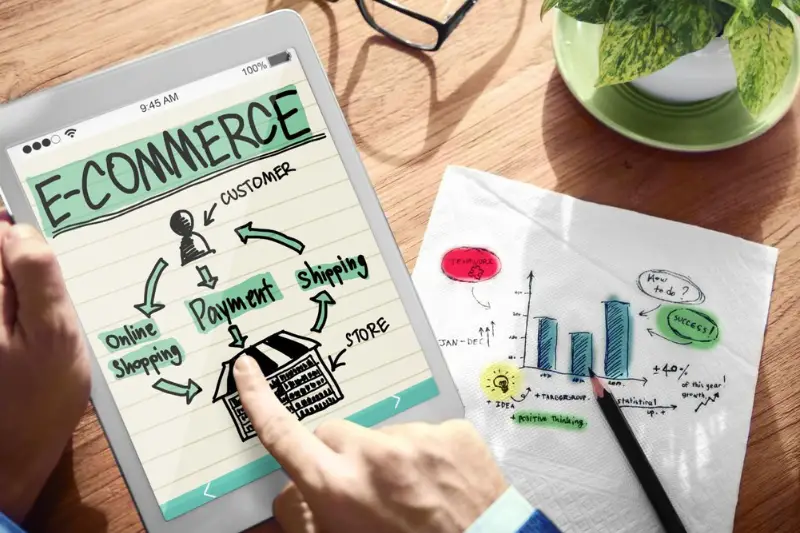 If you're running an eCommerce startup, you'll be shocked to hear that many experts anticipate a continued decline in the industry.
But this shouldn't dishearten you. You can still make a killing by selling online. The main thing you need to change is your online marketing strategy. But what exactly do you do to reach your target market?
This guide will show you the basics of succeeding with your eCommerce marketing strategy to increase your sales.
Here's what you need to know:
Start With Account Based Marketing
Your first step is to start with account based marketing as your first way to ensure customer loyalty. This is when you'll reach out to existing customers to promote what already works.
Let's say you sell electronics online. Let's assume you have two customers. One, Yudhishtir, often needs to buy phone chargers. The other, Bheem, always needs to buy laptop chargers.
As a result, you may want to create social media ads and target them directly to Yudhishtir. Likewise, do the same with laptop chargers for Bheem. Don't bother marketing what doesn't work. Sell them what they're already likely to buy.
You can read up on what is account based marketing to see how to succeed with this strategy. 
Product Demonstrations
One of the best ways to sell your products online is through video product demonstrations.
For example, continuing with the previous example, you can make a short video connecting a laptop charger to a laptop. Show how this laptop charger works and how efficient it is.
Likewise, if you sell clothes, have models wear them and walk in them. A simple photo of the clothes isn't enough to stand out.
Product demonstrations have long been the best method of how brands have sold their goods. Sellers such as Anthony Sullivan and the late Billy Mays have used demonstrations to help promote products.
Send Discounts to Existing Customers
Another great option is to send discount codes to any customer who's bought your product. This is the easiest way to ensure they keep coming back for more.
You can send them an email a few days after they receive their product. Within the email, give them a discount code to encourage them to buy more products.
You can also include a small sticker with a discount code within the package. If you do this consistently, you'll increase your sales and profit margin. Many eCommerce entrepreneurs are holding off on this as they don't want to lower their prices.
But in the long run, this might be what saves your eCommerce startup!
Follow This eCommerce Marketing Strategy
If you follow this eCommerce marketing strategy you'll have no problem succeeding in increasing your sales.
Your first step should be to introduce account based marketing. This lets you market towards existing customers to win their loyalty.
You should also make videos for product demonstrations. This is one of the best ways to show why your products are valuable. Make sure you also send discount codes to existing customers.
You'll find more marketing tips for selling online on our website!
You may also like: 46 eCommerce Conversion Rate Optimization Hacks