Click here to get this post in PDF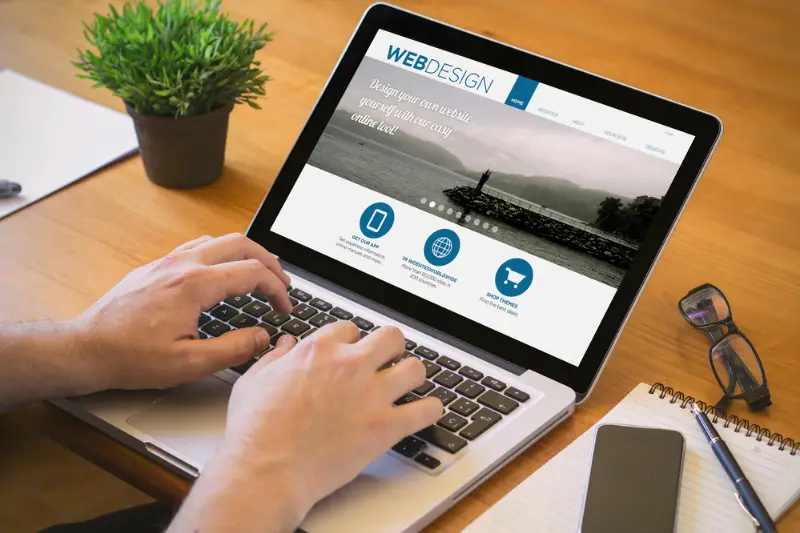 There's nothing more important than your website presence. It showcases who you are as a brand and the values that you stand for. Most importantly, it helps you gain visibility in a way that would allow you to stand out from the competition. 
Despite the many benefits that a good website brings, one thing is for sure; designing the website of your dreams can be a daunting process. Without the right web designer, the results may fall way below your expectations. 
The reality is that choosing a web designer could positively or negatively impact your online presence. But we're going for the former. Ready to take your business to the next level? Here's how to choose a web designer! 
Step #1: Understand the web design process
There are business owners who pay for the designing of their websites without knowing what the process entails. 
But there's nothing more important than understanding the process. Knowing that you'll be on the same page with your designer is a collaborative approach that will help get the job done. 
So the first step would be to ask yourself these questions:
What does your business represent? 
What would you want your website to look like? 
Do you prefer an interactive design process? 
How involved would you want to be? 
You want to take your time to understand your vision from the get-go. Once you do this, you'll know what you need without spending too much time going back and forth. 
Step #2: Choose your candidates
Your web designer candidate selection process may be exhausting, especially if you don't know what you're doing. This is why it's important to have the right information so you'll know what you're looking for. 
1. Pay special attention to their web design portfolio 
Every professional web design company should have a portfolio that you can view upon request. This will give you a firsthand impression of its skills. 
When looking at design work, determine whether it all looks the same and if it's for a similar industry. The last thing you want is to hire a web designer for the medical niche to create a website for your real estate business. 
Other than the overall look of the websites the designer has created, consider usability and accessibility features. Is the website clean or are they called to action on every page? Finally, play with the website URLs and ensure they're mobile-friendly.
2. Determine whether their expertise will be a good fit for your project 
If you're looking for a complex website that includes things like customer relationship management integrations or custom HTML codes, you'll want to explore your potential web designer's experience. 
Can they handle a project of this magnitude? 
On the other hand, if your project is simple design work that anyone can do, you don't need a web designer with specific skills. Ask the candidate the qualifications they have, if they work alone or are part of a larger team, or if you can join their project management system to help direct the project. 
3. Do your personalities complement each other?
This is one of the most overlooked aspects of web design. You may not consider whether your personality goes hand in hand with that of your web designer. But should you? 
Remember, you'll be working with this individual for a significant period depending on the complexity of your project. It will be a bonus if you can get along.
It doesn't have to be business-like all around the clock. Break the ice by asking how they got into their line of work or what they enjoy most about their job. Any interesting topics are welcome when trying to keep things going. 
Step #3: Is their pricing reasonable?
Like any other project, the budget should be a huge consideration. The best way to find the most suitable prices is by getting quotes from a variety of web designers and then going over the fine print keenly.
Consider things like whether they meet your budget or exceed it, if they are billing hourly, or if additional services such as revisions are covered by their costs. 
The Bottom Line
There you go! Everything you need to know about hiring a web designer! Needless to say, your website is crucial to the success of your business. 
Whether you're a large corporation or a small business, the requirements don't change. Most importantly, don't be in a rush. Take time to weigh your options so you can work alongside the most qualified professional.
You may also like: Mobile-First Web Design: Optimizing Your Site for Mobile Users
Image source: Depositphotos.com