Click here to get this post in PDF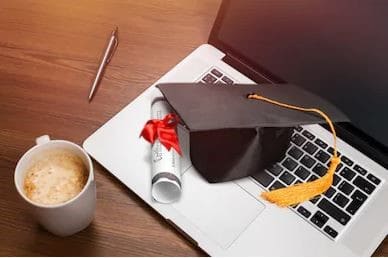 The Internet has opened limitless opportunities for educators and coaches to offer their knowledge and expertise online and make money. But where do you deliver your online teaching? Thanks to the power of the internet, as long as you have a stable Internet connection, you can choose a training program of your liking to become a specialist in a niche without even leaving your home.
There are many eLearning platforms where educators from around the globe offer their services, you can start by teaching there. But if you are serious about teaching online and want to get involved in the competition, it is ideal to create your own online academy or tuition agency. By creating an online website, you can get in touch with potential customers and experience all the benefits of your own learning platform. This blog is a comprehensive guide that will prepare you to start your own online academy.
How to create an online learning platform?
With online learning becoming the norm with each year passing by, online learning platforms are emerging as an easy and accessible way for everyone who wants to share their teaching skills and for everyone who wants to learn new skills.
Here is a step-step guide on how you can create your own online academy.
Choose your audience
This is the first step to starting your own online learning academy- choosing your audience. If you already have an idea about what you would be teaching about, look for people who would enroll in your courses. Your audience can be as broad as an industry or it can be narrow as well. Choose whichever best fits your expertise and skills.
Choosing your audience will make the following things much easier.
Promoting your online academy
Branding your eLearning platform
Pricing your courses
Create eLearning courses
Select the core skills to teach
The core skills you teach is one of the primary reasons your students will enroll and be willing to pay for the content. Who would bother to pay you for the content that is commonly available elsewhere for free? Hence, the courses you plan to sell hold a lot of significance that attributes to the success of your online academy. 'If you are creating courses based on a niche, divide into two or three skills which make the learning easier. To select the right courses, consider the wants and needs of your target audience. What is that they are looking for and how can you help them achieve it?
Plan your lessons
With your target audience and course ideas in place, you can start planning the lessons you are going to teach. Before you launch, it is a good practice to at least prepare a few completed lessons for each of your course ideas. You can add additional extras like PDF's podcasts, printout sheets, interactive assignments, etc. to add depth to your lessons. The best thing about running your own online school is that you can add and change your course content according to the requirements and student feedbacks. The best way is to provide the content your target audience like and that adds value to their money spent.
Find your students online
Now that you have set up everything, the next step is to start finding your students online on the Internet to attract potential students to your online academy. How you promote your eLearning platform finally comes down to your target audience. You need to choose strategies that focus on where your audience's attention is, adding a lot of value.
Here are some of the tips to get started.
Social media networks like Facebook and Instagram heavily promote videos. You can create marketing style content like teasers and highlight videos to reach thousands of users.
Being the most popular video-sharing platform, YouTube is a great source of traffic. Use YouTube to bring in a significant amount of traffic to your website and increase the visibility of your courses.
While there are countless ways to promote your online academy, email marketing still has got the potential to increase your expertise. Use your website to allow people to join your newsletters. In this way, you can alert them when your new courses go live.
Create your own online academy
The most significant step is to create your online eLearning platform. Your online learning platform will help you host your eLearning courses and generate money. While you can choose an eLearning platform like Udemy, it is recommended to learn how to start an online academy.
Before you create your eLearning platform, you need to ask yourself the following.
Will your eLearning platform be browser only or will you have a mobile app as well?
Will students be able to access your platform on their smartphones and mobile devices?
If you want to launch your online eLearning academy, there are two main development types to choose from- Developing from scratch or using white label solutions.
Developing your eLearning platform from scratch is crafted to address the unique requirements of each business. As each business is different the online academy you need to launch must be based on the requirements of your business. Custom development can help to satisfy your unique business needs.
However, developing your online academy from scratch is an elaborate and costly process. The overall cost can go higher depending on significant factors like the size of the development team, the type of features you need, technology stacks, set up, implementation, etc.
White label solutions or eLearning software are readymade scripts that can be used to build eLearning platforms like Udemy in a cost-effective way. The ready-to-launch script comes with features like integrated LMS, advanced tools for creating and updating the courses, payment integrations, multiple language support, etc. White label solutions are open source which makes it easy to customize according to your business requirements and goals.
Tips to create successful online courses
Before creating online courses, it is important to look into some of the best practices to maximize the impact of your online courses.
Pick the right course topic
The course topic you choose must be something that you are passionate about. If you like the topic you can effortlessly make your online teaching engaging for your students as well. Think about your expertise, skills, and talents around the topic. In short, if you are passionate about the topic you are going to create and you have enough experience in it, then it will work for you.
Make sure the course has high demand in the market
No matter how good you are on a specific topic, if there is no demand for it in the market, all your efforts would be of no use. Once you have chosen your course topic, the next step is to conduct thorough market research to analyze the market demand. Many educators make the mistake of thinking that a course idea is not worth it if it doesn't have a lot of competition in the industry. This is not right. Even if there is no much competition in a particular topic area, but there is a user base for it, it is worth investing in it. 
Connect with your students
If you have decided on your online courses, connect with students across the world. Provide simple course curriculum and allow your students to take part in activities like assignments, tests, and virtual classroom activities. Make sure you keep your students engaged to convert them into loyal customers and keep them bringing back to your platform.
Sell more than your eLearning courses
While sharing your expertise is your main goal, never lose track of the business aspect of your eLearning platform. Take your online teaching more than your courses, take your courses to social networks, conduct fun and interactive tests, online campaigns, offer complimentary service, and highly valuable certification to your students.  This ensures a smooth online learning experience to your students.
Structure your course modules
Once you have a lot of online courses, the next step is to organize your content and start structuring similar topics, themes, and ideas into modules. This makes it easy for your students to browse and pick similar lessons most progressively as there would be a flowing sequence of lectures.
Record your online course professionally
The production phase is another significant part of launching your online learning platform. How you deliver your online courses will depend on your audience. Regardless of how you deliver your training, it is important to present it most effectively and professionally.
Make sure you use a high-quality camera and microphone to shoot your videos to give it a professional appeal. You can either follow screen casting where you record your computer screen and include a webcam type of video on top of this. Or you can record videos with you addressing your learners with a green background behind you. Using a professional editing software to edit your videos will help to give a cleaner finish to your video materials.
Determine the most engaging learning delivery methods
Finally, you need to decide on ways to deliver your content. You must be able to deliver the content most engagingly and effectively. Find different ways to deliver your content to make sure your online training is as engaging as possible.
Will your course have engaging activities, interactive videos, and audio content? If you are planning to include visuals, what type of visuals will you add? Will you be providing community learning areas? You must make sure all your lessons have a balance of visual and audio so your students are offered with the optimal online learning experience.
Price your eLearning courses
Strategize your eLearning courses to fit into your overall business model. Each course needs to be designed differently according to the value it offers. Also apply different marketing methodologies to arrange your students into a different type of sales funnels.
When it comes to pricing your content, there is no wrong or right way as it greatly depends on what you are offering. As a benchmark, have a look at your competitor's offerings to know how yours can be similar or different. If your course is better in value than theirs, then you can price your courses slightly higher.
Conclusion
If you are planning on how to start an online academy for some time now, it is time to get started with building your learning platform. Implement courses and services that your competitors won't normally provide. For example, add interactive elements like eBooks, audios, videos, and infographics to facilitate interactive learning. Grow your eLearning business as a distinctive brand in the industry.
Enhance the online appeal of your online content at timely intervals to keep in tune with the constantly evolving interests of the eLearning market. Consider each online class as a chance to create a positive impression among your students. Before you will even know, you will be on your way to taste success in the industry.
You may also like: 5 Major Benefits of Training and Development in the Workplace
About the Author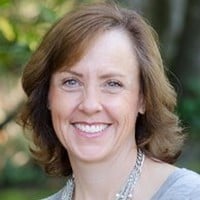 Kathy Alameda – I'm working as leading experts on building and implementing the learning strategies. I have led learning & performance improvement projects from the last few years.
Currently marketing consultant at https://www.pinlearn.com/.