Click here to get this post in PDF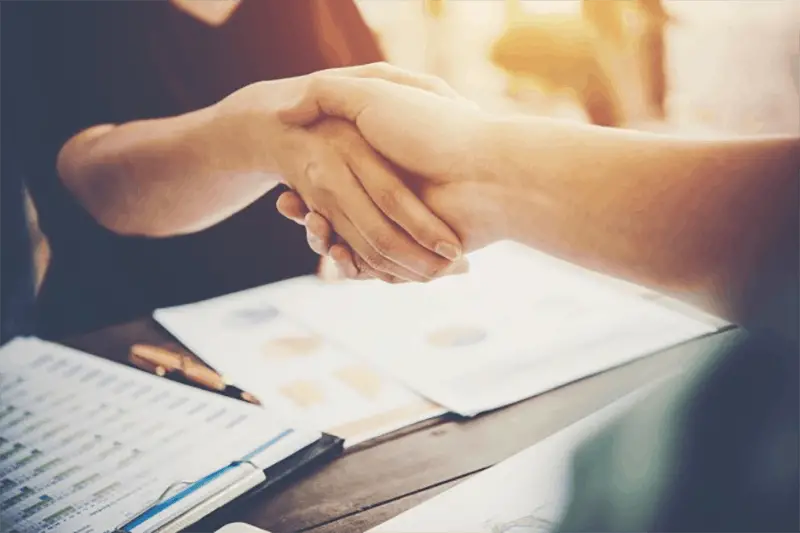 This article contains affiliate links. For more info, see disclosure.
When it comes to B2B marketing online content marketing is often times seen as an afterthought by those who don't know better. This is because content marketing, such as blog posts, video marketing, and social media marketing, tends to be viewed as something that would be used for a B2C business. While this isn't wrong, the power of content marketing can be applied very effectively to B2B businesses as well. Let's go over some of the ways that you can use content marketing to create effective B2B funnels to drive revenue, and grow your business.
Giving Your Website an SEO Boost
When it comes to SEO (search engine optimization) for business, it can be hard to achieve with a website that focuses solely on promoting your products and/or services. One way of getting around this is by having a blog section in which you can use content marketing to give your site an SEO boost while "soft-selling," more on that later.
The great thing about this strategy is that you can rank individual pages and posts in Google and other search engines, drawing in traffic, and pushing it further down your sales funnel until you're making sales, and getting new clients.
Making Sales with Soft-Selling
Soft-selling is when you present the reader with content that consists mostly of helpful information, educating them, and helping them solve a problem. The "selling" part comes in when you mention that your products and/or services are the optimal way to solve the problem. For effective & efficient delivery of sales service, adopt such strategies to stand out different from your competitors. However, for long-term success in sales, you may approach professionals for b2b sales service or for framing the marketing & sales strategies for gaining profits & sound relationship with business partners as well.
In essence, promoting your products and services is somewhat of an afterthought in a piece of content that practices soft-selling, at least in the reader's mind. By not heavily pressuring them, they don't feel like they're being sold to, and they won't raise them. This is an extremely powerful way to get visitors to your website to lower their guard and move further down your sales funnel to where you can convert them into paying customers and clients.
Get Targeted, Buyer-Ready Traffic
If you had to pick one aspect of content marketing that outshines nearly every other benefit it has going for it, then you'd have to look at the fact that it excels at bringing in extremely targeted traffic. This is because content marketing by its very nature is sought out by people who are already interested in your B2B products and/or services, at least to some degree.
By leveraging this advantage, you can use B2B content marketing as a sort of "spear-head" for your sales funnel, drawing in prospective customers who have a very high chance of being converted into paying customers as you push them further down your sales funnel to where you hit them with the hard-sell approach.
Become the Go-To Expert In Your Niche or Industry
Another major benefit of using content marketing as a part of your B2B funnels is the fact that it immediately sets you up as an expert in your niche or industry. There is a common perception that if a person blogs about something online, then they must be an expert on the subject. You can use this mentality to your advantage to get people to trust you, and your business, leaving them eager to deal with you.
It should be mentioned though that the blog posts or other forms of content don't have to be attributed to you personally. You can create a "face" for the company, either fictional or someone within the company itself that's suitable for the role. Whatever you do, don't attribute the content to the company itself, or you'll come across as a faceless corporate entity, and that doesn't do much for connecting with potential customers and clients.
Encourage Customer Retention and Repeat Business
When people think of content marketing they usually think of blog posts and social media marketing. However, content marketing can be used to encourage customer retention and repeat business on the back end as well through email, and direct mail.
This can be done in several ways. One way is promising exclusive content in exchange for a reader joining a mailing list. Another is using this back end content to give exclusive discounts, deals, and other useful promotions.
B2B Marketing
When it comes to B2B marketing, the main thing to remember is that your prospective customers are still human. Sure, B2B marketing may seem less "personable" at first glance but this isn't the case. If you're having trouble figuring out how to use content marketing as a part of a B2B funnel, don't forget that B2B sales services exist.
These B2B marketing experts know exactly how to connect with high-value clients and customers, helping you to connect with them in ways that build trust, credibility, and familiarity. If you're ready to unleash the power of content marketing for your B2B funnels but aren't sure where to start, let a B2B sales service help you today.
You may also like: B2B Services For A Smooth Workflow