Click here to get this post in PDF
Engaging with customers was simpler in the past—talking to them face to face used to be enough. Unfortunately, engaging with customers has become more challenging over the years. If before customer engagement involved walking a straight path, now you have to take various routes to achieve your goal—not to mention you also have to stand out among the other noise.
In other words, you can't engage customers half-heartedly, or else they'll think that your business is just like any other.
Why is customer engagement important?
Customer engagement refers to any interaction between a business and its customers. Experts also suggest that customer engagement corresponds to the emotional relationship of a brand and a customer. Although there may be multiple definitions of this term, engagement is, at its core, an essential component of every business.
You can consider almost everything you do with your customers as engagement. If you're talking to a customer face-to-face, you're doing customer engagement. If you sent them a message on WhatsApp, that also counts as customer engagement.
However, you may not always benefit from these interactions. But, if you can make these engagements benefit you, you can take your business to the next level with rewards like:
Retention: Engaging with customers can build their loyalty and trust in your brand.
Sales: Naturally, as customers trust you more, they'll purchase from your business more frequently, increasing your sales revenue.
Outreach: Once a customer's loyalty reaches a certain point, they'll take the initiative of recommending your business to their friends, giving you even more customers.
Insights: Your customers will also trust you enough that asking for feedback and reviews will become more comfortable, which can come in handy later on.
Although 'engaging your customers' sounds simple enough, it's easier said than done.
Below are eight actionable tips on how you can engage with customers efficiently:
1. Create a Knowledge Base
What: A knowledge base is any system that allows an organization to store different kinds of information. It can be in the form of a website, a program, etc.
Why: A knowledge base is crucial for customer engagement because it provides your customers the ability to solve their problems without contacting customer support. In other words, help is no longer limited to your employees' work hours and you can engage with customers indirectly all day.
How: Creating a knowledge base requires expertise in knowledge management systems—ideally, you'll be able to hire a team of experts. In the meantime, you can figure out your desired outcome from your team with these tips:
Decide on what you want the knowledge base to look like
Determine the content of your knowledge base
Come up with a structure to be used for all knowledge base articles
Alternatives to a knowledge base include automation tools such as a predictive dialer and autoresponders. All of these help enterprises run the business automatically, giving customers satisfactory services consistently.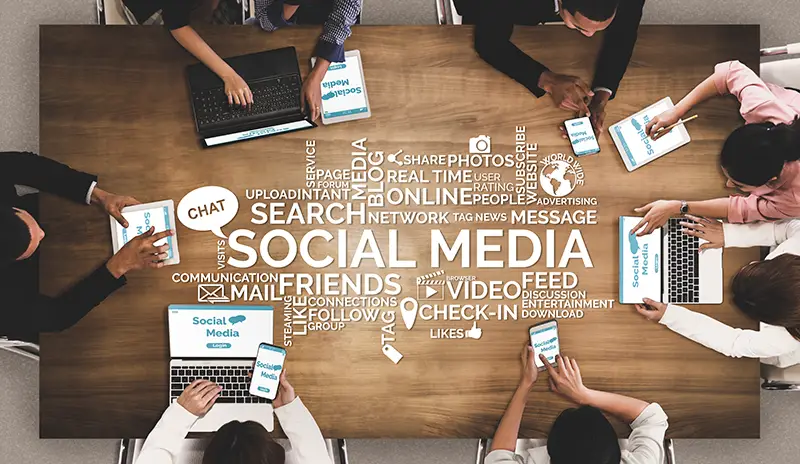 2. Engage in Multiple Channels
What: While it's a good idea to focus your resources on one channel, you'll gain a lot more if you use multiple channels to engage with your customers. For example, instead of solely using emails for customer engagement, you can use SMS as well. You can also call this multi-channel marketing, but this time you're specifically focusing on customer engagement.
Why: Since your goal is to engage with customers more, creating more paths that may lead to customer engagement is a great idea. Doing so will allow you to have more options for interacting with your customers, and sometimes you can multiply the efficiency of your campaigns if the channels you chose work well together.
How: The best way to do multi-channel customer engagement is to determine which channels work best together. If you're currently utilizing email marketing, perhaps you'll do better if you incorporate SMS marketing as well—after all, this channel is cost-efficient, especially now that automation tools like Call Cowboy Auto Dialer and auto repliers are available.
3. Create Social Media Profiles
What: Social media platforms are websites or applications where users can communicate with others informally. The best part about this is that social media platforms are where most internet users are, with popular websites like Facebook housing millions of users.
Why: According to Statistica, internet users worldwide spend an average of 144 minutes on social media daily. If you're on a social media platform, you can chance upon your customers when they're online more often, making it a lot easier to engage with customers, and post announcements and business news on your accounts to increase their visibility.
How: Creating a social media profile gives you the ability to freely engage with customers, but what exactly can you do? Here are some tips on how you can leverage social media platforms for your business:
Host a contest on your page
Post links to your newest content
Upload high-quality images and videos about your business
Comment on other people's pages
Although social media can significantly help your business, you need to be selective about which platforms you use because not every platform has the same tone or audience.  
4. Organize Events
What: Organizing events is a marketing strategy that provides participants the thrill they're looking for and, at the same time, helps businesses reach out to other people. The most common event that a company can host is a competition with a prize on the line.
Why: Contests usually mainly cater to your customers, but it also brings many benefits to your business. Publicity, loyalty, and engagement are just some examples of these. Customers will also feel more inclined to spread the word about your business.
How: As much as you'd like to organize an event that you have in mind, not all contest ideas work. Sometimes, the cost of the campaign is higher than the benefits. Below are four contest ideas that are proven to work to customers, regardless of your business' nature:
Hashtag Contests
Video Contests
Game Contests
Giveaways
Each of these ideas has its respective benefits. For example, a giveaway can expand the cart of your customers. Knowing that there's a possibility of winning freebies from your business, they'll become more likely to purchase from your brand.
5. Offer Loyalty Programs
What: A loyalty program refers to a strategy where a business creates a program where customers can get freebies if they stay with the company long enough. In other words, the more loyal they are to your brand, the more likely they are to win freebies.
Why: Loyalty programs bring a lot of benefits to the table, such as:
Retention: The main reason loyalty programs exist is to make sure customers don't switch to another business.
Cart Value: This refers to how much money a customer is willing to spend on your products and services. With a loyal program, their cart value will become higher.
Profitability: Most customers have a mindset that you're the only one gaining something from their purchases and not them. With loyalty programs, you can also assure them that they're gaining something for being with your business.
Communication: Most importantly, loyalty programs establish regular communication between you and the customers as they get closer to your business, making engagement a lot easier and simpler.
How: With a good loyalty program, a business can enjoy massive gains and improve its sales. You can maximize your profits with these tips:
Set your goals for the campaign
Set the budget for the campaign
Determine which customers you need to attract
Once your customers are loyal enough to your business, you won't have to worry about starting conversations with them as they'll most likely welcome you with open arms.
6. Create Referral Programs
What: Referral marketing refers to when you push customers to spread the word about your business by offering incentives for doing so. The incentives can be in the form of gift cards or money. Most companies use this to reach out to people outside of their business automatically.
Why: Referral programs enables word of mouth among customers and their friends. It also allows you to have your pay-per-performance method. Instead of paying Google for every click your ad gets, you can instead pay your customers for every person they refer. Not only is it more straightforward, but it's also cost-efficient since most referrals buy a product from businesses.
How: Customers provide you with prospects, but it's your job to convince these prospects to buy from your business. You can do this if you:
Showcase useful products
Use catchy phrases
Create an appealing referral message
Uphold a healthy community
 An important part of building a customer base is word-of-mouth, and incentivizing your customers to engage in spreading the news by word-of-mouth means both you and your customers only stand to gain.
7. Contact Quiet Customers
What: Customers come in different shapes and sizes. Here's a look at some of the different types of customers:
Loyal: A business runs smoothly because of loyal customers that generate the majority of the sales revenue.
Objective: Customers that already have a goal when going to a business. Perhaps they already have a product in mind.
Impulsive: You'll also encounter those that buy products according to their emotions. In other words, they choose products impulsively.
Discount: As the name suggests, there will be those that purchase a product mainly because there is currently a discount.
Aimless: Lastly, some customers aren't sure if they're going to buy or not.
Why: Most of these customers purchase a product from a business, so your goal is to engage quiet customers or belong to the 'Aimless' category. Since they're already on your platform, they must've thought of buying from your business. They just aren't sure if they'll proceed with their decision. With a simple push, you can make them buy from you.
How: For quiet customers, a simple thank you will suffice—you don't have to oversell your products. You can also send them a text message thanking them for their business. Doing so will encourage open communication between you and these types of customers.
8. Ask for Feedback
What: Feedback refers to information that deals with the performance of something or someone. Businesses usually use feedback from customers to improve their products and services.
Why: By receiving feedback, you can find out how your customers feel about your business and how you can improve when engaging with them.
How: Directly asking for feedback won't cut it—you have to actively take steps. Here are some tips to help you with the process:
Make sure you open a conversation first
Ask the right questions to customers
Send the customer a note of thanks for the feedback
You can also conduct polls so you can gather feedback from many customers at the same time. However, doing so will only give you numerical data, but that's not to say all numerical data is useless. Some is very useful for measuring your performance.
How do you know if your attempts are successful?
There are numerous tools available to marketers when it comes to your customer strategy. You can create landing pages, ad campaigns, and more. If you want to focus on customer engagement, you also have many tools to choose from.
Most of the time, these tools provide you with metrics that determine your customer engagement campaign's success. Below are some examples of these metrics:
This metric refers to the percentage of people who did something after you engage with them through campaigns. For instance, if 100 people saw your contest announcements and 17 people left a comment, that means the conversion rate is 17%. A high conversion rate typically means that you did a good job making your campaign appealing.
Pages per session correspond to how many pages a user goes to after visiting your website. If the average number of pages is high, that means the customer is planning on learning more about your business by browsing multiple pages.
This metric measures the likelihood of a customer to spread the word about your business to others. A high NPS means that your customers are loyal to your brand, and they want to help you in your cause.
Like pages/session, the session time measures how long a website spends on a particular page on your website. A long session time means that they're interested in that page's contents, and you did a great job making it appealing to customers.
Even if you're great at engaging customers, that doesn't mean you did a good job. These metrics can help businesses break free of the delusion that they're doing a great job when, in fact, they're not. That way, instead of being satisfied with a subpar outcome, you can improve and adapt while engaging with your customers.
Wrapping Up
Customers are the lifeline of a business. Without them, your business won't function, which is why it's essential to keep tabs on your customers by engaging with them. Doing so can lead to a lot of benefits. You can increase your sales revenue, make your business more exciting, and even reach out to other people and turn them into customers. Simply put, if you have a good customer engagement plan, a successful business isn't too far off.
You may also like: Ways to Hike Customer Engagement and Sales of your eCommerce Site.
Image source: AdobeStock