Click here to get this post in PDF
There are many components to making a business successful but one key aspect no business owner can afford to overlook is the importance of hiring and retaining a strong workforce. Your employees represent your company, they help build its reputation and they turn the wheels every day and keep your business driving forward. Without a strong workforce, no business can survive, let alone thrive. Hiring and retaining the right staff for your business is paramount. To help you when scouring the applications, here are some industry-approved techniques for attracting and retaining top employees.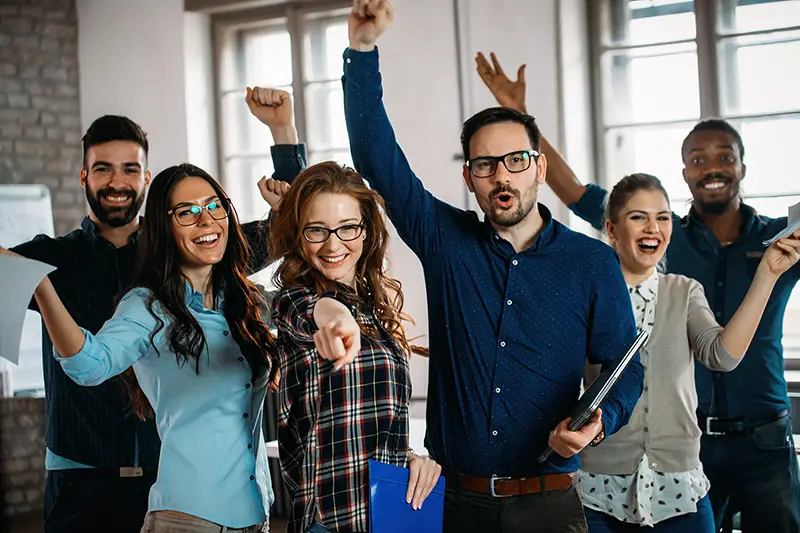 Define your business
Having a clear and defined business, ethos, purpose, and plan is essential when seeking to attract top employees. Having a clear definition that portrays your business will allow potential employees to identify with your business, understand it, and, importantly, buy into your business. If they understand the company from the outset, they are more likely to align themselves with your business and help move it forward with the same vision. 
A positive work environment
Having and being able to successfully showcase a positive work environment is paramount in today's job market. Employees want to know that their efforts will be valued, respected, and rewarded. They want to turn up every day to work in a comfortable environment, a place they want to be. Company culture has changed and employees today will value their working environment over many other employment perks, salary included. If you can make your workplace a desirable place to be you will have candidates lining up for the opportunity to work with your business. 
A strong reputation and industry expert
Any business that has a strong reputation in its marketplace will be somewhere that any prospective employee will want to work. Working for a reputable business is a source of pride for many employees. What is more, working to become an industry expert is another quality proven to attract top talent. Talented and ambitious people want to work for a company that will develop, heighten and reward their talents and ambitions. If you have a proven track record of being an industry leader or a business that harbours and develops its staff, attracting new candidates will be easy. 
Get third party help 
Recruiting can be a time-consuming task, after all, large organisations dedicate a whole HR team to the task. If you do not have the time, manpower or inclination then outsource your recruitment process to the experts. Use professional recruitment services such as Timberseed to help find and attract the best candidate for your role. Recruitment consultancies work with a wide variety of candidates and will be privy to a plethora of CVs. It is their job to find not only the best prospect but the best-matched employee for your company. The overall decision still rests with you and candidates are subject to the same interview and recruitment process, they are just handpicked for you to choose from. 
You may also like: HR Guide for Successful Employee Retention
Image source: Shutterstock.com