Click here to get this post in PDF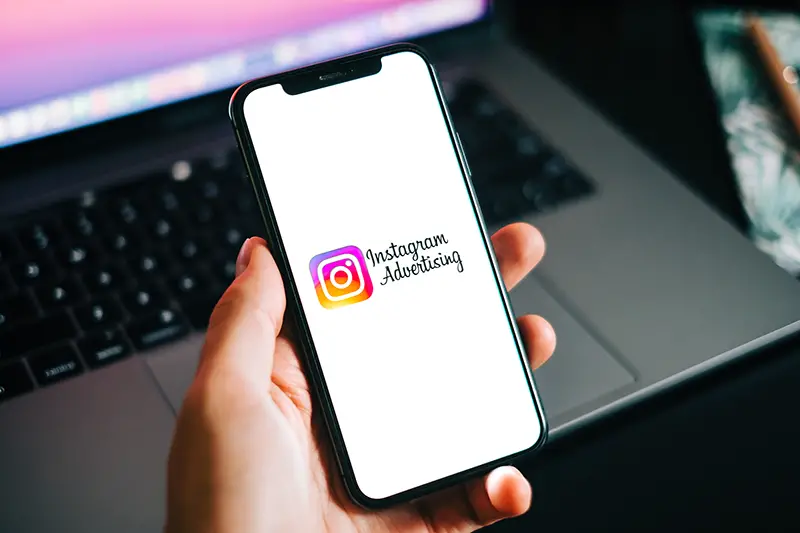 How do ads work on Instagram?
If your company has a social media budget, you should consider Instagram advertising. Why?
Instagram advertising has the potential to reach one-fifth of the world's population, or 1.2 billion individuals.
One of the many things you should learn about Instagram advertising is how to create your first instagram ads in just five simple steps.
You may advertise on Facebook, LinkedIn, Twitter, and even websites in your profession, in addition to Google Adwords.
You could even make NPR commercials or engage in guerilla marketing. You, on the other hand, did not use Instagram because you were concerned about how much money it might generate.
So, don't put Instagram on hold just yet! Instagram, despite the fact that it is still relatively young and has a limited number of users, has been a huge hit for Facebook. Businesses may use Instagram advertising to communicate visual tales in a variety of ways.
According to estimates, the number of users who use Instagram every day has risen to 800 million since 2013. The graph is shown below.
Why use Instagram ads?
Instagram ads have been seen by more than a billion people since they were first put up in 2015. At some point last year, it had 500,000 clients.
According to Strata research from 2016, 63% of advertising agency professionals in the United States say they plan to use Instagram ads for their clients. Instagram ads are one of the most popular ways to advertise on social media, and they are very popular. This is a rise from 34% last year (when Instagram ads were not yet open to everybody).
The social media site Instagram is one of the fastest-growing ones out there. TrackMaven looked at 26.965 businesses from a wide range of industries. It found that the number of followers grew by 100% between 2015 and 2016.
It takes people about 50 minutes a day to do all sorts of things. These are Facebook, Instagram, and Messenger, to name a few. Instagram and Facebook are the apps that most people in the United States use on their phones every minute.
60% of Instagram users learn about items and services on the platform, and 75% of those users either look for the item online, tell someone about it, or share it with a friend. This is a lot of people.
Facebook's ad network is the best option for Instagram ads when it comes to targeting. You must figure out who you want to market to. You can also reach out to people who have bought from or worked with your company in the past.
Ad recall from Instagram ads was found to be 2.8 times stronger than Nielsen found for web ads.
Creating Instagram ads using Facebook Ads Manager
To guarantee that Instagram advertisements appear on Facebook, we must complete a series of steps prescribed by Facebook's advertising system. We'll go into great depth about each of them below the fold.
Here are the general steps:
Creating a clear marketing objective
Ad campaign identification
Define your audience, budget, and agenda
Creating the ad using the existing post
 
Choose the audience, placement, and budget in 3 steps
Here are how to choose the audience, placement, and budget in only 3 steps.
The first thing to do is to define your audience for your ads.
Facebook advertising (and, by extension, Instagram advertising) allows advertisers to access a highly focused demographic, making it a very effective strategy. You may design a highly focused audience by considering demographics, location, and interests.
Location
Age
Gender
Languages
Demographics
Interests
Behaviors
Connections
You may also contact those who have previously used or downloaded your app or content, such as customers or people who have already downloaded it (by using the "Custom Audience" feature on your Facebook page). Alternatively, you might select a larger number of persons that share the same characteristics as your research topic (by utilizing the "Lookalike Audience" feature).
Facebook Ads Manager will provide more information on the individuals you've selected as your audience on the right side of the screen. This breakdown contains everything. You'll see items such as:
The scope of your audience
Target criterion
Potential reach
Daily reach estimation
Facebook ads manager audience information
Choose placement of your ads
This is a must-do step for individuals who just want their marketing campaigns to appear on Instagram. Ads Manager for Facebook has a tendency to select placements on both Facebook and Instagram. You could try this if you just want to see Instagram advertising.
Select "Edit Placements"
Deselect "Facebook" under Platforms
Click the arrow to the left of "Instagram" and then pick Stories from the drop-down menu to create Instagram stories advertising:
You may also utilize advanced settings to target certain mobile devices and platforms (Android or iOS). This might be used to advertise mobile applications. If you wish to promote your iOS app, you should choose "iOS devices solely."
Scheduling and budgeting
Before you begin, select how much money you want to spend and how long you want your Instagram ad to run.
You may save money for yourself every day. You can also save money for an extended period of time. If an ad costs money every day, the quantity of money you have each day is determined by the cost of the ad. This is the total amount of money you have spent on advertising throughout your life.
You may choose the start and finish dates and hours for your adverts, or you can leave them running at all times (until you reach your lifetime budget or halt them).
More complex techniques will be required to gain access to certain mobile platforms and devices (Android or iOS). This method of showing applications on phones is fantastic. When advertising your iOS applications, use the phrase "iOS exclusively."
FAQs
What are Instagram ads?
Businesses can pay to have their Instagram posts show up in ads that are shown to people who use the app. They look a lot like Facebook ads.
Do I need to have Facebook Page to create Instagram Ads?
Instagram advertising looks like it needs a Facebook account to do. There is a way to advertise on Facebook without having a Facebook account (with some limitations).
Can I create Instagram ads without having Instagram account?
Yes, it is possible! All you need is a Facebook Page to get started.
You may also like: How Are Rich Media Ads Different From Other Ad Formats?
Image source: Shutterstock.com