Click here to get this post in PDF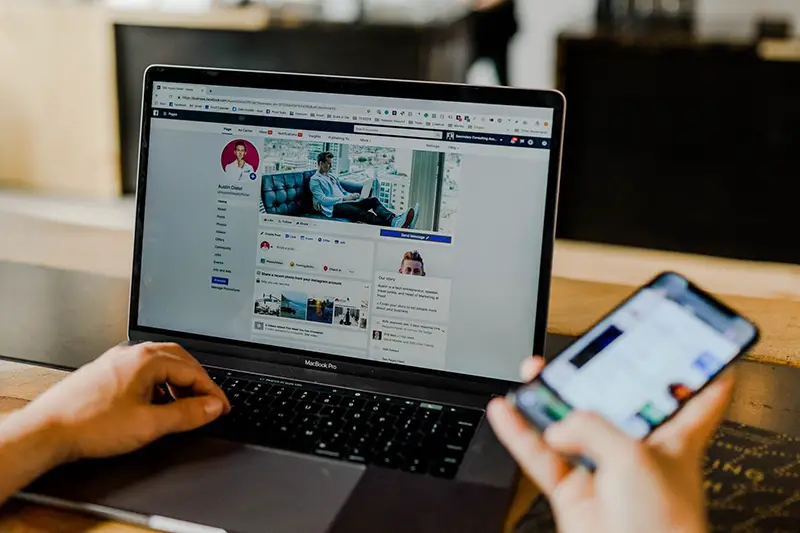 With so much change in the advertising landscape when it comes to data, privacy, and cookies, it's essential that advertisers pivot to put remarkable creative experiences at the center of their marketing efforts. In the absence of audience targeting data, advertising creativity will be the most important part of a campaign to help a brand stand out.  Therefore, your advertising and branding efforts need to be focused on creating a user experience that is engaging, interactive, and connects with customers by showing you understand their needs.
The best way to do this is through rich media ads. Rich media is the perfect way to stand out in a crowded space while bringing innovation to your ad campaigns and marketing strategies. You can easily reel in customers and make a lasting impression using different ad formats, an abundance of media tools, and advanced tracking metrics.
What are Rich Media Ads?
Rich media advertising represents dynamic ads optimized to offer your audience the best experience through interactive content like video and animation. They reduce banner blindness, a common occurrence in static ads, and improve your clicks for improved ROI. 
HubSpot reports that rich media outperforms static ads by 267%; talk about a tremendous difference!
Here is how they make it happen.
Features of Rich Media Ads
Interactive, dynamic, and highly engaging by including audio, video, and animation elements to draw your target audience.
They require user action, which is likely to increase engagement on your website and allow it to reach higher ranks on SERPs.
Offer detailed tracking metrics so your digital marketing experts can further optimize and improve your branding and advertising strategies.
Types of Rich Media Ads
The attractive features of rich media ads make them all-around winners, offering viewers a better experience, advertisers a better ROI, and your company more success. Their interactive elements guarantee better engagement and are sure to be better received by your target audience than traditional static ads. 
If you're wondering how you can incorporate these ads into your digital marketing strategy, you're at the right place. Here are the three main types of rich media ads you can try out.
In-Page Ads
Eye-catching HTML5 banner ads that can be displayed on a website's leaderboard, billboard, or sidebar.
Out-of-Page Ads
Out-of-Page ads are all the advertisements that appear after you take action, such as subscribing or purchasing a product. This includes expandable ads, pop-ups, etc.
In-Stream Ads
These are video ads that are played for potential customers before, during, or after some video content.
Rich Media vs. Standard Ads
Rich media ads are a whole other ball-game when comparing them to standard display ads. This is because they are more interactive, include various engaging elements, and are dynamic enough to allow for excellent personalization. You can basically think of rich media ads as everything you love about digital marketing, all compiled together in one small file that won't increase the loading speed of a website.
These ads allow for more creative freedom for your designers as they get to play around with video, audio, and animation without being stuck with jerky GIFs. Additionally, these ads let you be innovative and optimize numerous digital marketing strategies that connect with your audience and drive engagement.
Let's go over some critical elements of digital ads and see how rich media compares to standard advertising.
User Experience
Since rich media allows user interaction by playing videos or muting sound, it automatically translates into a better user experience than static ads with limited interaction.
File Size
Rich media file sizes can amount to more than 200 KB. This feature gives them the name "rich media" as it allows the incorporation of videos, animations, sound, and other dynamic features that offer a richer overall appearance, and thus an enhanced, most impactful user experience.
Tracking
While standard ads only track a single click-through link, rich media ads will track multiple links.
Video Format
Rich media allows the use of videos in the ads while static ads can support flash animations or jerky GIFs at the very most.
Benefits and Drawbacks
Now that you know of the many ways that rich media differs from your stationary ads, let's go over its benefits and drawbacks to better understand.
All the Good
Enhanced user experience due to better customization and room for interactions.
More measurable and scalable, so digital marketers can determine what is working and optimize the elements that aren't performing too well.
A polite user experience that is more appealing to both publishers and consumers 
Increases customer buying intent which directly impacts sales.
Some of the Bad
Some forms of rich media ads can be deemed annoying, especially if numerous pop-ups or videos start playing automatically. It's important to ensure you follow guidelines like the Coalition for Better Ads and enlist the help of a digital advertising company to help you develop polite rich media experiences.
It can require a longer downloading time on the page.
Often costly so they fall out of the budget for small-scale businesses.
Author Bio
PadSquad is a digital media company wholly focused on high-impact creative providing rich media, connected tv advertising, etc. We believe in humanizing the advertising experience, speaking to consumers as humans, not users. Our mission is to enable Brands to connect to people through more memorable advertising that stimulates the senses and inspires action. PadSquad is led by founder Daniel Meehan, an entrepreneur and change agent who began in publishing where it's critical to deliver readers what they crave. Formerly, Dan was the founder and CEO of Haven Home Media, LLC, the first vertical content network in the Home & Garden category, which sold to Reader's Digest Association in 2011.
You may also like: Modern Advertising: Digital Marketing for Small Businesses
Image source: Unsplash.com