Click here to get this post in PDF
In the past two years of being forced to stay at home, freelancing and home businesses have become the trend. Now, many people find ways to earn income in the comfort of their homes. Although it may look simple, there are crucial things you need to know when starting your home business. Unlike a 9 to 5 job, owning a business will require you to work 24/7. 
The first thing you must have is a business idea. For sure, you already have something in mind before you were interested in starting a business. You may have found something that most people need at the moment or a business idea you've always dreamt of building. If you're planning to sell something, finding something you are passionate about is ideal. This way, it'll be easier for you to market it to others. If you decide to create your online shop, workflow automation tools from selleraider will take your reselling business to new heights.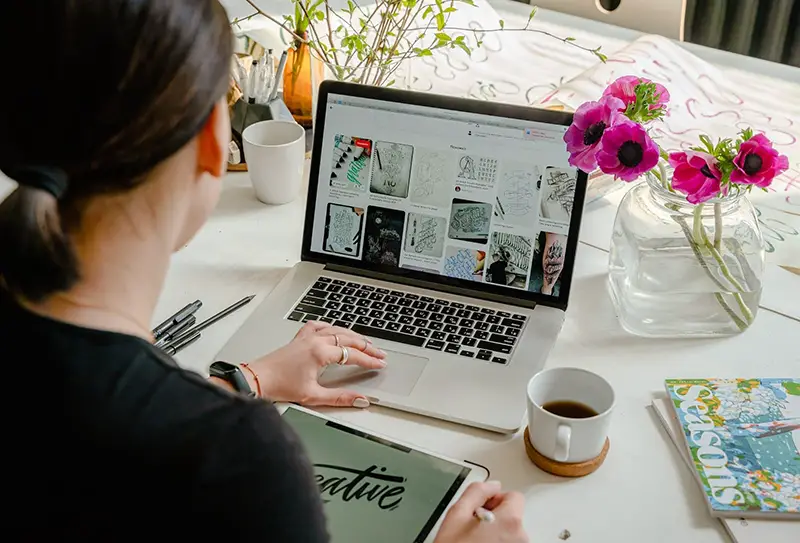 To help you get started, here are 10 home business ideas you may find interesting:
Selling Homemade Products
If you're passionate about creating something from scratch – whether baking your cake or creating crafts, selling something homemade may be best for you. List the products you want to create and research them. Then, check whether you have enough resources or budget for these. For crafters, you can maximize the use of free tools and resources online. There are free SVGs for Crafters on Creative Fabrica you can use for Cricut designs and logos. Maximizing free resources will help you allocate your expenses to other important business matters. Eventually, when you generate more sales, you may be able to purchase other preferred designs too. Just make sure to check their licenses before using them for selling to avoid any violations. 
Product Reselling
Unlike selling homemade products, online reselling is offering something already made. But it still requires the same effort in promoting and dedication to convert a sale. You may choose to sell something you think your community needs or a product in demand. You can post your products through shopping platforms like Shopify or create your website to expand your online reach. 
Pet Sitting 
Pets are considered stress relievers. That's why many families get a pet. However, due to business and work, some might not have enough time to take care of them. Hiring a pet sitter would be the best option for their peace of mind. Pet sitting is something you could enjoy especially if you love animals. Basically, you have to watch over them, feed them, make sure they are well-hydrated, and play with them. It is also important to update their owners on how their pets are doing. 
Virtual Event Planning
Virtual event planning may be a lucrative option for you if you think you are skilled in organizing programs and creating schedules. Because of the pandemic, virtual meetings and events have been a common choice. And because of its convenience, more and more people still choose this instead of in-person events. 
Developing Apps
Because of the growing technology, apps and websites are continually increasing in demand. If you're a tech-savvy individual, you can offer app development services and website creation. Technology-based services are known to be one of the most profitable businesses these days.
Online Teaching
You may earn income through online teaching by offering specialized online courses if you are an expert in a particular subject. One advantage of this approach is that you can reach your target audience regardless of their location. Some students are particularly interested in learning English or other foreign languages, so if you believe you possess the necessary knowledge, you can also start teaching online language courses.
Consulting
Another way to share your expertise is through consultation. Most businesses consult experts on specific topics like marketing, leadership, human resources, or finance. Depending on the niche, you may earn a 5-figure income, which can increase as you build a reputation through the years. 
Podcasting
If doing voice-overs and creating a script is something you love doing, you can consider creating a podcast. Choose a topic that you are passionate about or something that you are an expert at and share your knowledge with your listeners. 
Affiliate Marketing 
Do you have a skill in digital marketing? You may start creating a blog and eventually do affiliate marketing. You may also do this if you're a social media influencer with many organic followers. Companies now compensate influencers and bloggers that promote their products or services. Influencers automatically earn a commission when a customer clicks their affiliate links and is converted to a sale.
Graphic Designing
Visuals play a significant role in every business. With this, graphic designers are continually expanding their target market. If you are artistic, you may now earn income from creating animations and designing social media posts for various businesses. One of the best ways companies promote their brand is through social media. That's why they prefer to have aesthetically-pleasing content. 
There are a lot of other ways you can earn at home. For example, you may list the specific tasks you think you can do or those you know you'll love doing. Managing a home business is challenging, but if you are passionate about it and have a deeper purpose for why you're doing it, you will never have to work a day in your life.
You may also like: Business Opportunity: Choosing Online And Home Based Opportunities