Click here to get this post in PDF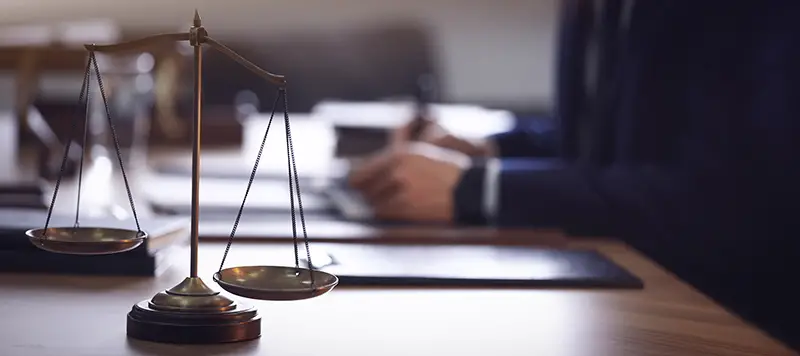 It's both the expectation of patients and a legal requirement placed on medical practitioners to deliver care that conforms to a particular standard of care. You must note that the standard of care that medical professionals are expected to adhere to differs depending on the subspecialty of medicine being discussed; however, in general, the professional is expected to administer treatment that is in line with the standards that are generally accepted in the subspecialty of medicine being discussed. 
Suppose a healthcare professional or provider falls below the widely accepted standards in their field, and a patient is wounded or dies due to the errors or mistakes made by the healthcare professional or provider. In that case, they can be held accountable.
Cases involving medical malpractice are among the most difficult and convoluted types of civil litigation. These situations provide an especially difficult challenge since they include intricate medical jargon and concepts that are, in most circumstances, only comprehended by medical doctors and other qualified healthcare experts. 
Additionally, to establish that a healthcare provider breached or violated the applicable standard of care, the attorneys for the victim are required to present expert testimony from a similarly situated healthcare professional. This testimony must come from a healthcare professional in the same situation as the victim. 
For instance, if the claim is that a physician violated the standard of care in the course of treating a child, then another pediatrician is required to testify that the treating pediatrician violated the applicable standard of care and describe in what way the standard was breached. If a nurse or an orthopedic doctor tried to testify that a pediatrician had violated the applicable criteria, they would not be allowed to do so.
When to Hire a Medical Malpractice Attorney
Instances of negligent medical care significantly contribute to the incidence of severe injuries. Every year, hundreds of people in the city of Birmingham and around the state of Alabama suffer from misdiagnosed conditions, medical malpractice, and other preventable forms of medical error. As a result, they either die needlessly or are permanently harmed due to the errors. Surgery that was not necessary, surgery that was not performed correctly, medication errors, nursing mistakes, failures to communicate, and failure to correctly diagnose and treat medical conditions are all factors that contribute to the deaths of far too many people and the injuries of thousands more.
In such instances, the assistance of a Birmingham Medical Malpractice Attorney is necessary.
Types of Medical Malpractice Cases
Most people envision egregious mistakes when they think of medical malpractice, such as a physician amputating the incorrect limb or performing surgery on the wrong patient. However, the majority of errors are significantly more esoteric than that. Numerous mistakes can fall under "medical malpractice" and "wrongful death due to medical negligence." the following are examples of malpractice:
Diagnosis Errors
A significant number of medical negligence cases are brought about as a result of incorrect or missed diagnoses. Patients who receive an incorrect diagnosis may be subjected to operations or other treatments that are not essential for their condition, placing them at risk for needless infections or other adverse effects. 
Patients might not receive the appropriate treatment if their diagnosis is not correctly identified. When their problems are finally correctly detected, it's possible that they'll require more intensive treatment or that their prognosis will worsen.
Surgical Errors
Surgery is necessary to treat various illnesses and wounds, but there is a high risk that something may go wrong during the procedure. Since it is common knowledge that surgical errors are both deadly and easy to commit, several precautions and protocols have been developed to protect patients from these errors. 
Unfortunately, neglect is still a problem. Patients still risk having the incorrect operation performed on them or the wrong body area. It is also possible for surgeons to leave medical instruments inside of a patient after surgery, which can lead to infections and damage to organs.
Birth Injuries
Incorrect delivery of a baby with shoulder dystocia, improper use of forceps or vacuum extraction, or any other mishandling of the mother and child in the delivery room can lead to a birth injury. In the weeks following the delivery, inadequate medical care provided to a pregnant woman in the hospital can result in birth injuries. These birth injuries can leave the child with physical and mental limitations, require years of specialized treatment, or even result in death before or shortly after birth.
Other causes of birth injuries include:
Failing to monitor the baby properly.
Providing oxygen.
Performing a timely C-section to deliver a distressed baby.
Identifying cephalopelvic disproportion.
Failing to deliver a baby in distress.
Pharmaceutical Errors
It is necessary for medical experts to prescribe and make use of drugs correctly. Medical practitioners can commit medical malpractice if they fail to recognize a possible interaction between two medications, incorrectly prescribe an incorrect dosage, or provide medication to the incorrect patient. Medication mistakes like these can result in significant harm to the patient.
Hospital Errors
Medical practitioners need to prescribe and make appropriate use of drugs. Medical negligence can arise when a medical expert fails to recognize a potential interaction between two medications, prescribes an incorrect dosage, or administers medication to the wrong patient. Medication errors of this nature can result in severe harm to the patient.
The Importance of Hiring an Experienced Attorney 
Legal proceedings for medical misconduct are extraordinarily difficult. As well as requiring a substantial amount of manual labor, a solid working understanding of medical language and procedure, and, in most cases, the participation of medical community experts as witnesses, these cases are also labor-intensive. 
You will need the assistance of a knowledgeable Birmingham medical malpractice attorney with extensive experience, in-depth knowledge of the laws governing medical malpractice in your state, and relationships with reputable medical professionals to review your medical records and identify hospital errors and deviations from standard medical practice.
The Bottom Line 
Your chance to maximize the value of your case can be considerably improved by working with a medical malpractice attorney on your side. Even when the contingency fee that a lawyer takes out of a settlement is factored in, the amount of compensation that can be obtained with the assistance of an experienced lawyer is typically much higher than the amount of compensation that an individual can obtain on their own if they do not have any legal education, no experience, and none of the resources that a medical malpractice lawyer can offer.
You may also like: Top 5 Benefits of Hiring a Workers' Compensation Attorney
Image source: Shutterstock.com