Click here to get this post in PDF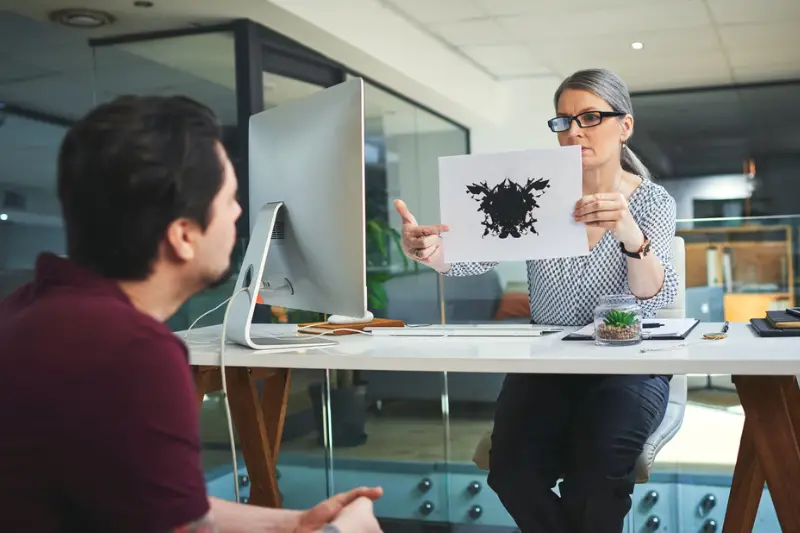 Increasingly, businesses worldwide recognise the value of psychometric testing as a crucial element of their decision-making processes. Remarkably, more than 75% of The Times Top 100 Companies incorporate psychometric testing into their recruitment procedures alongside other tools.
Psychometric testing is a potent instrument for hiring and developmental decisions across diverse industries. It provides insights into cognitive abilities, behavioural patterns, and personality traits, enabling organisations to make informed choices in candidate selection, nurture high-potential employees, and enhance overall organisational performance.
Supporting Business Decisions with Personality Assessments
Joanne Bondin, director of MISCO, applies psychometric testing to high-level personnel decisions, stating that it can improve performance outcomes by up to 24%. Personality assessments enhance the recruitment process by identifying candidate strengths and weaknesses, mitigating unintentional hiring bias. Combining personality data and standard selection methods reduces unconscious bias, enabling organisations to make the right hiring decisions.
Selecting the right staff contributes to improved job satisfaction and reduced staff turnover. Investing in psychometric testing minimises recruitment expenses and frequency, delivering a substantial return on investment.
Developing High-Potential Employees
Psychometric testing also supports the development of high-potential employees. Organisations can provide targeted coaching and development programs by identifying individuals with the capacity for senior roles, ensuring that the right people are in the right positions, thereby enhancing overall organisational performance.
Enhancing Employee Performance and Engagement
Psychometric testing pinpoints areas for individual development, enabling tailored training programs and targeted growth opportunities. This fosters employee engagement, job satisfaction, and the perception of being supported and valued by the organisation.
Importantly, information derived from psychometric testing should be used constructively to improve employee performance and job satisfaction.
A Deeper Understanding of the Workforce
Effective utilisation of psychological assessments offers insights into hiring decisions, employee engagement, performance improvement, and staff retention, ultimately leading to enhanced business efficiency.
Hogan Assessments: Trusted Results
Hogan Assessments, a globally recognised leader in psychometric testing, offers a comprehensive suite of personality assessments, including the Hogan Personality Inventory (HPI), Hogan Development Survey (HDS), and the Motives, Values, and Preferences Inventory (MVPI).
These assessments are employed for selection, evaluation, and leadership development. With up to 90% accuracy in predicting job performance, Hogan Assessments Awair significantly benefit organisations in placing individuals in roles that suit them best and matching the right people to the right jobs.
The Impact of Hogan Assessments
Studies by Hogan Assessments demonstrate the advantages of integrating psychometric testing:
Companies using Hogan Assessments during the hiring process see a 58% reduction in staff turnover and a 50% decrease in hiring mistakes.
There's a 73% improvement in leadership effectiveness.
Companies incorporating Hogan Assessments in leadership development programs see a 14% increase in employee engagement.
A 49% outperformance by salespeople hired using Hogan Assessments Awair
compared to their non-assessed peers.
There is a 60% reduction in the likelihood of employees leaving their jobs within six months when matched to their roles through assessment.
Employing Hogan Assessments optimises recruitment and leadership development, saving costs and improving business efficiency.
Realising Outcomes with Hogan Assessments
Giving employees insights into their personality traits and developmental needs can foster organisational engagement. However, the psychometric testing results must be interpreted and communicated effectively to impact staff and their future performance positively.
Awair offers training in administering Hogan Assessments, interpreting results, and delivering feedback to individuals. We conduct regular Hogan Certification workshops, covering all three core personality assessments, the theoretical foundation of Hogan Assessments, and their effective use within organisations to predict workplace performance.
Contact Awair today to learn how to register for our upcoming workshop and successfully integrate psychometric testing into your business.
You may also like: When is the Right Time for an Employee to See a Psychologist?
Image source: Depositphotos.com