Click here to get this post in PDF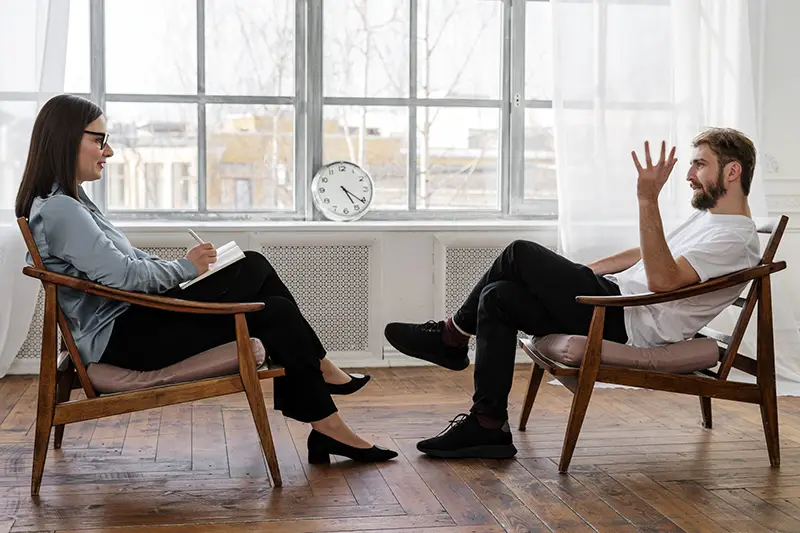 Life is an emotional rollercoaster. It is full of ups and downs. One minute we are having the time of our lives, and the next minute we have hit rock bottom. The digital era we live in, the hectic lifestyle we all lead, the global economic crisis and pandemic only make things worse. While some employees deal with mental issues on their own, others lack such coping mechanisms. What they all have in common is a bad habit of not paying a visit to a psychologist. They don't think things are that bad until a major crisis happens in the workplace, and they are left with no other choice. If you are struggling but aren't sure whether or not you should seek professional help, here are some of the most common signs to help you make the right decision. 
Nothing Seems to Help 
We experience all kinds of emotions every day, from joy and happiness to sadness, despair, anxiety, and stress. Some of us feel anxious for days and weeks, but can't seem to get rid of these negative feelings. Others have been depressed for a long time without even trying to change things for the better. No matter what they do — exercise, talk with family and friends, or overwork ourselves — nothing seems to work. 
Although we have well developed coping mechanisms helping us to face and overcome adversities in life, sometimes they fail us. Either they stop functioning completely or they work less effectively than they used to. Without such mechanisms, it is easy for us to surrender to overwhelming feelings of sadness and loneliness. If you have exhausted all solutions that usually work out for you, such as self-help methods or online therapy, it is time to seek professional help.
It Affects Their Everyday Life
Most diagnoses regarding mental health revolve around certain problems that may significantly affect everyday life activities. Whether you work, study, or spend time at home, at some point, you might experience the side effects of your condition. When you lose focus, feel pessimistic, apathetic, and indifferent, you start to avoid any interaction with coworkers, classmates, friends, and family. You become withdrawn, silent, and lethargic. You spend you days laying in your bed watching your life pass you by. Whatever condition causes you to feel this way and become dysfunctional is a good enough reason to make you look for help. 
They Run Away from Their Problems 
When it goes from bad to worse, most people start abusing different substances to numb away the pain. In particular, drugs, alcohol, and cigarettes. Their consumption isn't a problem as long as it is in moderation. However, overusing them and becoming addicted is incredibly easy. Every time you feel bad or overwhelmed, you light up a cigarette or have a drink. Before you know it, smoking or drinking has become one of your habits. You think you are treating your disorder, but you aren't. What you are doing is risking to add another problem to your list. 
Besides, there are many ways you can shut yourself away from the world and stop thinking about your problems. You can spend hours surfing the Internet, gambling, or playing video games. Worst of all is when you unintentionally lash out at your loved ones or coworkers and make them feel bad just to make yourself feel better. If you see yourself going down this path, click here for some information on mental health and psychiatry that may help you.
---
How Managers Can Make Employees' Mental Health a Priority?
---
No One Listens to Them Anymore
Friends, family, and colleagues stick with you through thick and thin. You share your best and worst moments in life with them. No matter what happens, they have got your back. Yet, they can at times find your problems and dark thoughts overburdening. They stop replying to your texts or answering your calls. In other words, they start avoiding you. They withdraw themselves because they no longer want to hear all about your difficulties and pessimistic perspectives. When something like this happens, you lose your support system, and there is no one you can count on. When everyone turns their back on you because they can't stand your attitude any longer, you should talk to a professional and work on improving your mental health. 
Their Behavior Attracts Unwanted Attention 
The most obvious sign you as an employee should see a psychologist is when your friends, family, coworkers or even the management notices change in your behavior. More importantly, they point those changes out to you. They know you the best, so they can easily notice whenever you haven't been acting like yourself lately. Sometimes, they might advise you to talk with someone who can help you deal with your feelings. Most often, your partner may notice your odd behavior and attitude. Friends, family members, and colleagues might be the ones to open your eyes and convince you to finally seek some counseling.
In the end, you should be aware of one important fact. The sooner you reach out and receive adequate treatment, the faster you will start feeling like yourself again.
You may also like: How to Look After Your Mental Health as an Entrepreneur
Image Source: Pexels.com