Click here to get this post in PDF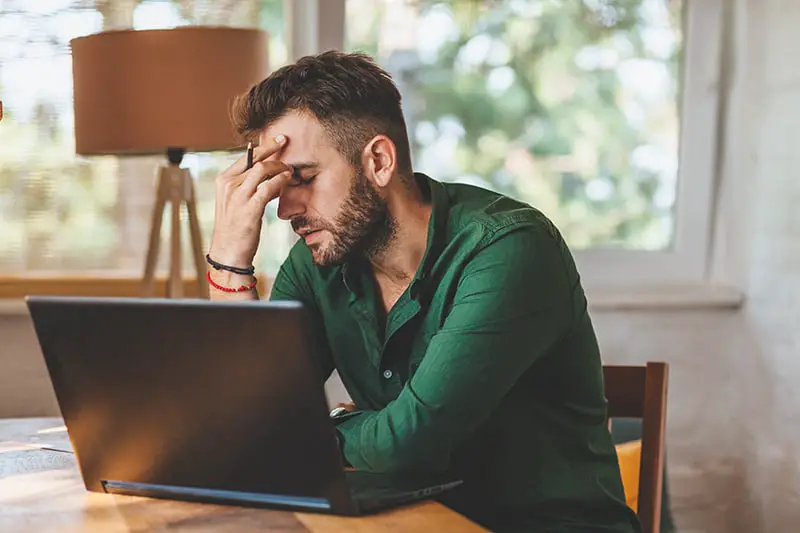 The pandemic doesn't seem to be slowing down. The global economy is plummeting more and more each day. We don't know what is waiting for us around the corner. All this bad news put a strain on everyone's nerves, employees included.
Before the pandemic struck, some companies have started emphasizing the importance of the mental health of their employees. Now more than ever, it is crucial to give employees all the support they need. Psychologists suggest managers can expect an increase in the number of employees struggling with depression, stress, anxiety, and burnout. To avoid such a scenario, managers can take precautions and help employees overcome future challenges and stressors.
Lead by Example 
Managers shouldn't just say they support mental health. That isn't enough. Like other great leaders, they should lead by example. This means, make mental health one of their priorities and setting rules. Most managers get so immersed in their work, team management, and deadlines that they forget to take care of themselves. Employees see them as role models, so they too can get consumed by their work and neglect their mental health and general well-being. For this reason, managers should share their mental health routines, such as talking to BetterHelp therapists or unplugging after work hours. Following such routines protect them from burning out while sharing them with others sets a good example.
Reach Out 
Now more than ever before, it is crucial to regularly check in with your employees, especially if they are working remotely. When they work from home, it is hard to notice any signs that may indicate a team member is struggling. Most managers know how much their staff feels alienated from other coworkers under such circumstances. Yet, they rarely do anything to bring them closer, particularly during the pandemic.
A simple "How are you doing?" might be enough, but managers should ask additional questions. More importantly, they should listen carefully to their answers and address their concerns. When an employee admits they are having problems, managers usually don't know how to react and what to say in that situation. It is completely normal. What matters is that employees can confide in coworkers and managers, ask for help, and get the support and understanding they need to overcome their struggles.
Overcommunicate
Studies show employees are more likely to experience mental health problems during a crisis when they feel their managers lack communicative skills. That is why managers should make communication and information flow their priorities. For example, they should inform employees about modified work schedules and regulations. Setting clear expectations regarding workloads and priorities helps remove any stress and anxiety employees might feel.
Moreover, managers should openly discuss mental health with employees and encourage them to take advantage of all resources available. Sharing mental health resources once in the communication channel isn't enough. They should reshare them or keep them pinned so everyone has easy access.
What most managers should be aware of is the fact that mental health is still, unfortunately, a taboo. For this reason, employees might not feel comfortable sharing their struggles with others or seeking treatment and making use of their rightful employee benefits. Therefore, the use of these services should be normalized and strongly encouraged.
Show Vulnerability
Throughout the pandemic, every one of us has experienced some uneasiness or discomfort. Since mental health is still widely stigmatized, having leaders and role models share their experiences could significantly reduce the stigma. When employees see how open their team leaders are about their struggles, they will become more comfortable sharing theirs.
Employees usually think of their CEOs and other members of management as untouchable ones. They always keep it cool no matter what happens at work or at home. Every time they talk about their problems or have a kid or pet crash their video conference, they appear courageous and relatable. In other words, human. By showing vulnerability, managers also increase trust between themselves and employees, which subsequently positively affects their efficiency and engagement.
Be Flexible 
Great leaders should always predict the current pandemic, their own, and employees' needs will change. Whenever there is a transition phase involved, they should check in on their staff. This way, they can effectively resolve any problems that might arise before they grow into something bigger. If they communicate regularly, managers know what is going on in the company at all times.
They can also use this opportunity to tailor benefits to fit employees' needs. For example, some employees might feel stressed out trying to juggle family and work, especially now with homeschooling, quarantine, and remote work. What managers can do is show flexibility and let working parents or other employees work shorter hours or remotely. Being able to set their own schedule takes the pressure off employees and helps them balance their work and family responsibilities. In return, employees will become more efficient and engaged.
Unfortunately, going back to the way things used to be is impossible. Nonetheless, managers can take this opportunity and build a mentally healthy work environment and take employee care to a higher level.
You may also like: How to Look After Employees' Mental Health During COVID-19
Image Source: Shutterstock.com