Click here to get this post in PDF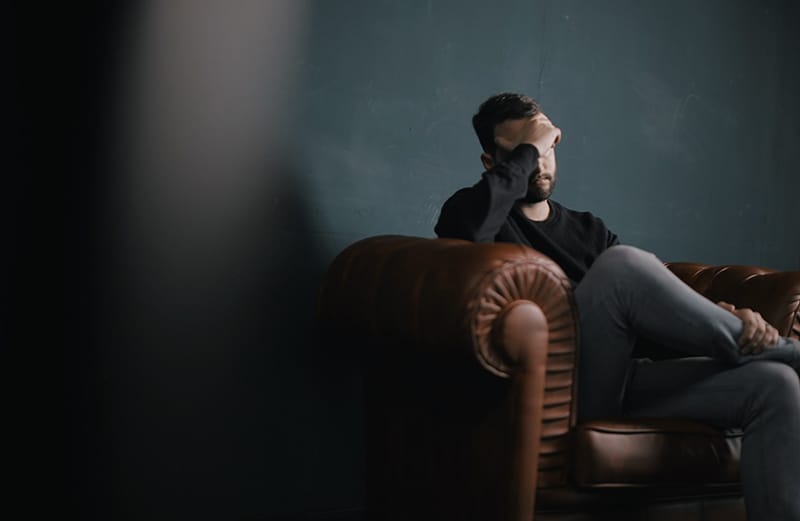 It's been two weeks since a nationwide lockdown has been enforced and COVID-19 turned everybody's lives upside down. If you are currently in need of support for your mental health during this unprecedented time, click here.
More of us than ever are now working from home and, whether you are rejoicing or recoiling at the thought of powering away in your home, there should now be a focus more than ever on employee mental health.
This pandemic isn't just causing physical illness throughout the nation but is also impacting our wellbeing. It is important now more than ever to look after the mental health of our employees. However, this can be tricky when they are all working remotely.
Companies are aware of the importance of looking after their employees' mental health and while they might have had strategies in place before, it is unlikely anyone could have prepared themselves for the current situation.
This is new territory for all industries and, while you may be using all your time and effort to keep your business afloat during this difficult economic time, it is crucial to remember that our employees are our most valuable asset.
Here are 5 ways of how employees' mental health during COVID-19 can be looked after.
1.  Keep Connected
Video calls are now the most popular way to communicate throughout companies, it's a great way to keep some sense of normality by still seeing colleagues face-to-face.
While getting to the point may seem important as man-hours are more precious than ever and you may feel like time is wasted with general chit chat, it's important to open the room for general discussion.
In the office, a lot of conversations wouldn't have been work focused so why should it be any different now? Take the time to ask how everybody is doing. A friendly conversation daily can make a difference, especially to those who live alone and will be missing social interaction the most.
The British are infamous for not talking about their feelings so don't be surprised if all your staff members seem to be doing ok, they may simply not want to let colleagues know they are struggling during a group call. Let your staff know they can contact you privately if they need to.
You should also allow your staff to set aside time during the day to contact loved ones. So many staff will have not seen family and friends for weeks and worrying about them could cause stress, anxiety and decrease their quality of work.
2.  Encourage Breaks
When staff are working from home, it can be easy for them to forget to take breaks but you need to encourage people to step away from their desks.
Remind everyone to take regular breaks to give their minds a rest and stretch their legs. If you offered longer lunch breaks, it could be a huge benefit to staff because they can use this time to take their daily exercise in line with government guidelines.
Staff need to switch off at the end of the working day and weekends. As they are now working where they also are meant to relax, it can be hard to separate the two. Let your staff know what you expect of them and also that you realise it is healthy for all of them to leave their computers at the end of a working day and not log back on until the next working day.
3.  Make Work Management Easy
Without access to the usual tools and resources, your staff can easily become stressed as they may feel they cannot work as efficiently as before.
You can avoid this by using cloud-based HR software that everyone can access easily. It allows you to keep track of everything, while also updating other members of your team. Not only can you then see how projects are getting along, but it is also a good way to notice if staff are struggling.
Some of your employees may not want to admit they are finding working remotely difficult, for whatever reason. You can track everyone's workflow and this may flag a member of staff who isn't performing as well as they usually do.
This could be a reflection of their state of mental health, so use this opportunity to reach out to them and offer help.
4.  Provide Resources
If staff members have previously suffered from mental health issues, they will probably already be aware of resources available to help, this could have been through yourself.
However, this lockdown is affecting everyone and those who may have deemed themselves as 'fine' can easily be feeling negative about this strange situation and struggle to deal with it.
With all your staff, share helplines, websites, online leaflets and any other useful information you have come across, so they are aware of how to get help.
You can even go a little further and subscribe staff to online mindfulness, wellbeing and meditation classes, a lot are now being offered for free! Not only can this help those who need it, but it could also prevent others from spiralling into poor mental health.
5.  Be Flexible
Your staff may have managed a normal 9-5 working day before, but these hours may not be practical anymore. Caring for children and vulnerable family members have now been thrown into daily lives.
While caring for others and trying to work alongside, it can be difficult for staff. You need to be understanding and flexible and know that your staff may have bigger priorities at this time.
Set clear, realistic expectations of your staff and allow them to complete these when best suits them. It will relieve stress for many which means when they can sit down and complete these tasks, they are more likely to deliver the standards you expect.
Everybody will be coping in different ways during this time and some will find it harder than others. Even the happiest people are struggling during the pandemic but by doing everything you can to look after the mental health of your staff, you can ease stress, anxiety and worry and help them through this until we get to the other side.
You may aslo like: 5 Benefits of Working from Home