Click here to get this post in PDF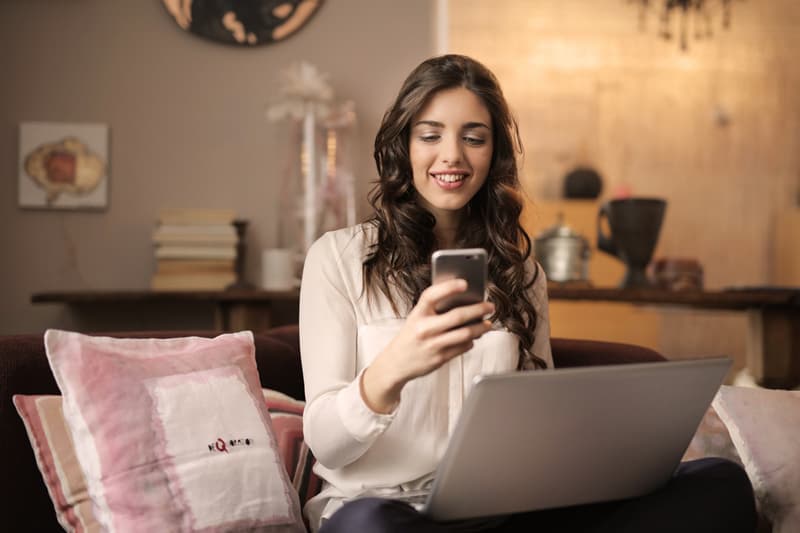 There are multiple benefits when it comes to working from home. It's not only the employees, however, that can benefit. Working from home is becoming more and more popular with employers. In a survey of 1,000 hiring managers, 55% agree that remote work among full-time employees is more common now. They expect up to 38% of their full-time workers will be working remotely in the next decade.
1 Employee Health
This might seem obvious because you can keep a better work-life balance. You can even spend more time preparing healthy meals, instead of grabbing unhealthy crisps and sandwiches from the local shop. There is more to it than that. For employers, telecommuting can in fact limit absences. We've all been there when one of your colleagues comes ill to the office. The next day half of your office is empty because everyone else has caught it. A study from 2011 found that employees who worked from home experience 25 percent less stress on a daily basis.
2 Productivity Gains
All of us work different, whilst working from home you are able to set up your own environment. If you need complete silence you can do that, Noise level just the way you want it, no more AC kicking and distracting you, no sirens wailing outside your window. Most of all… Zero commuting! Even though it is an exceptional comfort it does, in fact, increase your productivity. No more leaving the office 5 minutes early to catch your bus or wasting an hour a day just to commute to your place of work. It might not seem like much but over the whole month it does add up to an extra 20 hours.
3 Lower Costs
Employers and employees can both share this benefit. For an employer, less "in-office" desks mean less office space is required. On top of this no desk = no need to buy an extra computer and so on. American Express reported annual savings of $10 million to $15 million thanks to its remote work options. It does not stop there.No more having to buy smart new shoes and expensive suits.
4 Proximity to Home and Family
One of the many reasons one should choose to work from home would be the physical proximity to family. Parents are pacified to know that they are very near to their children, but also available should they be needed for any reason. This is also a massive money saver when we think about the expenses of childcare. This works the same way in terms of elderly care.
5 Flexibility
Working the hours you want is one of the most important aspects for us (especially the night owls). Whether you want to stay fit by going to the gym, take a stroll in your favorite park you can do just that! Need to pick up your kids? Not an issue. There are so many benefits when it comes to the flexibility that is possible with working from home. Whilst sticking to that 8 hour a day pattern.
Conclusion
Working from home is definitely a trendsetter. According to a Gallup survey, between 2012 and 2016 the number of people working remotely four or five days a week has risen from 24% to 31%. Also, 43% of Americans said they spent at least some time working remotely last year. Working from home is getting more and more popular and we can see why. With it having positive results on the employers and the employees. There are many ways of attaining the concept. Suggest it to your boss tomorrow. Why not consider going solo and starting a home-based business to enjoy these advantages. As more companies are accepting the concept. Is it possible that in the future the only commute we are going to have is going to be bed to…bed?
You may also like: Increasing Productivity When Working From Home