Click here to get this post in PDF
The Millennial generation has already carved out a unique place in modern society. Broadly defined as anyone born between 1982 and 2004, this populous tech-savvy demographic cohort between the ages of 13 and 35 today fascinates marketers and sociologists alike in the United States.
Raised during the Information Age and steeped in geeky IT terminology which still confounds many of their elders, Millennials have already demonstrated a penchant for defying easy labels. Creating interesting content for members of this dynamic generation preoccupies numerous website owners. If you've searched for ways to make this process more intuitive, perhaps these four tips will prove useful:
 One: Use Embedded Videos Frequently
Websites which use some embedded videos likely attract members of the Millennial demographic more effectively than sites which fail to include these digital tools. Just as many Baby Boomers spend hours sitting in front of television sets, numerous Millennials have passed extensive periods of time accessing information over the Internet. Many of these individuals play visually stimulating online games for entertainment, for instance.
A website lacking audiovisual materials may miss an important component of online content of interest to Millennials. Fully 55% if this age demographic spends time watching videos several times per day, accessing content from a variety of different devices.
 Two: Go Mobile
Content directed towards a Millennial audience must include mobile tech users. A startling one out of every five Americans in this large demographic accesses the Internet exclusively with the assistance of a smartphone, tablet or wearable device. This trend has become so pronounced, some analysts believe it has even bitten into recent desktop PC sales figures.
The smaller screens on mobile devices dictate a change in some types of content formatting. For instance, in some cases, lengthy single web pages load more quickly than websites equipped with multiple links and extensive navigation options. Mobile devices permit visitors to access Internet content from a myriad of locations; instead of stopping daily activities at certain hours to visit a connected computer, a mobile tech user essentially carries access to the Internet along on a 24/7 basis. This fact means content providers can share information with visitors around the clock. Updating content frequently becomes a more urgent concern in this environment.
 Three: Recognize The Importance of Social Media
Millennials pass a lot of time visiting social media sites and exchanging texts with the assistance of digital technology. In fact, they spend an impressive average of over 14 hours every week communicating with peers in this way. That statistic tallies up to 728 hours annually, or slightly over 30 full days every year.
If you want to generate content of interest to the Millennial generation, exploring the types of material displayed on their favorite social media venues might provide a helpful starting point. Today Facebook, Pinterest, Snapchat, Twitter and other sites have generated loyal followings of Millennials by appealing to targeted interest groups using visually rich, frequently changing content. Inclusive, well-designed and easily navigated, informative websites tend to draw more traffic than bare-bones "billboard" style URLs.
 Four: Welcome Feedback
Finally, Millennials enjoy interactivity. The PC manufacturer Lenovo observed they will explore interactive advertising more readily than many other consumers, for instance. Whether a website promotes drip tips for e-cigs, haute cuisine, or sports gear, this tendency suggests content providers generate greater Millennial interest by welcoming feedback and establishing a personal connection with visitors.
During former eras, Americans often viewed ads as 30-second opportunities for sponsors to point out a product's key selling points. Today, online Millennial audiences expect to help shape that conversation. They interact.
 Engaging Millennials
The generation raised in close proximity to responsive computers and mobile devices possesses a limited tolerance for boredom. Inert, information-poor, "mass market" content rarely interests them. Yet Millennials will respond when advertisers engage them as individuals.
You may also like: What Millennials expect from the workplace in 2018
About the Author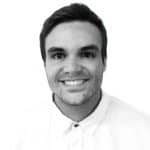 Lance Noland writes in the business and leadership spaces. He grew up just outside of Juneau, Alaska where he developed a love for photography, nature and writing.