Click here to get this post in PDF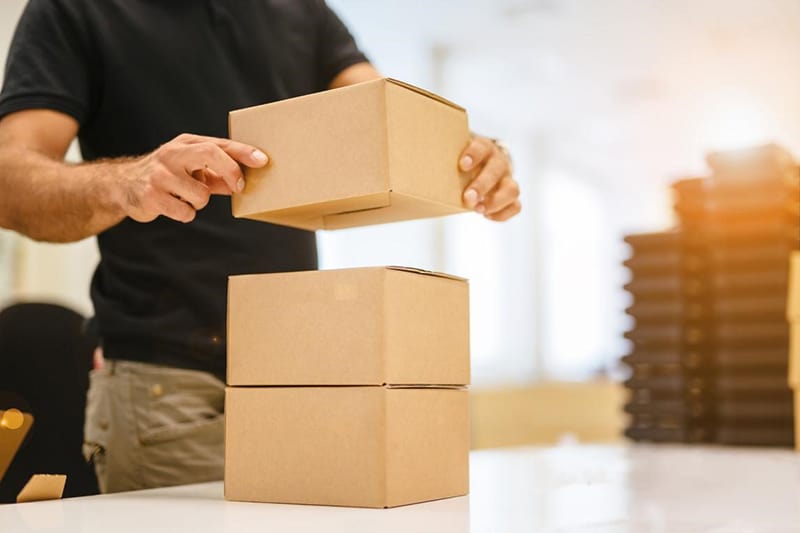 Now that the holidays are around the corner, shoppers are going to flock to online stores to buy various items. This means more sales to the stores, but does it mean more profit?
There are many costs along the way that will cut out part of this profit. 
You need to ship these products to the buyers, which is costly. The shipping fees are not anything to take lightly, as they take a huge proportion of business expenses.
However, if you're resourceful enough, you can spend less on shipping. Whether you're a traditional small business or an e-commerce store, you should always be on the lookout for cheap shipping rates. Here's how to find them!
Research Multiple Carriers
While shipping costs can be expensive across many carriers, there is always a way to find a cheaper alternative. You need to carry out enough market research from various shipping carriers and ensure you get only the cheapest.
You can also find out that some carriers give better discounts than others. For instance, a carrier can serve you lower rates if you're a regular shipper or you ship in bulk. Always ensure you negotiate the best prices.
Use Third Party Insurance
Shipping insurance takes a huge part of your shipping costs if you only work with your carrier. Other carriers go as far as charging you 80% of the total cost while others won't even give you discounts. Third party insurance is the way to go if you want discounts.
Third-party insurance companies can charge you around 50% to 60% of your total cost. This can be a good saving strategy, especially if you're shipping expensive items.
Use Regional Carriers for Cheap Shipping Rates
This depends on the location you intend to ship items. If you ship to one place every time, using regional shippers can save you a lot of money. Local carriers such as Unishippers are easily accessible and charge lower shipping costs. They usually cover small geographical areas; hence, the reduction of costs.
Trim Down the Weight
The weight of your package contributes a lot to the amount you will pay for shipping. You can change your packaging to make it lighter or smaller and reduce the shipping cost.  There are different ways to trim down the weight. For instance, use a smaller and lighter box instead of a big box if they serve the same purpose.
Your shipping cost will largely depend on the size or the weight of the item you're shipping. Heavy pieces of furniture such as tables and chairs are not only heavy but also large. Your packaging should not make this worse.
Go for Online Shipping
Post office counters are not only expensive but time-consuming. You can save the time you use to go to the post office by printing your postage online. Many carriers provide internet-based postage to make your work easier and not strain your pockets.
As long as you have a computer and Internet access, you can buy your postage from any online shippers and wait for your package.
Understand Your Profit Margins
Getting to reduce shipping costs involves understanding your profit margins. The profit margins can help you decide whether to give your customers shipping discounts or cover up the entire shipping cost.
If the profit margins are not favorable, but you still want to attract your customers, you can build the cost of shipping into the price of your product. This, of course, depends on what you're selling. If you're not careful, your prices may get higher than that of your competitors.
Use Prepaid Shipping
Investing in prepaid shipping is a good way of incurring cheap shipping fees. Most shipping companies will offer you up to a 20% discount if you use prepaid shipping. Prepaid shipping involves paying an upfront cost that allows the carrier to fix the needed labels to the package.
This is even easier than having to pay every time you need to ship a package. This works out best if you ship regularly, and your package size is almost the same throughout. You need to determine the average shipping cost in advance to avoid problems with your carrier.
Ask for Discounts
To cut the shipping costs, you should be bold enough to ask your carrier for discounts once in a while. If you're a regular customer, they won't hesitate to give you discounts even if they don't have any offers to other customers. Member discounts also come in handy, and you should make sure you make use of them.
Use the Carrier's Packaging
Your own packaging can add additional weight or dimension to the package. As discussed above, packaging can contribute a lot to the cost of your shipping. Shipping packages from the carrier will not attract extra charges if it exceeds the set size regulations. 
You should, therefore, use the package provided by your carrier all the time to save on the shipping costs.
Understand All the Fees
There might be some additional fees in between the shipping process that you may not be aware of. Understand how much extra you'll pay for shipping on weekends, delivery signatures, fuel surcharges, or residential delivery.
Ask your shipping carrier for these fees so that you're prepared in advance. Understanding them also ensures you don't pay for anything unnecessary, or you don't get a weekend delivery when it's not important. You can always choose a different carrier if the extra shipping charges aren't favorable.
Don't Spend More If You Can Spend Less
Shipping expenses can be the biggest expense for your business if you're not careful. You need to find every possible way to use cheap shipping rates. There are many cost-saving strategies that you should adopt to stop spending too much on shipping costs.
If you need more ideas about cost-saving tips for your business or any other good practices that can get your business running well, go through our website.
You may also like: 9 Free Cost Saving Ideas That Will Save Your Business $1200 Yearly