Click here to get this post in PDF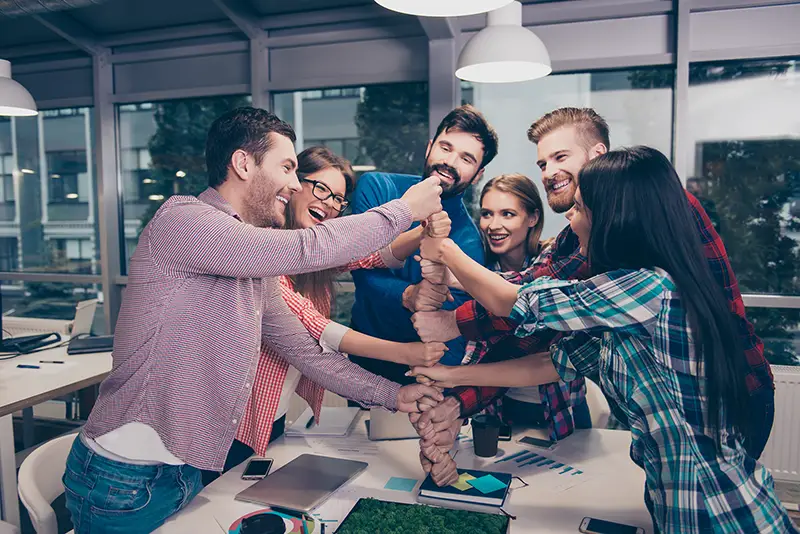 Nowadays, if you want to foster strong work relationships between employees, it's important that you provide them with activities to help them relax and get to know each other. You can't have work without there being any play. After all, you will want your colleagues to understand each other's strengths and weaknesses. 
So, why not organise a few corporate days out? That way, your staff will be able to talk together and truly enjoy the time spent getting to know each other. Here are three fantastic ideas for corporate days out that you can all enjoy. 
1. Horse racing
It's natural that when you consider corporate days out, you might think of something high-class and formal that your staff may not be able to do regularly. This is why a great idea for a corporate event could be a day out to see the horse races at a nearby racecourse.  
Horse racing fixtures are exciting events where your staff can dress up, enjoy a little gambling fun, and indulge in the adrenaline of the race. Encourage your team to look their best and pick out a formal outfit that will suit the event. This includes dresses, hats, and ties. 
Although you can join the crowds that watch races, you can take your corporate day out a step further and book a private suite or lounge for your staff to enjoy. That way, they can have private drinks and food and can watch the races from a comfortable area. 
If you decide to go to a racecourse for your corporate day out and your employees fancy placing a few bets, make sure to encourage your team to only gamble responsibly. 
In addition to this, you will find that a lot of racecourses have extra events throughout the year. These usually involve live music, dancing, and holiday-themed fun. Try and time your corporate day out to one of these events. That way, your team will enjoy a day out that they will never forget.
2. Escape rooms
Anyone can organise a small night out with drinks, food, and dancing. However, if you want to encourage your team to work together and have fun during the process, you should consider visiting an escape room.
Essentially, an escape room involves you and your team being locked in a number of rooms. Your main objective will be to solve puzzles in order to escape. Usually, these puzzles can range in difficulty and require a variety of skills to solve them. Some tasks may be more physical, while others may need you to rely on mental strength. 
Another fun thing about escape rooms is the use of interesting themes. For instance, you may be trying to escape a scary pyramid or haunted laboratory, or other games may involve you needing to pass a magical exam for a wizarding school. Escape room venues offer a wide range of games. So, you can discuss which game you want to try with your team.
Escape rooms are a great way to actively encourage your team to work together in order to achieve an objective. Each of your team members is going to have their strengths, so they will need to figure out who is good at doing what to ensure you can overcome the challenges put in front of you. Not only that, but if you are feeling a little cheeky, you can use the escape room to learn more about how your employees actually work under pressure. But that aside, focus on the fun first! That way, your employees can get to know each other and have an hour filled with adrenaline and puzzle-solving. 
3. Riverboat hire
Not everyone wants to do an activity that requires a lot of effort outside of just turning up. Your employees work hard enough as it is. So, you may as well treat them to a day or night of fun. 
If you are near a river, there are a lot of companies that offer riverboat hire. Some of these companies may allow you to operate the boat, while others may come with a boat driver. If you want to have fun yourself, it is wiser to go with an operator to ensure that you, and your employees, can drink safely without causing an accident. 
Bring drinks, food, and music with you, so that you and your team can dance the night away on the water. Some boats may even take you to the cultural monuments of your city to get a good look at them. So, make sure to do your research!  
You may also like: 5 Exciting Team Building Ideas
Image source: Shutterstock.com