Click here to get this post in PDF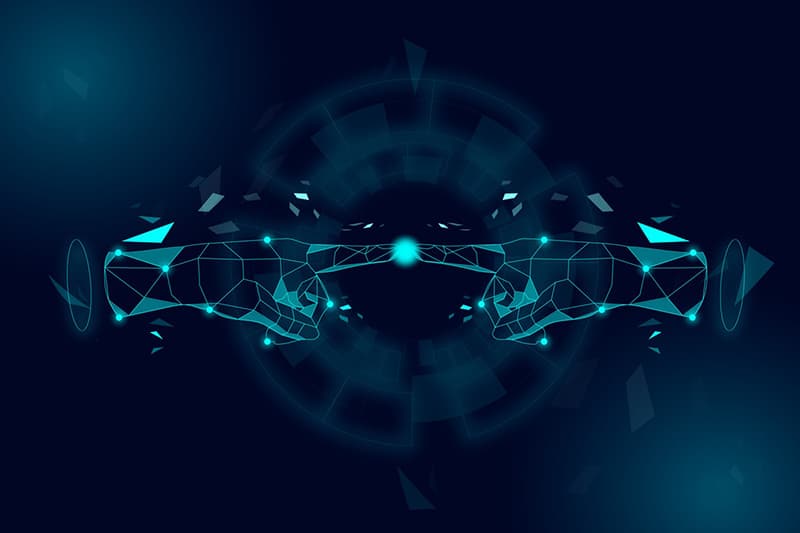 From tech giants to small businesses owners, artificial intelligence (AI) is changing the way companies do business. AI is revolutionizing many industries, and there are more applications every day. From health care to e-commerce, artificial intelligence is playing an increasingly significant role.
Industries that are using AI
E-commerce
Artificial intelligence has had a profound impact on E-commerce. AI can predict what customers might want to buy and controls what products appear first in their search results. Algorithms determine the pricing on many large E-commerce sites such as Amazon. Amazon assesses merchants' performance metrics include reviews, ratings, pricing, and quality. For merchants to be competitive on Amazon, sellers use sophisticated analytics generated by AI to give the most competitive pricing.
Amazon is also using artificial intelligence in its voice-activated assistant, Alexa. Alexa uses AI to "learn" your preferences about many things and customizing everything from your music playlist to your shopping cart based on that learning. People use Alexa to find what they want quickly, schedule appointments, set alarms, or help manage their smart homes.
Contract management
Contract management is a part of virtually every business across every industry. Managing these contracts is easier than ever with AI-driven software like Evisort to change every aspect of the contract lifecycle management. Evisort can, through advanced machine learning, understand the language of contracts. Contracts can now be stored, sorted, searched, and alerts automatically generated without ever being reviewed. Evisort's artificial intelligence allows users to mine their contracts for vast quantities of data and metadata while improving the likelihood of receiving the full value of a contract.
Entertainment
From what we watch on Netflix, to what we listen to on Pandora, artificial intelligence is playing a significant role in our everyday entertainment. Both entertainment giants use predictive technology based on customer's reactions to offerings. Suggestions for what you watch or listen to occur due to algorithms that track your previous responses to similar offerings. Pandora analyzes 400 musical characteristics of each song and recommends songs based on your personal preferences about the base set of characteristics. The artificial intelligence that makes this possible has a startling accuracy and success in suggesting songs that would have gone unnoticed, but you love the moment you hear them.
Tech giants
Apple was among the first to bring artificial intelligence into our everyday lives. The iPhone, along with the digital assistance of Siri, are staples in almost everyone's pocket. Apple uses AI in more than phones, as evidenced by the popularity of the Apple Watch, AirPods, and HomePod smart speakers assisted by Siri. The artificial intelligence used by Apple also extends from navigation to song recommendations on Apple Music.
Social media
Facebook uses DeepText, a search engine capable of understanding language, to interpret the content and emotional context of thousands of posts per second. The platform can automatically identify you in photos shared anywhere on their platform. AI is also used to automatically catch and remove images that violate the terms of service.
Facebook and Google both play a significant role in the formation of big data, sparking privacy concerns for users around the globe. Even those who are not savvy about technology know that if you do a Google search about a product, it will soon start appearing in your Facebook ads. Much of the artificial intelligence used to store, sort, and market data is kept deeply proprietory, so little is known about how the data profile of each person is used.
Banking
From customer service chatbots to complex machine learning that helps stop fraud, you can bet that your bank is using artificial intelligence in a range of ways. Deep machine learning and sophisticated algorithms help banks quickly identify suspicious account activity, preventing billions of dollars of attempted fraud.
Greeters, hosts, and assistants
Some businesses are instituting robots, like Pepper, to greet guests and give basic assistance in places like banks, doctors' offices, and hospitals. Pepper is a robot currently used by HSBC as a greeter. The cute "humanoid" can tell customers basic information such as how to open an account and giving credit card information, all while cracking jokes.
Also read: How AI Is Changing the Way We Do Business