Click here to get this post in PDF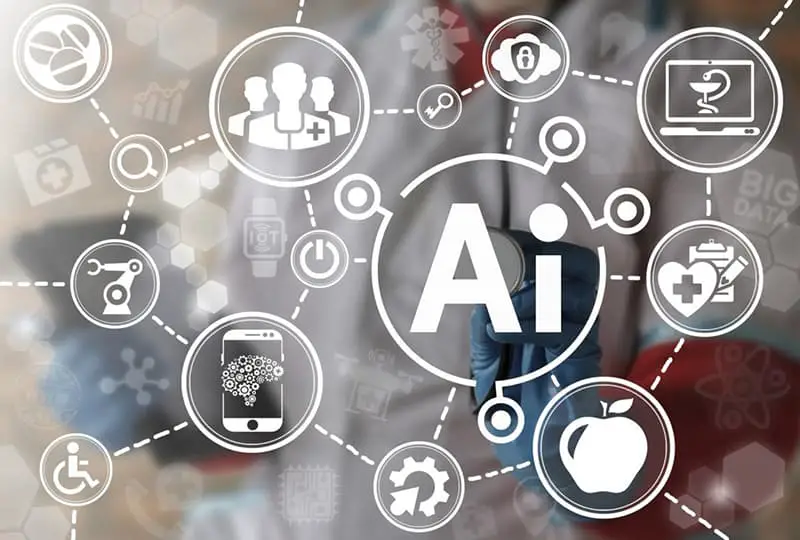 The business world is ever-changing. It constantly finds new and helpful tactics to expedite its current processes.
New inventions get tossed to the forefront and are incorporated in many companies' practices. If it starts working out to those companies' advantage, the rest of Corporate America will start to integrate it as well.
One such trend is the use of Artificial Intelligence in everyday business. AI Technology already has many benefits to being incorporated into the business world.
But how is it specifically changing the way business is done? Here are several ways that AI is helping with typical corporate methods.
1. The Depth of Apps
Gone are the days of having a team of coders create huge algorithms to yield the results that you're looking for.
Now, AI brings that and more with providing your app the depth that it's desperately needing. AI can quickly catch on to the various methods of your app and produce consistent results from it.
Usually, you'd need complex backing on your app to see it have the level of interaction and recommendations that you're looking for.
However, AI analyzes trends and makes connections and predictions for all of your app's users. Whether your app is built to generate more leads or boost conversion rates, AI can study trends and recommend products to your clients.
2. Optimum Construction
With Artificial Intelligence, even industries such as construction are becoming more streamlined.
Construction is all about finding the right calculations and analytics to support not only the structure you're building but the methods of doing it.
For example, AI can help you calculate the best ways to reduce spending on materials and thus reduce the waste after the project is completed. That means more cost-efficiency for both the contractor and their clients.
When coming up with blueprints and strategies, contractors will have AI more and more available to help them predict certain results.
This leads to a quicker completion time once it's time to start building. There's an in-depth plan in place to ensure materials and manpower aren't being wasted.
Contractors such as the ones in thispost have taken full advantage of being an industry leader. Their methods and customer service are the epitomai of what to have on your side for your next building project.
3. All-Encompassing Travel
Anyone who travels often enough knows how much of a process it can be to find the right flights, book the hotels, and research details of your destination.
Luckily, the travel industry is using Artificial Intelligence to expedite that process for all of its customers.
AI can literally plan the trip for you by making suggestions based on your interests and previous experiences.
It can help you find things such as your ideal pricing for the airplane tickets and booking the nearest or finest hotel in your destination city. AI uses your trends and mixes them with reviews and recommendations it finds online.
Trying to plan a road trip? You'll get the same advantages of AI for that excursion as well. It can help you plan out places to stay, small cities to visit along your way, and even things such as the best gas stations to stop at.
In turn, all those small businesses and small cities benefit from AI as well. It's directing more and more people to their services, thus making the world a far smaller place!
4. Consistent Retail
This is probably the aspect of AI that the typical consumer knows best. Everyone's purchased a product online and seen similar items pop up on ads at a separate site moments later.
It's meant to help you reduce the time of the search for similar items you may be interested in. 
Your time is precious. You need to find what you need when you need it. AI is there for you by using online reviews and customer trends to see what buyers, such as yourself, are tending to buy. 
It helps connects the dots between the products that customers entertain buying and those that customers consistently buy.
Because of that, you'll be directed to high-quality products. The items that have great reviews and have strong brand loyalty. Data drives sales, which can help you reduce the amount of impulse buys you'll later regret.
Artificial Intelligence will continue to advance the online retail process as more and more information becomes available to it. Meaning this trend will only get better with time!
5. Constantly Applying Information
Regardless of what AI is being used for, whether it's in smart cars, retail, or travel recommendations, it's constantly learning.
The more information and analytics that it can find, the more educated it becomes on any given subject. That means that AI is going to become more and more prevalent in the next several years.
Key business decisions will be made off of AI's recommendations. New businesses will come to the forefront as a result of their understanding of the marketplace's needs.
The marketplace will grow and we as humans will have a bigger reach on the business world than ever before… thanks to Artificial Intelligence!
AI Technology is Ever-Growing
There's nothing to fear with the shift of focus to AI technology. The research and information it can provide are helpful for humanity to advance!
Try to think of different ways that AI could help your business grow and find a business partner that can help you integrate that technology.
Be sure to read up on several of our articles that relate to industry-leading topics such as Artificial Intelligence.
You may also like: How AI Is Reshaping The Future Of Construction Technology & Jobsites