Click here to get this post in PDF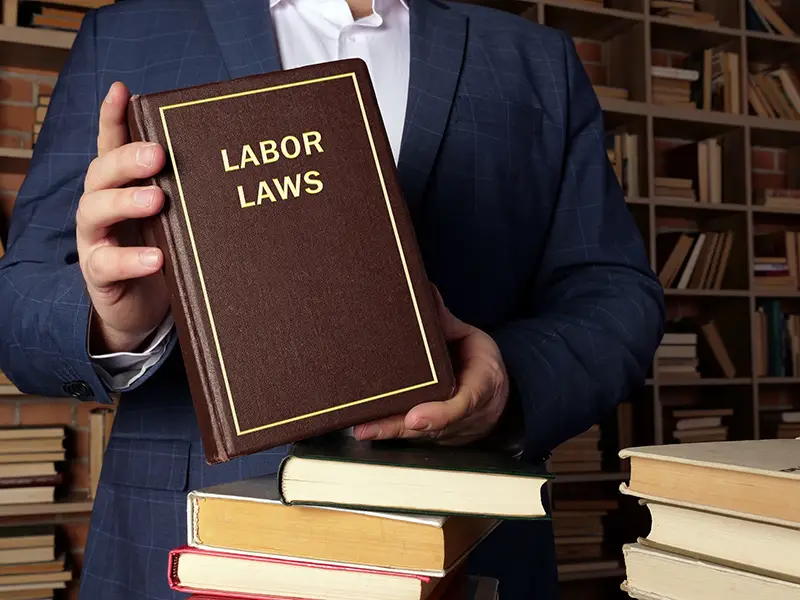 Employment lawyers are attorneys who specialize in issues related to employment law. They can represent either employees or employers. The aim of employment lawyers is to ensure fair treatment of employees at the workplace, and compliance to local and state laws and regulations by employers.  If you are looking for an employment attorney, read on to find out all you need to know when hiring an employment lawyer so you can make an informed decision.
When Should You Hire an Employment Lawyer?
Whether you are an employee or employer, there are numerous situations that you should consider hiring an employment lawyer. Read on for more information on reasons that may warrant hiring an employment lawyer.
When to Hire an Employment Attorney as an Employee
As an employee, below are some of the situations you may need to hire an employment attorney.
If you face discrimination or harassment at work
Wrongful termination
Retaliation from your employer  for exercising your rights as an employee, such as reporting harassment or filing a claim for unsafe working conditions
If your employer fails to give you the benefits you are entitled to
When your employer forces you to sign a contractual agreement that waives your rights
Filing compensation claims
You may also consult an employment attorney to review your agreements and contracts before signing them to ensure you understand the terms of your employment. If you need to form or join a union, employees may also consult an employment attorney for advice on rights and responsibilities as part of a union. Always seek professional advice before taking any legal action to avoid mistakes that may hurt your case.
When Should Employers Hire an Employment Attorney?
Some of the reasons you may need an employment lawyer as an employer include:
When drafting employee contracts and agreements, as well as company policies
Ensuring that you are familiar and in compliance with state and federal laws relating to the workplace
Defense in cases with agencies or government boards concerning non-compliance
Representation during  negotiations in collective bargaining with unions
When planning to lay off a large number of employees at once
Working with an employment lawyer gives you the expertise you need in handling employee-related issues at the workplace. It also helps protect your business from adverse consequences in case of legal action or non-compliance.
What to Consider When Hiring an Employment Lawyer
Hiring an employment lawyer requires due diligence to ensure you get the best services and representation. With this in mind, you need to consider the following factors during your search to ensure you only hire the best.
1. Experience
One of the most critical qualities that can make or break your case is your attorney's experience. When hiring an employment lawyer, opt for one with years of experience handling your type of case. You can ask your potential hire how long they have been in business and their area of specialization. Some lawyers take up employment-related although they specialize in other aspects like personal injury or commercial litigation.
The more experienced your lawyer is, the better they can handle your situation, as they have dealt with numerous cases before. They also understand the best techniques for dealing with complex situations. Therefore, they won't rely on trial and error methods like their counterparts still finding their footing.
2. Reviews and Track Record
Reviews and references are the best way to establish an attorney's reputation, as well as track record. The more positive reviews an employment lawyer has, the more likely they are to offer exemplary services.
 You can ask for references and previous cases that your lawyer has handled before, as well as their success rate. Doing so helps you determine whether they can effectively deal with your situation and give you the results you need.
3. Costs
The cost of the service shouldn't be a priority when hiring an employment lawyer. However, it is crucial in making sure you get value for your money. Employment lawyers may charge hourly rates, a contingency fee (charging a percentage of your awards or damages), or a flat fee for uncomplicated cases.
When hiring an employment attorney, inquire about their charges so you can choose what works best for you. While saving is the ultimate goal for everyone, you shouldn't go for cheap as it may translate to poor services. Also, ensure that you understand all the charges for the services you seek so you can plan your finances accordingly.
Other factors to consider are the lawyer's integrity, as well as who handles your case. You need to ensure that the employment lawyer you will be working with will always be available whenever you need them and are always ready to address your concerns. Lastly, your attorney should have the license to practice in your location. Depending on the nature of your employment-related case, the above information can help you get the attorney that best fits your needs. In your quest of hiring an employment lawyer near me, always opt for a lawyer that is trustworthy, professional, and committed to defending and protecting your interests.
You may also like: Why Do You Need To Hire An Employment Attorney?
Image source: Dreamstime.com