Click here to get this post in PDF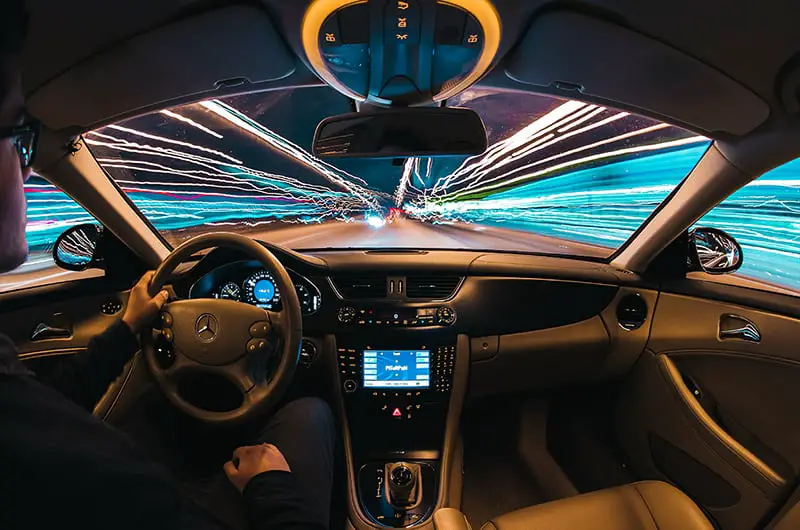 Autonomous cars are only one of the amazing technologies that will be possible due to 5G.
Other technologies linked with this next generation of data networks include virtual reality, smart cities, and artificial intelligence. While many companies are working on bringing autonomous cars to the roads, there is a clear need for a faster network to ensure they are as safe and reliable as possible.
For more about this topic, keep reading to learn about the essential link between 5G technology and autonomous cars.
1. 4G isn't enough for autonomous cars
Over the past three decades, the technology surrounding wireless data networks has advanced rapidly. The early '80s saw the first-generation, the early '90s the second-generation, and so on until the latest evolution of 4G.
Currently, 4G networks provide enough bandwidth and speed for individuals to utilize maps, to use location sharing, and to request rides from car-sharing apps (Uber and Lyft wouldn't have been possible without 4G). However, this network isn't strong enough for the breakthrough of autonomous cars.
4G just isn't powerful enough to provide cars with the needed capability for human-like reflexes. The next advancement – 5G – is required. Just as each development of the data network has produced astounding improvements for society, 5G is set to deliver the most transformative ones from this point on.
2. 5G will unlock the full capacity of technologies
5G is believed to be able to connect everything to a network that can provide the speed, responsiveness and reach necessary for unlocking the full capacity of technologies (including VR, AI, and the internet of things.) Moreover, it is set to be the last missing piece in the puzzle of autonomous cars.
To be able to imitate the swiftness of human reflexes, autonomous cars will need to produce around two petabits of data (almost two-million gigabits.) At the moment, it would take nearly 230 days to move a week's worth of data from an autonomous car which demonstrates why significantly quicker ASIC processing technology and products are required.
Around the world, there are companies (such as Intel and Qualcomm) working on producing chips that will transform cars into data centers on wheels, consequently empowering autonomous cars to make complex, real-time decisions appropriately.
3. Edge computing is also essential
Edge computing is a type of infrastructure that enables data processing to happen as close to the source as feasible. This, in turn, facilitates the quicker handling of data, decreased latency, and more favorable outcomes overall. That being said, there still remain significant challenges for the network reliability of edge computing.
How does edge computing relate to autonomous cars? Well, for autonomous cars to function, there needs to be a manageable infrastructure that can process both extensive quantities of unstructured data and privacy protection.
Edge computing (when perfected) will support expeditious response time and boost 5G's offer of reduced latency, the capacity to offload computing responsibilities, and more dependable location awareness.
4. 5G will streamline connections
There are a wide array of benefits that will result from linking 5G technology with autonomous cars. From remotely checking battery levels and charging status to finding charging stations and smart route outlining, 5G will be able to streamline all aspects of car ownership.
Who doesn't want a car that can devise more efficient ways of driving due to its faster connection to infrastructure and traffic monitoring?
Furthermore, as autonomous cars become more widespread, 5G connectivity will continue to play a significant role. For example, these vehicles will be able to communicate with each other, which will enable them to move together in a coordinated fashion. Thus, decreasing aerodynamic losses on the highways and drastically minimizing traffic in urban areas.
What do you think about the link between 5G technology and autonomous cars?
How do you feel about the next generation of the wireless data network and accessible transportation?
If you are interested in this timely topic, consider attending the Autonomous Vehicle Technology Exhibition in Dubai.
You may also like: How The Move Toward Driverless Cars Will Affect The Property Market
About the Author
Ahmed Bahrozyan is the Chief Executive Officer of the Public Transport Agency – Roads and Transport Authority in the United Arab Emirates which is responsible for providing for the needs of public transport in the city. He is also Chairperson of the Dubai World Congress for Self-Driving Transport organizing committee.
Photo by Samuele Errico Piccarini on Unsplash