Click here to get this post in PDF
Sensitive and effective mechanism for collecting debt is recognised with one of Britain's most coveted business awards
Nottingham, England. 21st April 2020: International business messaging brand Esendex has won the Queen's Award for Enterprise: Innovation 2020 for its Mobile Collections solution. This helps businesses recoup debt effectively while encouraging customers in arrears to 'cure' their own accounts.

The Queen's Awards for Enterprise are considered to be the UK's most prestigious business awards, designed to acknowledge and encourage outstanding achievements demonstrated by UK businesses.
The innovation – Mobile Collections – consists of an automated workflow powered by the Esendex Decision Engine to collect small value debt from both businesses and individuals in a manner that is sensitive to the debtor and makes it easy for them to control their finances.
Consumer debt continues to grow; between January 2019 and January 2020, UK personal debt increased by £1,680 billion, which amounts to an additional £923 per adult (source: The Money Charity). For companies trying to recoup unpaid debt, they face multiple challenges: customers' ability to make payment, their willingness to make payment, and other debtors' demands taking priority.
From the consumer's perspective, 1 in 5 people in arrears stated that their service provider made them feel embarrassed about their situation, and 51% will switch providers if they don't feel they're being treated well during the debt collection process (source: Echo MS).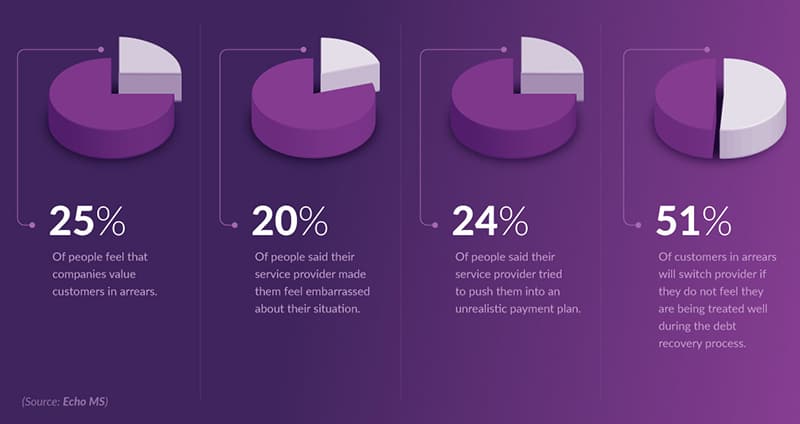 Mobile Collections utilises multiple mobile-first channels, including SMS, RCS and WhatsApp, to cut through the noise and effectively reach consumers. These channels are discreet, and allow the consumer to respond at their convenience rather than having to take a call at work or in front of their families.
Once the message has successfully engaged the recipient, they begin a fully branded mobile journey which gives the consumer options: would they like to make full payment, set up a payment plan, make a promise to pay, or speak to an advisor? If they choose a payment option, they can complete their transaction securely, without leaving the app.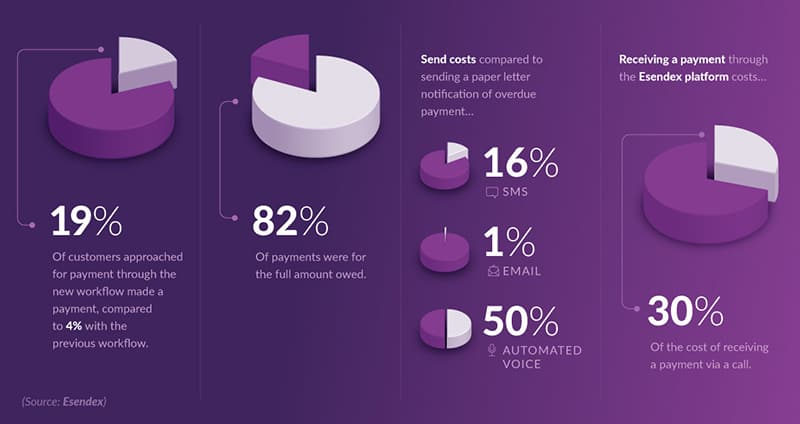 For one utilities company, 19% of customers approached made a payment, compared to 4% with the previous workflow. Of these, 82% were for the full amount owed. For another debt collection agency, a single campaign cost £152, and it recovered a total of £44,776.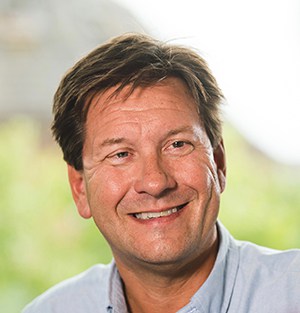 Richard Hanscott, CEO, commented: "This is a tribute to the creativity of our product, professional services and solutions sales teams who took a simple payment proposition and made it into something more innovative. The Queen's Award adds a stamp of credibility to that. Mobile Collections is not just a good idea, it has delivered results and will allow us to talk to more people about what we have here."
About Esendex

Esendex (www.esendex.co.uk) was founded in 2001 with the mission of delivering fast, reliable and secure SMS services. Esendex has subsequently added more mobile-first communication channels such as RCS, WhatsApp, Voice and Email, which, coupled with intelligent automation, enable a low-touch, highly effective multichannel messaging strategy. Esendex now has thousands of customers worldwide, with one shared objective: to improve the way in which they communicate.
About Commify UK Limited
Commify (www.commify.com) is the team behind a portfolio of business messaging brands, serving almost 35,000 businesses and sending almost 3 billion messages a year.
Headquartered in Nottingham, UK, the business operates in the UK, Ireland, France, Spain, Germany, Italy and Australia under a portfolio of customer-facing brands addressing different markets and different customer segments. These include Esendex, Mobyt, Trendoo, Skebby, Text Marketer, FastSMS, SMSenvoi, SMSpubli, M:Science, Connection Software, Massenversand.de and SMSUP.
Private equity-backed and growing rapidly through both organic investment and acquisitions, its mission is to 'make business communication brilliant'. 
You may also like: Hundreds celebrate Veuve Clicquot Business Woman Award winner for 2019