Click here to get this post in PDF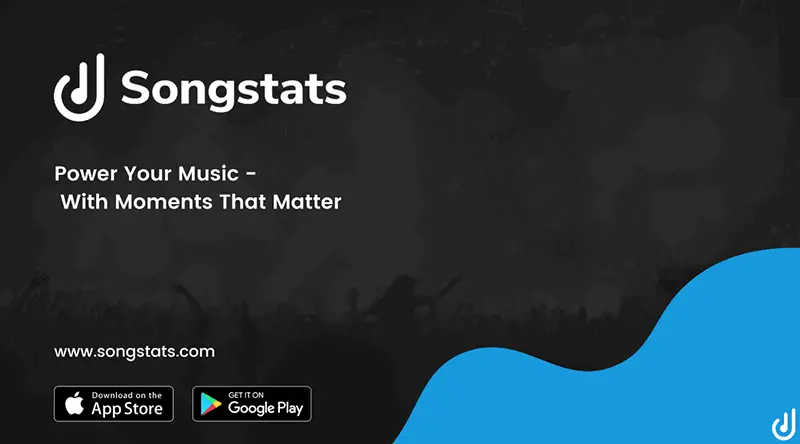 Today, the team behind 1001Tracklists announces the launch of Songstats, a cross-platform music analytics service for artists, labels, and industry professionals. Songstats is a mobile-first data solution that delivers important insights in real time. Currently tracking data from Spotify, Apple Music, Shazam, Beatport, Traxsource, iTunes, SoundCloud and 1001Tracklists, Songstats offers a comprehensive picture of the performance of each release.
Data tracking from Spotify, Apple Music, Shazam, Beatport, iTunes, Soundcloud and more
Artist and label dashboard for real time analytics  
Notifications when tracks are added to playlists
Automatically generated custom artwork for social media 
Graphs show visualizations of track growth 
Interactive tables for further data analysis 
Chronological insights for every track
The Songstats platform is a powerful tool that enables creators to save time and capitalize on their success. Subscribers receive push notifications when their tracks are added to major playlists, reach new milestones, and chart in different territories and genres. Custom artworks can automatically be generated and shared directly to Instagram, allowing artists to create momentum, celebrate accomplishments with their fans, and recognize supporters.
Both the website and mobile app present an activity feed to display important updates across an artist's or label's entire catalog. By displaying chronological insights for every track, Songstats makes it easy to highlight key performance metrics without needing to dig further.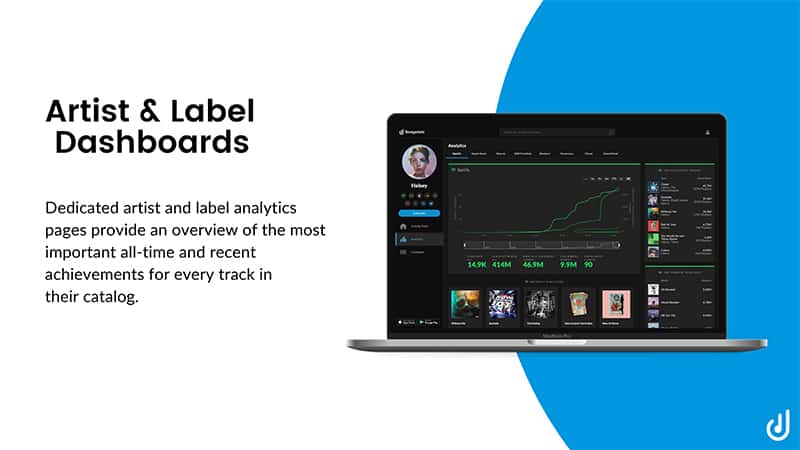 Artist and label dashboards provide an overview of the most important all-time and recent achievements. For an in-depth look, individualized track pages showcase detailed analytics for each data source. Interactive tables empower users to dive deeper into the moments that matter most, while graphs allow for easy visualization of the growth of each release. Songstats regularly fetches the catalogue of artists and labels and leverages proprietary data merging mechanisms to compile statistics across all versions of a track in one combined place.
From CEO Oskar Eichler, "In today's landscape, there are so many different sources of information for your music, and it's difficult to know how you can use this data strategically. Songstats was born out of a desire to aggregate everything into a single app, notify you straight away on what's most significant, and make it easy to understand the many ways in which you can take advantage of data-driven growth opportunities."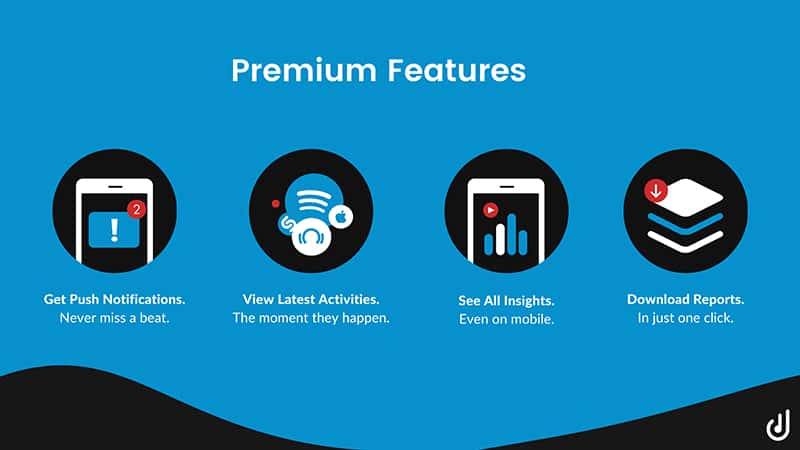 Songstats offers a free trial for all new users, and premium accounts can be shared across an unlimited number of team members at no additional cost. Head to the App Store and Google Play Store to download the app or check out Songstats on desktop today!
You may also like: Esendex wins the Queen's Award for Enterprise: Innovation 2020