Click here to get this post in PDF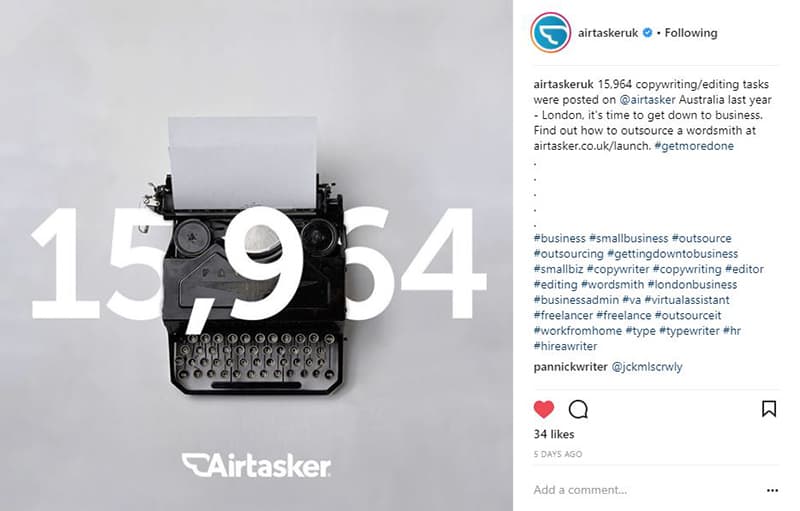 Thousands of pounds of working opportunities created as Airtasker launches 
Australia's largest local services marketplace, Airtasker, is pleased to announce their launch in the UK. The platform, which helps people and small business get their everyday tasks done is set to create hundreds of thousands of working opportunities in the UK.
The UK launch follows a successful funding round in October 2017 which saw the company raise A$35m for its UK expansion. This will be the company's first market outside of Australia and Airtasker Co-founder and CEO, Tim Fung, said the decision was supported by the UK's massive, skilled workforce and the cultural affinity with Australia.
Commenting on Airtasker's UK launch Fung said that the UK was the ideal market to support its first steps of global expansion. "One of the main reasons we have chosen the UK as our first launch country outside of Australia is because of the huge market size. We're creating more than A$100m per year in working opportunities in Australia and the UK population is almost 3x the size! With more than 65.6 million people living in the UK, there is a huge pool of people with real skills and a big opportunity to have a positive impact on the future of work."
"Our mission is to empower people to realise the full value of their skills and the Airtasker platform gives people the opportunity to work in a truly flexible way by choosing the work that they want to do and then setting their own hours and pricing."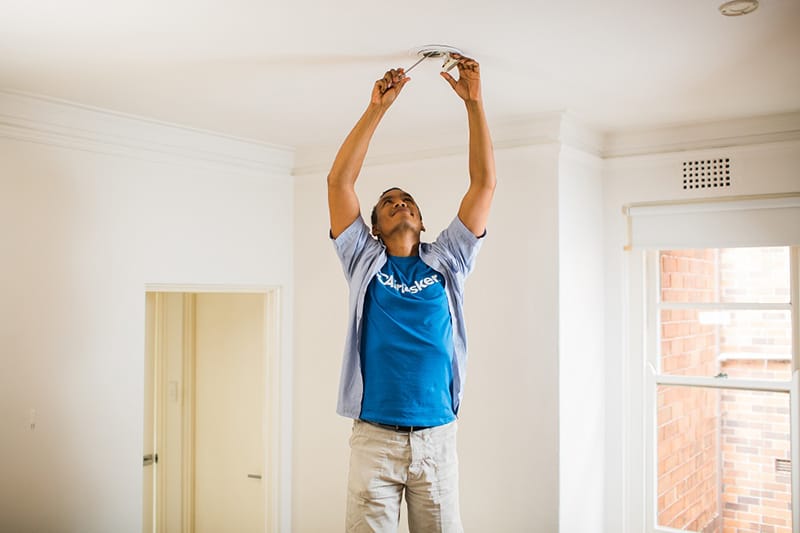 Whilst professional tradesmen, freelancers, students and consultants can use Airtasker to identify opportunities to grow their existing small business, the platform also provides working opportunities for people who might not want or be able to find work through traditional means. For example, people who look after young children or those that want to use Airtasker to supplement an existing part-time occupation or those that have unique skills that can't be monetised through traditional, supply-led channels.
Airtasker is truly committed to having a positive impact on both Job Posters and Taskers and has selected XL Catlin as its insurance partner. This insurance means Taskers on the platform are covered for liability to third parties when it comes to personal injury or property damage whilst completing a task.
Commenting on the partnership with XL Catlin, Tim Fung said "At Airtasker, we don't see insurance as a trophy that's kept in the cabinet. If accidents happen, we need to be able to respond quickly and we're confident that XL Catlin is going to provide the Airtasker community with the peace of mind they deserve whilst getting tasks completed."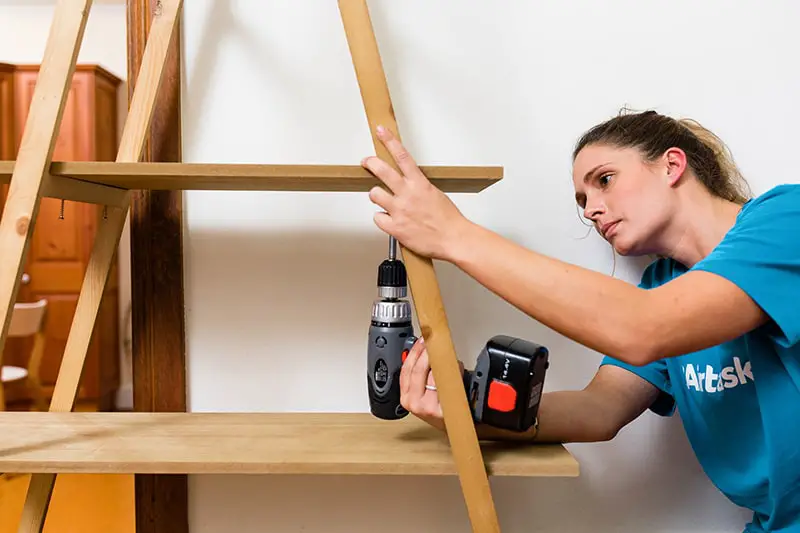 A key differentiator of Airtasker compared to traditional work is the sheer variety of work available to Taskers. Whilst many of the services requested are traditional tasks, some more diverse examples include:
A Tasker flying from Sydney to Paris to pick up sunglasses after fashion week
A rescue shelter outsourcing extra help with caring for puppies
A bride hiring two storm troopers to walk her down the aisle on her wedding day
Airtasker has already seen over 13,000 taskers register to work on the UK platform. Prior to today, a small group were invited to test the platform and be some of the first to get their tasks done, which saw thousands of pounds already passing through the platform ahead of the official launch.
You may also like: Esendex wins the Queen's Award for Enterprise: Innovation 2020
About the Author
Airtasker is a community marketplace that connects people and businesses with members of the local community who are able to complete tasks to earn more.  The global Airtasker community is made up of approx. 2 million people, 1 million verified reviews and A$100 million in Tasker earnings annually.
Airtasker employs about 165 people worldwide and has raised A$67 million in funding to date from investors including Exto Partners, Morning Crest Capital and Seven West Media.
Airtasker is truly committed to safety and has selected XL Catlin as its insurance partner to cover Taskers for liability to third parties when it comes to personal injury or property damage whilst completing a task. Read more about insurance here.
The idea for Airtasker came about in 2011 when our co-founder Tim was moving apartments in Sydney and asked his mate Ivan (who runs a chicken chippie factory and owns a small truck used to make deliveries) to help with all of those everyday jobs that needed to be done when moving – like cleaning, packing boxes, moving, assembling IKEA furniture and setting up the wifi router.  After helping out with all of these jobs, Ivan turned to Tim and said: "Did you know this is the fourth time I've been asked to help someone move apartments? And it's all because of this truck!"