Click here to get this post in PDF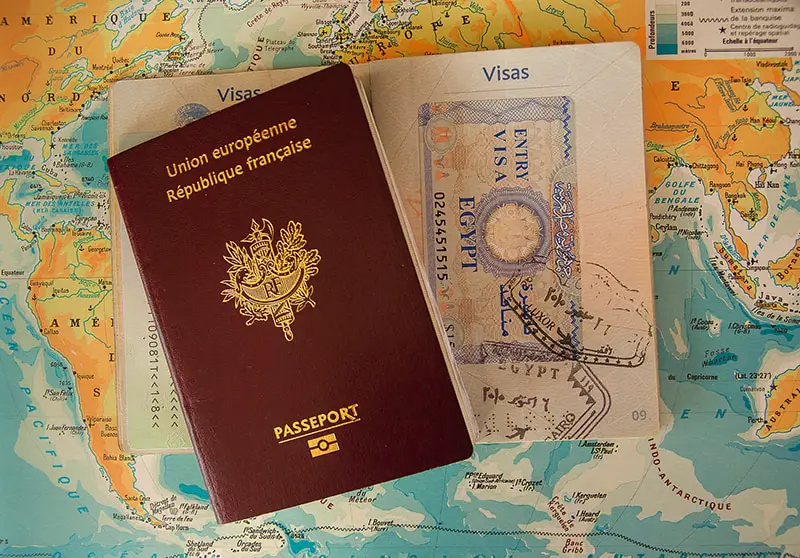 Introduction
If you have a business and like to attract international talent to work in your company, you would have to become familiar with Visas, Permits and Residencies. Either you can get for your employees a 'Temporary Work Visa' or you can go for a 'Green Card' based on employment.
If you obtain a temporary work Visa for your employees, it will only allow them to work in the country for a definite time period. This means that once the Visa period is over, you will have to file renewals and go through all the processes all over again.
On the other hand, a Green Card guarantees permanent residency based on the nature of your employment. This is definitely a dream for most immigrants and allows them to enjoy privileges at par with American citizens.
In this article, we speak to leading Immigration attorneys in Doral about the various different kinds of employment Visas. We also look at some of the challenges and problems surrounding immigration and Visas in recent months.
Why getting a Visa is Tougher than ever before in the USA?
Since President Trump came to power, he has used the sentiments of the American people who have lost jobs and businesses due to globalization. In addition to attacking American corporates for moving factories (because of high costs) to third-world countries, President Trump has come down heavily on immigration.
His attacks on immigrants are two-fold. First, he considers them as dangerous anti-social elements contributing to crime in the USA. Secondly, he feels that immigrants coming into the USA are taking away jobs from the American people.
Slogans like 'Make America Great Again' and 'America First' saw him ban H1-B professional occupation Visas until December 2020. The COVID-19 pandemic and the rising unemployment have been blamed on immigrants working in US jobs in US states.
The Most Popular Work Visa- H1-B Visa: What are they?
People who have come to America with an H1-B Visa have led the boom in Silicon Valley and the American tech revolution. This Visa continues to be one of the most popular work Visas for professionals in the USA.
According to official data, one country has benefitted the most from this. Data suggests that Indians availed of 70% of all H1-B Visas in 2019! This is a huge figure and shows that the tech prowess and software skills of Indians are in huge demand in many American businesses.
In order to be eligible for an H1-B Visa, a candidate should have-
A Bachelor's Degree from an accredited College or University.
Have a Foreign Degree, which should corroborate his or her skills in the professional world.
Have the requisite education, training and expertise to carry out the occupation.
Even if you are not a tech professional but a doctor or a legal attorney looking to work in America, you would be required to get a State License in addition to the above.
What are the Different Types of Work Visas?
According to the US State Department, before filing a Work Visa application, employers must file for a Labor Certification, which they can get from the Department of Labor.
The US State Department states that Visas are divided into five major categories- E1, E2, E3, E4 and E5. The consequent eligibility for the same ranges from individuals with high professional expertise to immigrant investors looking to invest in different businesses within America. If you are an entrepreneur who wants to live in the United States with your spouse and children under 21, you can apply for an E2 visa.
Skilled and Unskilled workers should apply for Visas under E3, whereas E4 Visas are reserved for special categories like interpreters in Iraq, Afghanistan, former US international employees, religious ministers, and certain foreign nationals who have rendered great service to the American country.
Seek Expert Advice
You can ask relatives or friends who recently got US employment visas for their workers about the steps and paperwork necessary to get visa approval. However, it's best to consult experts if you want a sure way of doing so.
If you plan to get a US visa soon for your workers, talk to employment visa lawyers like Flynn Hodkinson and other reputable US-based attorneys. You can find one by searching online or asking for recommendations. Consult an experienced attorney in this field to get a hassle-free employment visa.
Visa categories for entering the USA have different eligibility criteria for various purposes, workers, and jobs. An employment visa or immigration lawyer can explain the policies on non-immigrant employment visas to help you better understand the process for a particular visa suitable for your circumstance.
An experienced employment visa lawyer will ensure you apply for the right visa with proper documentation. Your attorney will help address any complications or any visa problems that may occur. Some examples include application timing mistakes and problems with criminal charges that can endanger your worker's chances of residing and working in the country.
---
5 Essential Tips to Apply for a New Zealand Resident Visa
---
The Final Word
If you are looking to get a Visa, you should try to take help from an expert immigration lawyer. You can visit robinson-geraldo.com to consult and get more idea about the immigration process.  As more and more countries clamp down on Visas, it is important to go through the proper channels and ensure your Visa application is not rejected.
Image Source: Pixabay.com