Click here to get this post in PDF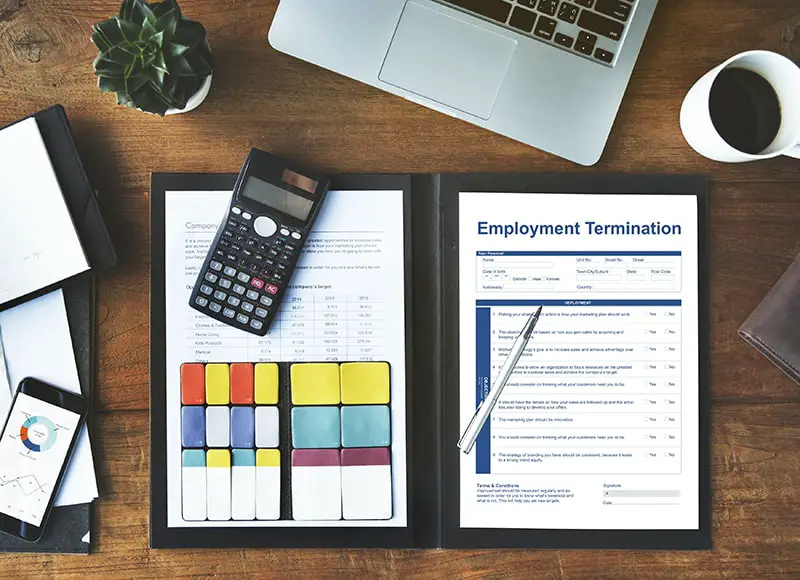 By Sarah Simcott, Legal Executive at Percy Hughes & Roberts Solicitors
As an employer, there are few things that are more important to the success of your business than building a strong, capable and unified team. Making the decision to dismiss a member of your staff will never be an easy one, but depending on the circumstances, it can sometimes be the right call.
However, no matter what your underlying reasons may be for letting a worker go, it is essential that this process is handled fairly, in accordance with employment law. By failing to do so, you could be putting your business at risk of legal action, as well as damaging your reputation in the eyes of potential clients, current employees and future recruits.
Here, we discuss some of the most pressing questions that businesses must consider when letting go of an employee, in order to stay on the right side of the law.
What are fair and legal grounds for dismissing an employee?
If you are considering dismissing an employee, it is vital to first establish whether you have potentially fair reasons for doing so. Under UK employment law, the following factors are considered to be valid reasons for dismissing a staff member:
Issues with their capability and competence, meaning they are unable to do their job to the required standard
Issues with their conduct, meaning they have committed one or more serious breaches of your workplace rules or disciplinary standards
Redundancy, meaning the employee's role is no longer required by the company and will cease to exist after they have left
Legal issues have made it impossible for the employee to do their job, such as if a professional driver has their licence suspended or revoked
Other substantial reasons, depending on the circumstances – for example, where a third party (such as a customer or supplier of an employer) requires an employee's dismissal.
It is important to note that even if you have a legally valid reason for dismissing an employee, it must also be demonstrable that your organisation is acting reasonably. The following factors will be taken into consideration:
Were the proper investigations carried out?
Were the relevant procedures followed, in line with employment law standards?
Did those responsible for dismissing the employee have a reasonably held and genuine believe their decision was fair?
Was the employee told they were being considered for dismissal and given a chance to air their views, or make an appeal?
Was the employee given the option of being accompanied at dismissal and appeal hearings?
Were your dismissal and disciplinary rules and procedures set out in writing? Could the employee have been expected to understand the consequences of the actions that led to the dismissal?
If course these guidelines are intended to put you in a position of being able to defend any unfair dismissal claim, however each case is fact sensitive and the appropriate process needed will depend on the potential grounds for dismissal and ensuring compliance with your own organisational rules and procedures.  
When is dismissing an employee considered unfair or illegal?
There are a wide variety of reasons for dismissing an employee that are simply illegal in all contexts, while a whole host of others could be subject to a legal appeal if the company does not go about the process correctly.
The following are all considered to be automatically unfair grounds for dismissal, regardless of how reasonably you may otherwise have acted:
The employee became pregnant, took parental or adoption leave, or time off to look after dependants
The employee acted as an employee representative, trade union representative or occupational pension scheme trustee. It is also illegal to fire someone purely for joining – or declining to join – a trade union, or for taking part in official industrial action
The employee acted as a whistleblower, and was dismissed for having made a qualifying disclosure, for example by raising a relevant health and safety wrong doing
The employee was dismissed purely for being on a part-time contract
The employee was asserted their right to receive pay and working hours, in line with the Working Time Regulations and the National Minimum Wage
Other instances in which an employee's dismissal might be considered unfair or unlawful include:
The employee can prove they were dismissed for discriminatory reasons, such as issues with their gender, sexuality, age or personal beliefs
The employee was dismissed for being disabled, without any effort to make reasonable adjustments to accommodate them
The employee was not dismissed, but felt compelled to resign due to unfair treatment, victimisation or breaches of their contract. This is known as constructive dismissal
The terms of an employee's contract are broken during the dismissal process, such as firing someone without proper notice, or, in absence of following a contractual disciplinary procedure. This is known as wrongful dismissal
Any of these actions could result in your business facing a Tribunal claim.
What happens when you fail to dismiss an employee fairly?
If you fail to follow the proper procedures when dismissing an employee, you could be opening yourself up to an appeal against the decision by the staff member in question.
The individual may choose to work with a trade union or with Acas to lodge an appeal within the organisation, in order to negotiate a change of decision or a better settlement for their departure. Failing that, they may make an employment tribunal claim, with the aim of obtaining compensation from you.
This process can be complex and stressful for all involved, forcing your business to go to court to defend itself against public charges of unlawful behaviour. If you lose the case, you may be forced to pay out a significant sum to the person in question to cover their loss of earnings and other damages, a sum that could rise to many thousands of pounds. 
---
---
As such, it is absolutely essential to ensure that you follow the correct processes when letting go of a member of staff. Create a clear set of rules for your workers on disciplinary and dismissal procedures and you can give everyone a clear idea of the standards you expect them to uphold – and the standards to which your company will hold itself in return.
By doing so, and by seeking the right legal advice on employment law if you do need to dismiss a team member, you can ensure that any staff turnover does not ultimately damage your company's image as a supportive, desirable place to work.
Image Source: Rawpixel.com