Click here to get this post in PDF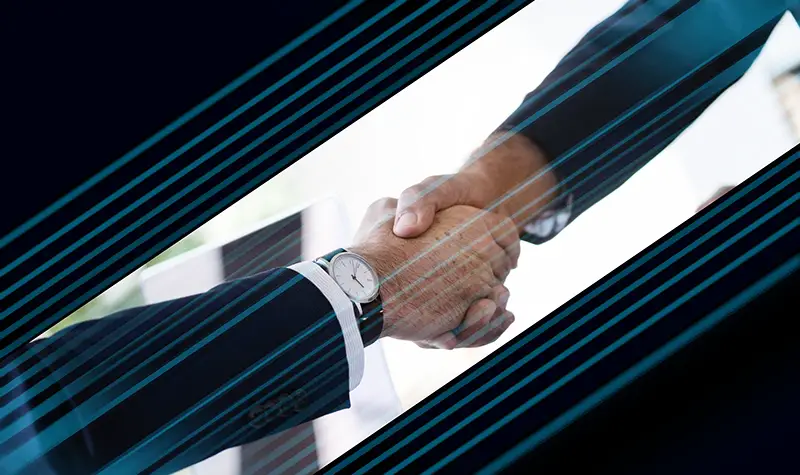 Image Source: Pexels.com
Undeniably, there is nothing more exciting than running a business single-handedly. You have the autonomy to make decisions, launch new products, and set business goals. However, the entrepreneurial world isn't as straightforward as it sounds. Entrepreneurs have to oversee marketing activities, manage finance, recruit talent, and handle day-to-day operations while ensuring business profitability. Instead of exhausting yourself mentally and physically, seek help from a business partner.
Working with a business partner can radically change the dynamics of operating a business. In addition to unloading the burden from your shoulders, a partner can add a lot to the venture. They bring in more expertise, experience, industry-know, and above all, additional capital. Thus, you no longer have to reach out to banks for loans or equipment financing. Partners also bring an entirely new skill set to the table, improving overall business efficiency.
Moreover, a business partner has an outside perspective, closing doors for tunnel vision. It fosters the decision-making process since two people objectively evaluate ideas. With two competent business leaders, your business can climb the stairs of success in no time. So, if you are ready to share your company's profits and losses with someone, bring a partner on board. Here we are listing five tips to help you find the right business partner.
1. Attend Expos & Trade Shows
Trade shows are the most popular events in the corporate sector. Companies host trade shows to connect with potential partners and determine the value of their goods and services. Since many market professionals attend these tradeshows, the chances are you might find your partner in one of the tradeshows. So, why not participate in them? If you reside in California, you can search for a trade show booth Los Angeles CA, to find your new partner.
In addition to building a solid network, tradeshows can put your business in front of a vast audience. It creates brand awareness, expands the audience base, and helps you find a competent partner. Besides this, you can also attend expos. They are more like cultural fairs but have an equally strong commercial component. You get to meet new people, incentivize available opportunities, and broaden your horizons.
2. Investigate Financial Stability
Bringing a partner on board involves a lot of business equity since you would be sharing your profits with another person. Hence, you have to investigate the partner's financial stability and risk-tolerance level. After all, you have to ensure that your potential partner can embark on this endeavor without breaking the bank. You can discuss finances upfront with the profit-sharing ratio to avoid any surprises later.
Additionally, assess the partner's credit history to ensure they have clean records. If your potential partner has a habit of delaying debt payments, it can negatively reflect the entire business. Remember, someone in the middle of a financial crisis won't be the best choice for a business partner. Even though he/she has years of market experience, financial stability is integral for running operations smoothly.
3. Explore Business Associations
Do you know about business associations? These are pretty diverse. It has chambers of commerce, industry associations, and bilateral councils to develop trade with different countries. All these associations are excellent sources of information. They can provide contacts of various industry leaders or business advisors to help you find a suitable business partner. Above all, it would give you access to commercial databases. The director can help you browse for validated business partners, trade fairs, public tenders, and industrial leaders.
4. Tap into Coworker's Pool
Does any of your colleagues want to open a business? Undoubtedly, coworkers can be incredible business partners. After all, choosing a business partner you have worked with is always better than bringing someone new. Any idea, how? Well, you would already know how your potential partner does business. You would be familiar with his/her working style, traits, qualities, and work ethics. In short, you will have an idea of how well the two of you can work together and make the business thrive.
Therefore, tap into your coworker's pool to see if anyone is willing to invest in your business. It is not mandatory to reach out to someone with a business background because diversity in skills could be great. Perhaps, a partner with an engineering background can help with research and networking. You can divide tasks according to strengths to improve business productivity.
5. Share the Ultimate Goal
Every entrepreneur has a different vision and goal for the company. While you might want to expand the business overseas, your friend may prefer growing the business locally with more products. When bringing business partners on-board, you have to ensure they share the same goal. The alignment on the end-goal is crucial to make the business prosper. Therefore, constructively discuss your core values and outcomes with the partner to determine whether they have the same perspective. You can even discuss where you see the business in the next five years, expansion strategies, marketing plans, etc. In case your views contradict those of your partner, find someone else.
Final Thoughts
Many entrepreneurs don't realize they need help until they see their life going off-track. Managing a business single-handedly is quite challenging, mentally and physically. Hence, finding a business partner could be the best decision, especially if you want the business to grow. A partner will share responsibilities, oversee business operations, and bring more knowledge to the company. Above all, business partners offer moral support and share losses during recession and downturns.
Also read: Characteristics of Good Business Partners