Click here to get this post in PDF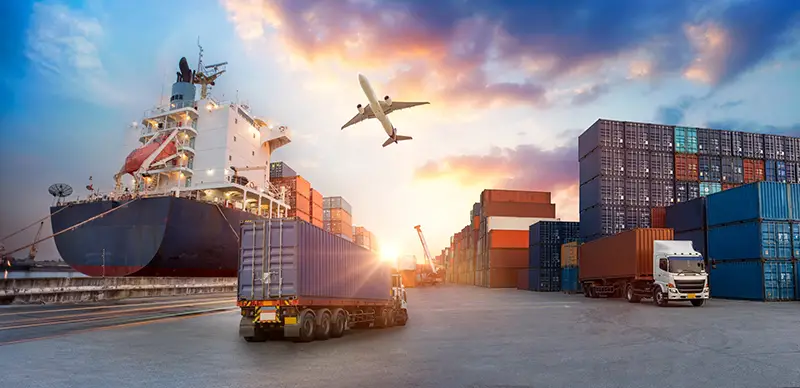 The world is getting smaller, and businesses are looking to expand. Operating locally or nationwide is no longer enough. With the global economy, it is essential to have an international reach. That means moving goods across borders and oceans, which is only sometimes easy or cost-effective. 
The good news is that many options are now available to help you scale your transport management strategy and make it more efficient. For instance, if you enquire about EFS Freight's domestic freight services, you'll learn that you won't have to worry about the logistics of your business. 
In addition, here are six ways domestic freight solutions in Australia can scale your transport management strategy: 
Reduces Costs Through Proper Load Consolidation 
Companies that ship goods domestically have more control over their costs than those that rely on international shipping by sea or air. However, this control only works if you can consolidate your loads effectively—which means choosing the suitable carrier for each job and making sure that all shipments are routed through the same hub if possible. 
Domestic freight transportation can help reduce costs by reducing fuel consumption. Other expenses may include maintenance and insurance fees associated with driving long distances and idling at traffic lights or stop signs. 
Offers Flexible Pricing Options 
With the help of freight management software, you can easily find the best way to save money on logistics. As a result, you can get the best price for your goods. This will help you save a lot of money in the long run. It is also beneficial if you plan on expanding your business and scaling up quickly. 
For instance, if you have an online business and want to expand it across the country, you must choose freight management software to get multiple quotes from carriers. This will help you find the best price and save time and effort in finding a company that can deliver your goods on time at a competitive rate. 
Saves You Time 
Managing your fleet requires a lot of time from you and your employees. It also takes a lot of effort to work on everything without any proper system or software, for that matter. With a good tool, it becomes easier to keep track of everything happening in the company. 
For example, if you're transporting goods from one place to another, then it is obvious that you will need to hire drivers for this purpose. But if you work with a domestic freight company, they can provide you with trained drivers with years of experience in this field. This way, you can save yourself from this hassle and focus more on production or marketing strategies. 
Improves Operational Efficiency With Modern Technology 
Domestic freight solutions are built on top of the latest technology so that everything runs smoothly from start to finish—which means less downtime for both parties involved in the transaction (i.e., shipper and carrier). In addition, all data is encrypted for extra security before being sent over the internet or stored on servers (in case there's ever any accidental leakage).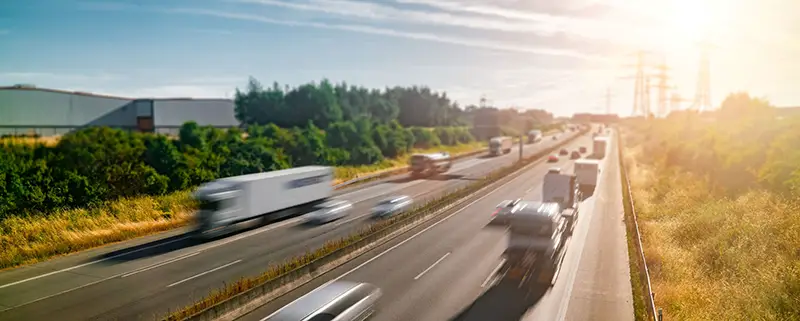 For instance, real-time monitoring systems track vehicles, allowing you to keep tabs on where shipments are at all times. Furthermore, freight management software helps you estimate costs ahead of time so you know what to expect from each transaction before it happens. Finally, blockchain technology ensures that all transactions are secure and transparent, giving customers peace of mind knowing their shipments are in good hands. 
Allows You To Book Shipments In Advance 
If you're shipping perishable goods or something that needs immediate delivery, booking in advance may be necessary. This way, you won't have any last-minute problems with missing or damaged shipments due to poor planning. Booking in advance also allows you to save money on shipping costs by taking advantage of bulk discounts and other special offers. 
For example, if you regularly ship the same type of goods from one location to another, it can be cost-effective to book a set number of shipments simultaneously to get a discount on shipping costs. This will help you save money while meeting customer expectations for speedy delivery times. 
Helps You Get The Goods To Your Customers Faster 
With a domestic freight solution, you can reach your customers faster and more conveniently. This is because it allows you to offer them a range of delivery options that they can choose from depending on their preferences.  
For instance, if your buyers demand that you deliver the goods within 24 hours, they will be able to get them within that time frame. Similarly, this will also be possible if they need something delivered over the weekend. This way, you can gain loyal customers for your brand, giving you a competitive edge. 
Key Takeaway 
The transport management strategy of your organisation is vital, especially if your clients expect you to deliver quickly. Therefore, consider investing in domestic freight solutions in Australia to help you boost your delivery speed. Once you do so, you can encourage your buyers to purchase more products from you. 
You may also like: 7 Ways Freight Forwarding Can Benefit Your Business
Image source: AdobeStock