Click here to get this post in PDF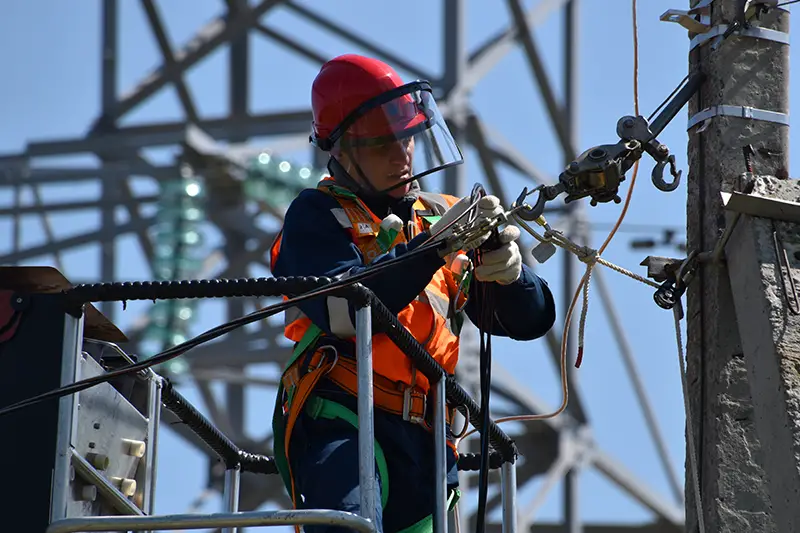 'Life is full of choices. You need to decide what's best for you.'
Do you like math and physics? Does the physics experiment involving wires, lighting systems, and current flows fascinate you? If your answer is 'yes,' then we are sure that you want to make your career in the science field. 
However, making a career in science is not easy. You need to study hard and also have to spend a lot of money on university fees. Besides that, what if you don't want to be an engineer or scientist, yet want a profession that involves electrical work? Well, then you can be an electrician. 
Not sure about it? Don't worry! We'll explain to you below in details about 'How to Become an Electrician: Career Guide'.
How to be an electrician? 
Let's understand the 'how' first. Becoming an electrician may seem easy, but it is not. You require adequate knowledge about math, physics as well as excellent problem-solving skills. Also, you need to get training from the best online electrician programs available on the internet. 
Only after completing your training, you are eligible for applying for a license. After you pass your exam (state or national), you'll get a license to work as an electrician in your area. 
Now, let's focus on the 'why'. 
Why choose to be an electrician as a career? 
After you have learned the electrician's special skills, you will enjoy the following perks associated with it. 
You can choose your time and place 
Licensed electricians in Strathmore are required everywhere in the area which means you can simply choose the location you want to operate in. It means that you can choose the area you want to operate in. Moreover, being an electrician doesn't mean that you have to stick with 9 to 5 working hours. You have the freedom to select the time you want to work i.e., flexible schedule. 
Offers Job Security with Great Pay Scale
Every person wants job security in their life. However, it is also true that there is more job security in work requiring specific skills like an electrician. Why? Because every person needs an electrician to fix their house wiring or to repair an electrical installation. 
Moreover, recently the US Department of Labor reported that 'the job growth rate for electricians is expected to grow by 8% between 2019 and 2029'. 
Along with the high rate of growth, you'll earn quite nice by becoming an electrician. According to the Bureau of Labor Statistics, 'the average electrician salary is $56,180 p.a. Those who are most experienced get around $96,580 salary per year. 
Well- respected professional 
Undoubtedly, the job of an electrician is well-respected by every person. Doing such work requires immense knowledge and skill. Besides, it is also very risky to work with the wire that carries current in them. Therefore, electricians are praiseworthy and deserve the utmost respect and appreciation. 
The Bottom Line, 
Selecting a career is very crucial, and we want you to choose only the best. You don't have to spend hundreds of dollars on learning something that you are not interested in. If you love your independence and want to work on your own conditions, becoming an electrician is a great option for you. You'll not only earn money but also respect from every person. 
You may also like: How to have a Successful Driving Career
Image Source: Unsplash.com