Click here to get this post in PDF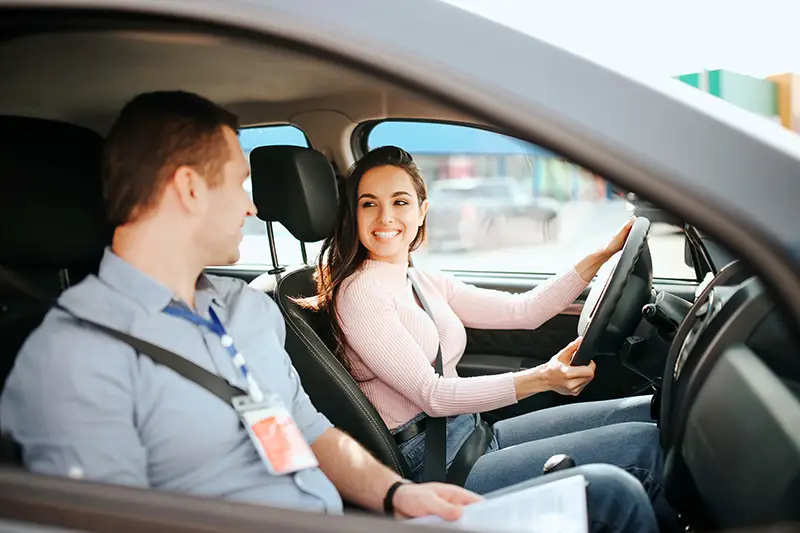 If you plan on having a career in driving and want to be great at it, here are some paths you can follow to become successful.
There are several options when it comes to choosing a profession. It depends on our credibility, ability, and what we are good at. Some might think they are good at cooking, some might be good with plants or animals, and others may want to be teachers. 
Then there come another group of people, who choose to be drivers. There are many ways you can get into this industry and become good at what you do. Just by following a few steps, you can become a reliable and successful driver of a vehicle to your liking. 
 After learning to drive, it totally depends on what you want to become. You can be an instructor, a taxi driver, or get involved with the public transport system. 
This guide will help you have an insight on types of driving there are and what needs to be done to be great at it. 
Let's help you choose a driving career you'll be successful at. 
Types of Driving Careers
Here are some driving careers you can choose if you learn driving. It is more than possible to be good at these. 
1. Bus Driving Career 
This is a great career path for people who like interacting with people and can handle a crowd well. As bus drivers need to go on local journeys with a huge number of passengers. 
        There are a few requirements to apply for this role.
 Such as you will need a Passenger Carrying Vehicle (PCV) license and Driver Qualification Card, for the verification of your capability and the security of the passenger. 
It also requires you to be 18 years of age or older, and at least a year of experience as a driver. 
As a bus driver, other than driving your typical duties would include, taking fare from the passengers, and checking their tickets. Be strict about the schedule so that you can complete each run smoothly. 
You need to give the passengers a clear idea of the routes you will be taking. Help passengers to board and get off if they need assistance. 
You might require the following set of skills to be an excellent driver. You need to know how to interact with people, for the sake of service. Great knowledge of routes and roads. Ability to communicate clearly. 
The salary might be around £10 per hour, for a bus driver. Check out Jobs In Scunthorpe. 
2. Coach Driving Career
If you love sight-seeing, this might just be the perfect job for you. It requires you to go on a lot of national and international journeys.
The requirements to apply as a coach driver are similar to what you need to become a bus driver plus you also need a Certificate of Professional Competence (CPC). 
Your daily duty as a coach driver would be to precisely check all the passenger's documents. Before setting off to another location, you need to make sure all the passengers are back on board. 
You are in charge of loading and unloading their baggage. Keep the coach clean. Report every incident that takes place during a journey, and record driving hours. 
The basic skills you are required to have for becoming a coach driver are excellent driving skills. Ability to understand Foreign language, as you would be dealing with foreigners on international runs. Moreover, know international traffic laws. 
Coach drivers earn around £10 per hour.
3. A Career as a Driving Instructor
If you plan on having a career that is rewarding and makes you responsible, you can become a driving instructor. 
There are certain agencies where you can join to become an instructor but before that, you need to be 21 years of age or above. 
You need to have a driving license that you have had for more than 3 years. You are required to be capable of reading a license plate from a distance of 90 feet, with the help of your glasses or contact lenses if needed. 
You need to complete and pass criminal records and motor conviction checks. You cannot have any sort of criminal records in the past four years you have worked. 
Your daily routines will be to prepare lessons for students for their driving test. Check their skills and knowledge. Teach them about driving and traffic laws. 
Make them capable enough to park, reverse, steer, etc a vehicle. Teach them how to handle an emergency. Keep a record of payments, lessons, and appointments. 
You need to have enough knowledge and skill in road safety. You need to be versatile, so that you can deal with each of your students, according to their requirements. The ability to react and find a quick solution while teaching how to drive. 
The average salary of an instructor is about £22 per hour. 
4. Taxi Driving Career
If you want something simpler, like picking up passengers, dropping them off at their designated destination, and taking fares, you might consider a career as a taxi driver. 
To become a taxi driver, you need to apply for a license under a local council's licensing unit. You need to be 18 years or older and require a license that is a year old.
Most important, you need to pass geographical tests, criminal records tests, and medical tests.
Your daily routine as a taxi driver would be to help passengers to get in and out of the car safely. Helping them with their luggage. Take the right amount of fare and log the records online. 
Keep your taxi clean, maintain hygiene. 
You need to be an excellent and capable driver. Need to have complete knowledge of roads and routes, so that you can take other routes to avoid traffic and mishaps. 
Need to have enough knowledge of road safety. You require great customer service skills and basic math skills. 
A taxi driver earns up to £8 per hour. 
---
5 Safety Tips For Teen Drivers
---
Become a Successful Driver
It doesn't require much to become great at driving, so you should start looking for options if you are interested in having a successful driving career. 
Image Source: Shutterstock.com