Click here to get this post in PDF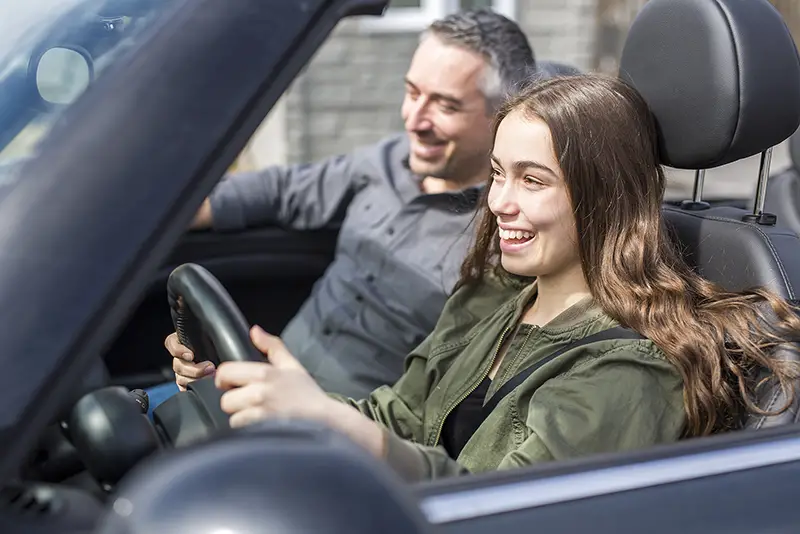 Ah, the exhilaration and freedom that comes with being a new driver! For millions of teenagers around the globe, receiving a passing grade on their driving test and receiving their license can feel like the ultimate step to true freedom and fun. You can click here to visit Sydney's best driving school. For many parents or guardians, the reality of "what if?" when their child drivers out on their own can quickly spiral into panic mode.
If your student is hitting the road in their own vehicle, it is important that they first understand safety tips for teen drivers that can make the difference between a safe and fun drive and the unexpected. Here are our top safety tips for teen drivers that they should know before getting behind the wheel of their car.
1. Understand Car Maintenance
The first safety tip that a new driver should know is how to handle car issues or breakdowns. The last thing a teen driver wants to face on their own is a frightening breakdown situation in the middle of nowhere!
Consider guiding your teen driver through these common car-care tips:
●  Tire Care – How to measure tire air pressure and how to change a tire. If your tires are worn down or not inflated properly, you could have a blowout while driving. This could lead to an accident, so it's essential to take care of your tires before hitting the road. One way to do this is to read reviews of different tires. For reliable information about their performance and the best types such as auto blogs or guide sites, you can also read specific information about different tires.  For instance, if you decide to choose BFGoodrich tires because of their flexibility there are a lot of resources and car blogs that provide a review of BFGoodrich tires and list their most important specifications such as tread life, quality, tire type, pricing, etc.
●  Oil Changes & Fluid Checks – How to check for low levels or leaks.
●  Dashboard Notifications – What each of the lights on the dashboard means, and what to do when one lights up unexpectedly.
●  Defensive Driving & Parking – How to stay aware while driving while out and about to avoid unnecessary car accidents or damage.
●  Working With Mechanics – Teach your student how to negotiate with mechanics at an automotive shop to avoid unnecessary costs or fees.
When teen drivers know what to do in unexpected situations, they will feel more equipped and confident to handle the unknown.
2. How To Jump A Car
Like car maintenance, a sudden, unexpected breakdown or non-start can be a stressful experience. Whether the culprit is cold weather or unknown car problems, at some point a teen driver will encounter a car that needs to be jumped to get going down the road again.
With a set of jumper cables in hand, make sure your teen driver knows how to apply the cables to another vehicle safely and jump their vehicle in a safe way. Consider helping them sign up for AAA to help in a pinch!
3. Understand How Insurance Works
Another important safety tip for teen drivers is understanding what car insurance is, and how they can use their insurance when necessary.
Walk through the insurance process with your student, including what they should do if they are involved in an accident. Make sure that they hold several copies of their insurance policy card with them to avoid potential fines or difficult situations.
4. Remain Focused & Aware At All Times (No Phone!)
One of the leading causes of teenage driver accidents and death is distracted driving. Ensure that your teen driver knows the dangers – and often illegal nature – of driving and using a cell phone. Staying vigilant while driving with defensive driving skills will help them travel with confidence on their own.
---
Test your driving skills with – StayAliveGame
---
5. Understand How To Drive Safely In Inclement Weather
Driving during bad weather can be a stressful experience, and many times can lead to bad decisions while driving. Help your student know where they can safely park during bad weather, how to operate their vehicle in rain and snow, and what maintenance is necessary depending on the season.
How Teen Driving Safety Boosts All Areas Of Life
When your teen driver learns to take care of their vehicle with pride, this attitude of ownership will flow into the other areas of their lives – from their classes to the groups they spend time with. When it comes to helping them learn how to drive safely, take the opportunity to teach them valuable life lessons early, that they will never learn in the classroom!
You may also like: Improving Driver Safety For Your Fleet
Image Source: Shutterstock.com