Click here to get this post in PDF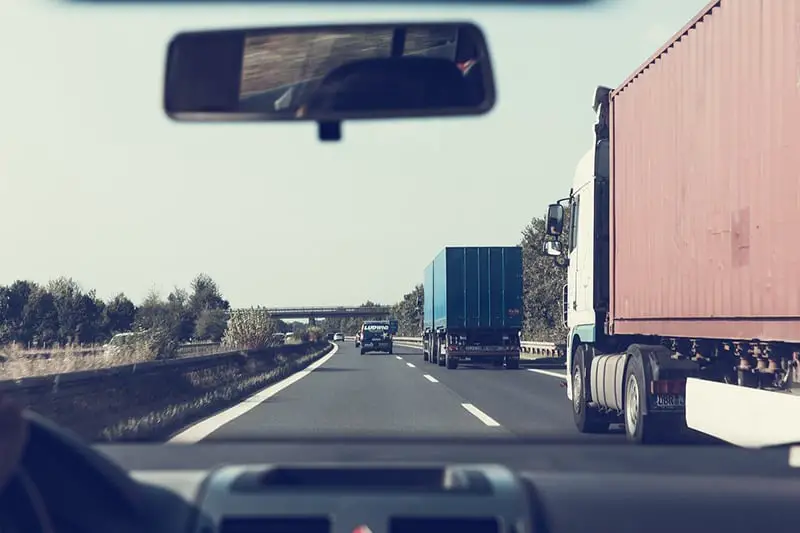 Introduction
Finding ways to improve your drivers' safety is essential for the drivers and is also a key driver for a business's profitability. This article will explore the need for enhancing driver safety and touch upon a few ways to accomplish it. 
Different Kinds of Fleets
First off, let us look at the different kinds of different and to which category your company might belong. 
Trucking Fleet
A trucking fleet is the most common fleet you might notice on an interstate highway. Trucking fleets carry products for a wide variety of brands. Usually, trucks consist of a single tractor that comes along with several trailers. 
Delivery Fleet
UPS and FedEx are the most famous examples of a delivery fleet. You can easily notice vehicles of these companies across the city, delivering much-needed packages to customers. On the one hand, the trucking fleet delivers across state lines or far off places within the state, while the delivery fleet delivers locally. 
Other Commercial Fleet
Commercial fleets usually include things like service companies such as HVAC, plumbing, etc. The needs of a commercial fleet vary, and they typically have a large number of vehicles, each catering to specific purposes. 
Public Utility Fleet
Maintenance companies are an excellent example of public utility fleets. Depending on their size, utility, and maintenance companies, have different numbers and sizes of vehicles. 
Needs for The Trucking Industry
As a commercial fleet owner, due to the ELD Mandate in Dec. 2019, installing an ELD or an Electronic Logging Device in every one of your vehicles should be a priority. There are several pieces of information that an ELD can collect. These include:
– The number of miles that the vehicle covers
– The state of the engine – whether it is running or not
– The duration of the running of the engine
– Whether the vehicle moves or not
By collecting the above parameters, you can get a better understanding of your driver's habits. Accordingly, you can assign the best long-haul driver for specific routes. Some drivers are more productive during the day, while some are better at night. You can also get an idea about the best possible routes, finding the right balance between long distances and longer delays. All of this leads to better working conditions and an overall boost for the business. 
Needs for Non-Freight Companies
For non-freight companies, too, you can collect several data points and improve the safety of your fleet. These include:
– GPS data
– Driver Habits
– Breaks between trips
For food delivery companies, time is of the essence. You need to ensure that your driver has adequate time to deliver the food while hot to not result in untoward accidents. For cab companies, you can study the drivers' habits using the GPS data and find regions where the drivers get the maximum number of rides or are most productive. Some riders are more comfortable riding in familiar neighborhoods, and you should allocate drivers accordingly. Finally, you can track historically unsafe areas using the GPS data and make sure you find an alternative to deliver to those areas or offer your driver more incentive to deliver to those areas.
In emergency times, the GPS device that you attach to the car will aid in locating the driver more quickly. You can also establish a shared network between the vehicles and ping your fleet's closest driver to help another driver when they might be stuck in an emergency. It will also help give employees the feeling that their co-workers have their back in crisis times, leading them to perform better on the job. 
---
The benefits of understanding fleet tracking data
---
Conclusion
There are several benefits that a good driver safety program provides. Depending on your company's needs, you should find the means to improve your fleet's safety. In the longer run, it will boost employee satisfaction and lower the costs, which is excellent for business.