Click here to get this post in PDF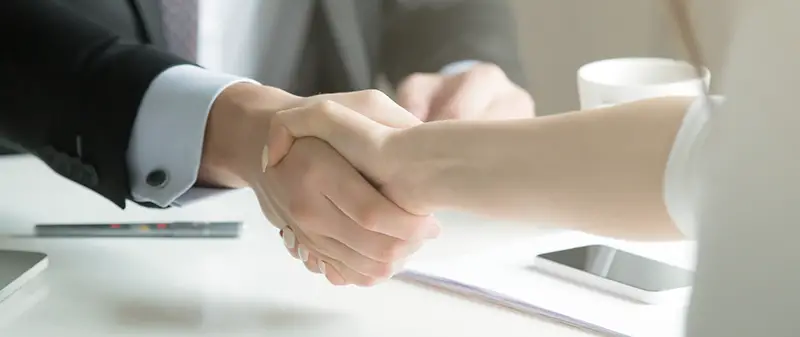 Switching careers is often a daunting experience. You're leaving your familiar territory and entering an entirely different industry with new expectations.
Entering the sales industry could be particularly challenging. The Canadian labour force, at 22.1 percent, accounts for a significant percentage. Moreover, sales is a competitive industry, and each person needs a solid set of skills to succeed.
If you're planning to transition into a sales career, it helps to be prepared. Coming from a different field might intimidate you, but you could learn many sales skills outside the industry. 
What makes someone succeed in sales? Below are five skills you want to develop when switching to a sales career:
1. Communication
One of the primary duties of a sales representative is dealing with people. You need to be able to sell any product, service, or concept to your clients. To do this, you need to have excellent verbal communication skills.
Aside from being a good talker, you must also be a good listener. Active listening allows you to get to know your customer. You can then adjust your pitch and adapt your language to suit theirs. 
Good rapport helps make your customer feel more comfortable. Thus, significantly increasing the chances of making a sale.
2. Empathy
To improve your sales pitch, you must be capable of empathizing with your customers. Instead of using a one-size-fits-all approach, try to personalize the customer experience.
Exercising empathy is one of the critical principles of customer-centric selling. Pushing the benefits of the product could work. However, empathizing with the customer's needs is much more personal and practical. 
Instead of being a walking advertisement for your brand, take the role of a consultant. What issues does your customer face? How can your brand help them address these issues? 
3. Problem Solving
If your previous workplace trained you in problem-solving, you're on the right track. As can be seen in the many jobs on offer on Salestrax, working in sales means solving problems. You figure things out for your customers and within the company.
Your primary task as a salesperson is to help your customers solve their problems. They come to you with a need, and you help them address that need through your brand's offerings.
Since your job requires dealing with many people, different issues are bound to arise. Clients and customers might be unresponsive. Internal systems might hit inevitable snags. You need to be on your feet and come up with solutions to these problems.
4. Organization
You should handle several customers, clients, or accounts when you're on the job. Good organization skills allow you to create personalized strategies for each one. 
Aside from strategy, working in sales also involves administrative work. You need to draw up reports, analyses, and work plans. 
Planning and organizational skills become even more critical as you move up the career ladder. Managing sales representatives and running store operations require someone meticulous and organized. Having this skill from the get-go helps you move up quicker and shine in the workplace.
5. Adaptability
Sales is a highly dynamic industry. To succeed in it in the long term, you must be adaptable. 
On a daily basis, you need to adapt to different clients and situations. Your customers have different needs, personalities, and communication styles. Adapting your strategy helps you close more deals and succeed in your job.
The same skill is required when thinking long-term. You and your company need to adapt to changing customer needs. The current strategies and channels might not be as effective next year. Anticipating and addressing these changes helps you and your company stay relevant.
Having these skills in your arsenal will help you become a better salesperson. These skills apply no matter your previous field. To further help your career change, find and work with the best sales recruitment agency in your area. Their experience and expertise will help you develop the necessary skills and assist you in landing a job.
You may also like: How To Face Interview For Sales Job
Image source: Shutterstock.com