Click here to get this post in PDF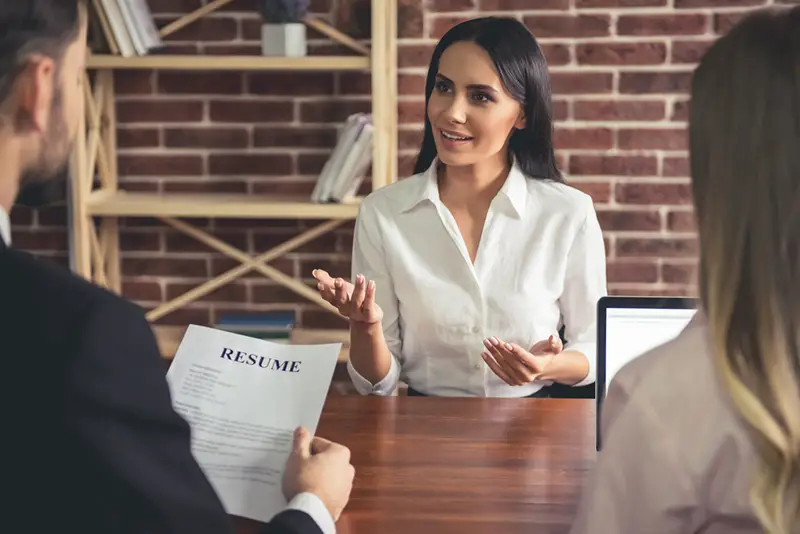 Landing a job in the sales industry requires you to undergo a sales interview. And being at this stage of the recruitment process can be challenging since the HR manager already has high expectations on all applicants, including you. So if you won't be able to persuade your interviewer to hire you, then you won't be able to entice potential customers into buying the product that you are going to sell.
Hence, the best time to demonstrate your sales skills is during your job interview. And if you're looking for ways on how to face interview for a sales job and increase your chances of being hired, then you've come to the right place.
Here are the hacks you need to follow so you can ace the interview and start your career journey in the sales industry:
1. Have An Altered Mindset
The best approach you need to do before the scheduled sales jobs interview is to think you are going to a sales meeting. And the reason for this is because it helps you to relieve some of the pressure before being in the actual interview. Aside from that, the nature of a sales meeting is similar to a job interview since you are expected to convince the other person to purchase the product you are selling, or in the case of the sales interview, persuading the interviewer to hire you.
2. Identify The Company's Needs
Do your assignment and try to know more about the company that is offering the sales position, the products or services they are selling, and what they are looking for in an applicant. So don't hesitate to "stalk" by using your online resources (company's official website, social media pages, online reviews, etc.) and asking some people like a sales recruiter who knows about the company you want to work for.
Likewise, try to identify what the interviewer is looking for based on the company's requirements and physical demeanor of the sales candidate so you can have an idea how to engage with him/her during the interview.
3. Look Smart
Make sure to dress for the right occasion. In short, you have to wear something that is suitable for the interview like semi-formal attire or business casual. Don't overdress as this might make the interviewer feel uncomfortable, and at the same time, don't under-dress as the interviewer will assume that you are not serious with your application.
4. Exhibit Your Unique Sales Skills
Don't forget to exhibit your unique and updated skill set to the interviewer to establish the 'edge' you have over other applicants. Companies are always looking for candidates who have a 'can do' attitude and are passionate to learn more.
5. Leave A Smile Or Give A Firm Handshake Before You Leave
First impressions last, but parting gestures can also give the interviewer something to remember you by. So don't forget to smile or give a firm handshake before ending the interview process. This will definitely do wonders because the positive vibe you left will surely be retained in the interviewer's mind, which also increases your odds of being hired.
You may also like: 5 Ways to Impress at a Job Interview
Image source: Shutterstock.com