Click here to get this post in PDF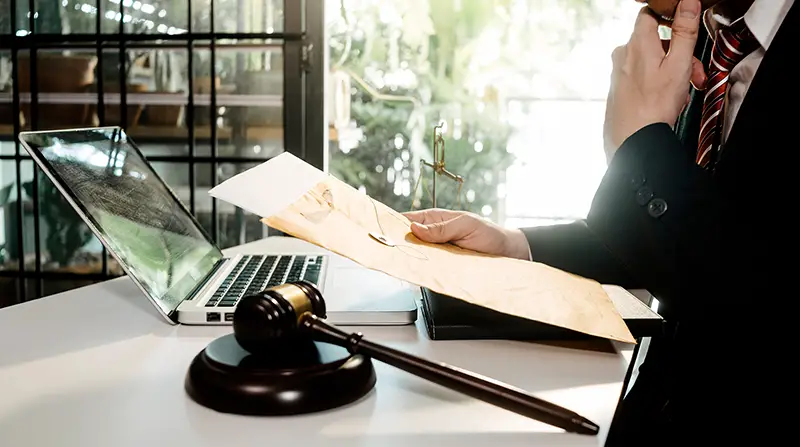 Protecting our civil rights is something that we should put transcendental importance. A civil rights attorney can provide you with the necessary information that will help you give light on what your civil rights are, or are being violated, and what can you do if such rights are being violated. 
Things to Consider When Retaining a Civil Rights Attorney
When you are considering retaining a civil rights attorney, it is important that such an attorney has the necessary experience especially when it comes to dealing with civil rights protection. There are a lot of issues that people are having some trouble getting about even amidst the continuous campaign from discrimination. You can look into attorneys who are able to work on cases involving challenging the discrimination on same-sex benefits and getting employee health care for same-sex partners, defenses upholding the First Amendment, and even securing a financial settlement in federal civil rights action. 
Another aspect that you should look into is if the firm was able to represent victims of civil rights violations in criminal cases like successfully defending a journalist, for example, on First Amendment grounds, or successfully securing dismissal of criminal charges from activists who were just conducting peaceful protests, securing dismissal from illegal searches and seizures, and many more. 
An attorney who has these experiences will make you ensure that you are not wasting your time and money in hiring these professional services. 
The Common Misconstructions About Constitutional Law
Constitutional law misconstructions as to criminal cases
The most prevalent misconception regarding the civil rights of convicted suspects is that they are shielded by law enforcement. There are lawyers who are able to see first-hand that people should not be making bad choices, as this should not be the case. There are numerous individuals who have been suppressed with important information about their prosecution and had undergone a lot of unconstitutional procedures that give rise to prosecutorial corruption and even unlawful searches and seizures. 
Constitutional law misconstructions as to civil cases
Most people think that when constitutional rights are being violated in civil cases, those who are involved and being defended are people who are usually high profile employers or institutions. It should be noted that constitutional violations are happening and are being committed no matter which class you belong, or what size of the business or institution you are actually in. There have been US Supreme Court decisions on cases that involve bakers, labor unions, cellphone companies, internet retailers, political parties, athletic associations, and many others. This just means that defense on civil rights violations is not exclusive to the elite. 
One other thing that should be discussed as another misconception is that these constitutional violations are not happening anymore. This stance is false because constitutional rights are being violated almost every day. 
There have been recent court decisions that continues the demonstration as to how much work is still needed in order to put a stop to constitutional violations. The US Supreme Court said in its decision in Masterpiece Cakeshop v. Colorado Civil Rights Commission, that business owners do not have the right to deny equal access to goods and services. This case involves a small cake shop owner that invoked religious freedom as a way of justifying discrimination. 
Civil Rights that Are Constantly Being Violated
There are two different types of human rights violations. One group deals with situations in which the freedom of expression or association has been stripped away. The other is where citizens are refused Basic rights, such as due process.
Inhumane and unfair actions, like these, are never appropriate. Slavery, apartheid, and other social panaceas have been banned after regular people protested the social standards and demanded to be protected under the rights defined in the Constitution.
If the U.S. Constitution in its first amendment guaranteed the freedom to express oneself, the terms civil rights violations are not specifically specified in the constitution. The Constitution has been revised and understood widely across numerous cases, previous and current cases have posed fresh and nuanced challenges to existing case law. Human rights abuses continue to increase each day. The bills enacted by Congress and accepted by the states are unquestionable civil rights defined by the first ten amendments to the Constitution.
Protected Rights Under the U.S. Constitution
The First Amendment to the United States Constitution forbids legislation that may affect or constrain the free practice of worship, free expression, freedom to associate, or the ability to assemble or petition the government for a redress of grievances. The Fourteenth Amendment mandates conformity with and reverence for the US Constitution.
Your right to speak (Freedom of Speech)
Freedom of speech is a basic American freedom that has been included within the International Declaration of Human Rights. Equality of speech may be violated where ideology, convenience, or skewed attitudes are included in the infringement of free speech.
There are lawyers who respect the right to make their own choices and speak without inhibition. Thus, these lawyers are well-known for defending the underdog, who will carry the matter to trial if appropriate.
Your freedom to practice whichever religion you want
Religious freedom is the right to practice whatever religion you choose. Religious liberty is the first and most critical of the bottom-line rights that all Americans have. If you believe your right to openly communicate is being infringed upon based on religious convictions, you should seek legal advice. Frequently, people are told that religious rights are protected, but then find themselves becoming the targets of intolerance and hate speech. Indeed there are lawyers out that whose legal practice is committed to upholding religious pluralism and will advocate for maintaining the freedom to communicate and express religious faith.
Right to Privacy allows for an individual's protection from undue infringement upon his privacy. When the right to privacy is being violated, this oftentimes involves intimately sensitive matters like marital intercourse, raising a child, and marriage, which is all known as the zones of privacy. These zones of privacy is not a one size fits all as this will apply differently to areas of a person's life. 
You may also like: 5 Things You Should Expect from Your Attorney
Image Source: Shutterstock.com