Click here to get this post in PDF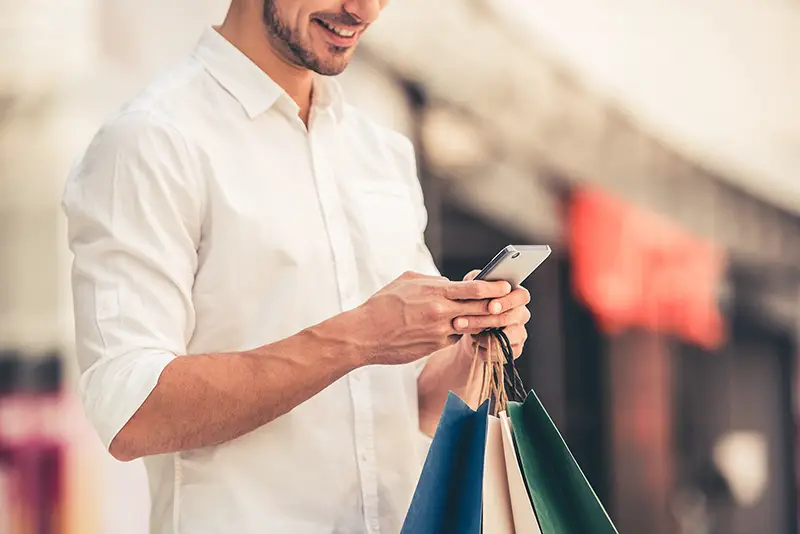 E-Commerce customer interaction hit 21.3% in 2020. Good digital experience makes your customers feel valued and well understood, irrespective of the messaging platform or channel they are using for their journey. The customer expects their interaction to be convenient, hassle-free, and smooth.
According to a survey, 65% of customers said that their experience on a specific website or an application is essential for recommending a brand. So, you must implement a customer-centric strategy for digital and physical customer experience. 
During the pandemic, the digital transformation had a considerable boost, and most customers responded positively to digital-first business. This article will discuss how businesses offer personalized customer experiences. If you want to design a digital customer experience for your audience, visit this site for more info and tips to do so.
What is digital customer experience?
Digital customer experience, also known as digital CX, is the online journey your customers go through while using your application or website. This journey includes activities like the online search for a product, understanding its features, and browsing your brand's online market for customer reviews. It also considers enquiring customer support for assistance regarding a service or interaction using your mobile application. Digital CX also includes a customer's experience in channels like social media, live chat, and email.
Digital customer experience vs. offline customer experience
Offline customer experience can be affected by various factors, including weather conditions, product display, the behaviour of fellow customers, store lighting, etc. Therefore, offline businesses have to be customized to cater to various external factors and offer a consistent experience.
However, it is easier to navigate each customer's queries and share more information about the products and services they are looking for. Therefore customer satisfaction is guaranteed.
On the other hand, an online business has to offer a similar intuitive digital experience to manage various customer interactions throughout all digital channels. A digital platform uses customer data and gives businesses insight to improve digital customer interaction across all the platforms and enhance customer retention.
Importance of digital experience
In today's virtual environment, digital CX factors like Chatbots and online forums play a significant role in how companies are perceived by their consumers. Therefore it has become more critical to offer a light and easy online experience for your products and services.
For example, all the new or potential customers should be able to navigate through your website easily. The website content should be simple and include everything about the products or services you offer. This will convince them why they should purchase from you. Additionally, all the existing customers should have easy access to support features that should be embedded into your application's user interface.
You must also reach out to the customers during their journey to enhance their digital experience. About 74% of the consumers expect the branch to use the pre-existing technologies in unique ways to offer a better customer experience. An excellent digital experience strategy helps businesses anticipate and chalk out how their customers move across their online platforms. Branded Tracking Pages are an excellent example of a personalised experience where customers can easily keep a track of their purchases on your own branded pages post-purchase.
Popular digital customer experience trends
1. Know your customers
Before offering your customers a customized digital experience, you must know about them. You can use buyer personas to understand who is buying your product. It makes it easier for you to customize your digital experience strategy to meet your target audience's exact needs and requirements.
Additionally, you also need to take care of the customer journey. Mapping out a customer's journey beforehand will help you determine which digital factors or touch points are essential and are preferred by your customers.
2. Collect mobile experience data
Whether you have a well-detailed website or a handy mobile application, you must focus on your customers' mobile experience. 90% of the global internet users use a cellphone to buy stuff online.
This is because smartphones allow users to compare the products and services offered by different companies while shopping. The customers can also see what discounts your brand has to offer. If they do not like your website or application, they might not buy your products.
So it is highly recommended that you make your website mobile responsive. This simply means that whenever someone is accessing your website using a smartphone or tablet, it should be compatible with the small screen size.
3. Collect important customer feedback
A simple way to gather information is by directly asking your customers for feedback. You can publish a survey on your website or application and ask your customers to fill it out and share it with their peers or consider consulting customer experience. Hundreds of survey websites on the Internet can help you gain information on your digital experience.
Sample questions that you can include in the survey are:
Which products or services do you like and use most often?
On a scale of 1 to 10, how likely are you to recommend our business to an acquaintance?
How to improve customer experience on the mobile application?
4. Adopt analytics
Like other areas of your business, you must look for newer strategies to improve the digital customer experience. For example, you can use various reporting tools available on the Internet to monitor your digital customer experience. Applications like Google Analytics and Apple app analytics help companies track the features and tools their consumers access the most and also help them find out the points of friction within the application or website.
You can find out where potential customers are leaving the purchases and can work to prevent this outcome. For the existing customers, you can review their favourite tools and features and adjust your page navigation, making it easier for them to revisit your website.
Endnote
You must never forget that your customers must feel good about their interactions with your brand, or they might not purchase a product or service from you. This statement is especially true for all digital-first businesses where your consumers will judge your company based on their website experience, easy messaging, customer support, and ease of access. 
The digital market is changing rapidly, so your strategies need to adapt. This year's digital marketing strategies might look obsolete when the next year is around. Thus, make sure that your strategies are dynamic and that there is scope for change.
You may also like: Transforming The Customer Experience In Utilities- The Secrets Unveiled
Image source: Shutterstock.com