Click here to get this post in PDF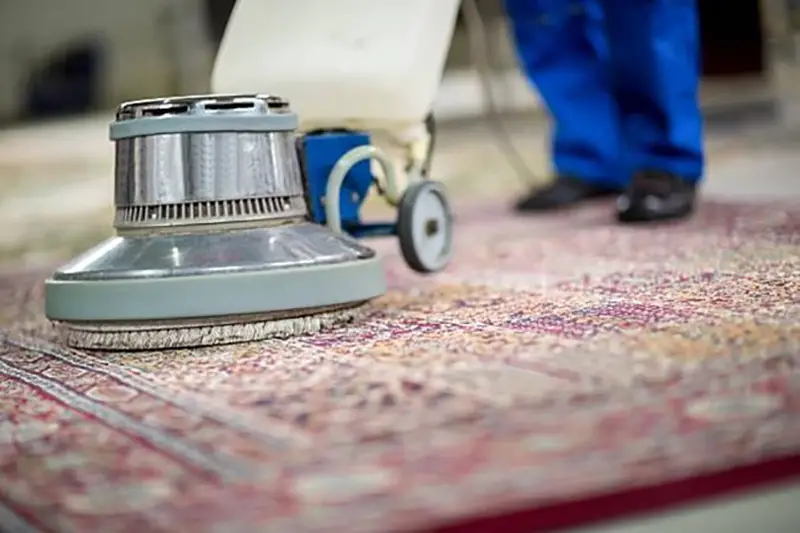 Carpets, wherever their locations are, are inevitably subjected to foot traffic daily along with the risks of spilled drinks, beverages, and food. If you have pets, their urine, litter, or poop can also add to the filth on your carpet. These elements can cause nasty stains, odor, and worse sickness. A dirty carpet can also become the natural habitat for pests, insects, molds, microbes, and mites. This demands a thorough and regular cleaning. 
There are several types of Carpet cleaning methods that you can choose to employ for your home or business. The question is, are they suitable methods for cleaning your new carpet? Understanding the different types of carpet cleaning methods can help you determine the best option to use, considering the style, quality, traffic, and width of your carpet.
Also, it will save you from wasting money, time, and effort by choosing the wrong procedure, as not all of them apply to cleaning your carpet. If any of these methods prove too difficult, you can always enlist the help of carpet cleaners in Los Angeles to do the task for you.
Here are the different methods of carpet cleaning you can choose from:
1. Encapsulation Carpet Cleaning Method
Encapsulation carpet cleaning often referred to as "encap" or "encapping," has been used from the late 1990s to the 2000s. It has been gaining popularity in recent years and has made its way to the topmost employed carpet cleaning procedure. 
This method employs a similar procedure as shampooing, although in a new and more industrialized way. This method uses synthetic foam detergents that are applied through an agitation machine. The top used machines for this procedure are Rotary Crush, Cimex, Oscillating Pad, Rotary Bonnet, etc. 
The detergent contains a cleaning solution that is responsible for crystallization called an acrylic polymer. It encloses itself with dirt particles inside the carpet and becomes crystallized by the time it dries off. 
Also, the foam encapsulation cleaning method uses environmentally friendly products, which can be a great choice if you are an environmentalist. Moreover, this method leaves behind lesser residues after cleaning, uses less water, and dries off quickly. 
The encapsulation cleaning formula also contains surfactants that aid in breaking down the dirt, grease, mold, soil, and grime in the carpet. After the residue crystallizes, the carpet is vacuumed to remove them from the material. This method can make any carpet look cleaner for an extended time.
Encapsulation as a carpet cleaning method offers superior performance and a low-cost procedure. Nevertheless, when low-grade encapsulation cleaning solutions are used in the system, they will reach the depths of your carpet. The most important part of this procedure is the extraction. Without proper experience and skills to utilize, residues, soil, and detergent powders can be left behind. 
This is a reminder to choose the right carpet cleaners in Los Angeles for your home. Choose a reliable expert that will prevent such problems. 
2. Dry Carpet Cleaning Method 
The dry carpet cleaning method is also called compound cleaning, and the absorbent compound is an effective procedure that has been gaining popularity and approval from leading carpet manufacturers. It has also recently become one of the trusted carpet cleaning procedures.  
By the name itself, this is an excellent option for those who don't want their carpet or space to get wet during the procedure. This also prevents the risk of wearing out your carpet from too much water exposure since all fabric under continuous washing can cause fading in color. 
It utilizes a superior cleaning performance, and it does not require drying time much to your convenience. This procedure starts with applying a cleaning solution or detergent powder to the bottom part of the carpet using a piece of motorized rotating brush equipment. It opens up the carpet fiber and allows the cleaning solution to settle in, resulting in deep and thorough cleaning. After this, you can proceed with the vacuuming to remove the residues thoroughly. 
The highlight is that this method uses a biodegradable cleaning compound that effectively absorbs dissolved dirt and residue and is easily extracted at the end of the process. Although the dry carpet cleaning method is expensive, it offers the fastest and most efficient procedure to clean your carpet. The best part is, dry carpet cleaning is flexibly used in many types of carpet. 
Moreover, it utilizes fewer chemicals or biodegradable solutions that prevent health risks. When chemicals are used in cleaning carpets, they can pose a danger to sensitive skin, asthmatic people, and allergic people. Toddlers, babies, and the elderly are vulnerable to such health risks. This is also because chemicals have a strong odor and are never washed out entirely during the cleaning procedure.  
However, this procedure can be ineffective if it is poorly done. The process will only clean the residue on your carpet's surface and will not reach the dirt into the deepest fibers. Another downside would be the risk of your clothes or any clothing material that comes in contact with it absorbing stains from the residues left behind on your carpet.  
3. Bonnet Carpet Cleaning Method
The bonnet carpet cleaning method is known by many names, such as spin pad carpet cleaning, absorbent pad carpet cleaning, or carbonated carpet shampoo cleaning. The primary advantage of the bonnet cleaning method is its quick and less-labor intensive procedure. And just like the encapsulation method, it does not require much water. 
This procedure utilizes a round absorbent bonnet which is immersed in water with a cleaning solution or detergent. It is then wrung out so it is not dripping wet. Another procedure to follow is to spray a bonnet solution onto the carpet before wringing the excess water. 
The rotating absorbent bonnet has attached cotton or rayon in it, used to scrub the carpet. It is attached to a rotary floor machine with a heavy-duty motor and a pad driver that keeps it from slipping off. The pad or special drive block collects the dirt from the carpet. 
The soil and dirt on your carpet will then be absorbed by the brush and bonnet solution crystalizing it, which is then removed through subsequent vacuuming. 
Bonnet carpet cleaning may be quick and easy to employ, but it is only suitable for surface cleaning as it cannot clean a carpet deeply and thoroughly. After just a few days, the dirt from deep within the carpet will resurface, getting the carpet soiled again. 
The procedure can only result in a clean appearance, but it is hiding sewer-like filth beneath.
4. Hot Water Extraction Cleaning Method 
Although it is popularly referred to as steam cleaning, no actual steam is involved in the procedure. The method uses high-pressure hot water to penetrate the carpet fibers dissolving the dirt and bacteria stored deep within. 
The procedure starts with applying a cleaning compound to the carpet, which then liquifies the elements trapped within the carpet. After the cleaning compound settles, high-pressurized hot water is applied using cleaning equipment to rinse the dirt and the cleaning agent. Lastly, the carpet is left alone to dry in a room or air-conditioned temperature. 
Hot water extraction cleaning can be your best bet if you or someone in your family is sensitive to chemicals or prone to allergies. The hot water agitating your carpet can kill off the bacteria, mites, molds, germs, and other irritants causing diseases and allergies. 
This procedure is famous for its reliability, but it can be problematic with the lack of knowledge and experience to utilize it. Using low-end equipment and cleaning solutions can ruin your carpet. Another challenge of using this would be drying and time. After the procedure, it will take time for the carpet to dry out.
5. Carpet Shampooing Cleaning Method
Carpet shampooing is the oldest cleaning procedure that is still being used today. The process starts with thorough vacuuming. Next would be the application of the cleaning agent on the carpet. Then, using a rotary machine or moisture brush, the carpet is scrubbed thoroughly. Wet-vacuuming is done to extract the foam and detergent along with the dirt. After it has dried off, the carpet is vacuumed again to remove the leftover residue. 
The advantage of this procedure is its quick and straightforward process. It is also inexpensive. When utilized properly, it can remove dirt, greases, stains, germs, and soil from the carpet. Also, you can use this in removing heavy soil from the fiber of your backyard carpet or any carpet with high traffic susceptible to more dirt.   
The downside of using this procedure is the risk of allergy since it does not involve rinsing off the shampoo, which ends up sticking on the carpet. This makes it easier for dirt to soil your carpet in just a few days. 
6. Vacuuming Carpet Cleaning Method
Vacuuming is the most common cleaning practice that you can do for your rug. However, among all the methods, this one cannot fully reach the accumulated dirt, mites, and other elements that are lurking in the very depths of your carpets. This process involves the use of vacuum equipment that sucks the dirt out of your rugs. 
Carpets collect various filth and dirt that accumulate over time within their depths. These elements can ruin the quality of your carpet and eventually destroy it due to neglect. This can be a headache when you've been collecting expensive ones. 
Unfortunately, carpets are inevitably dirtied due to activities, pets, and traffic. Pets can add to the problem with litter, urine, and poop. Spilled food and drinks can also cause tough stains that can discolor the fibers. These elements not only cause diseases but are difficult to eliminate. 
For these reasons, employing the correct method can save you the trouble of replacing your carpet, spending money, and ruining your carpet. 
If you live in Los Angeles, you may call on the carpet cleaners in Los Angeles to provide you with the best carpet cleaning service your carpet deserves.
You may also like: Cleaning pool tiles: A step by step guide