Click here to get this post in PDF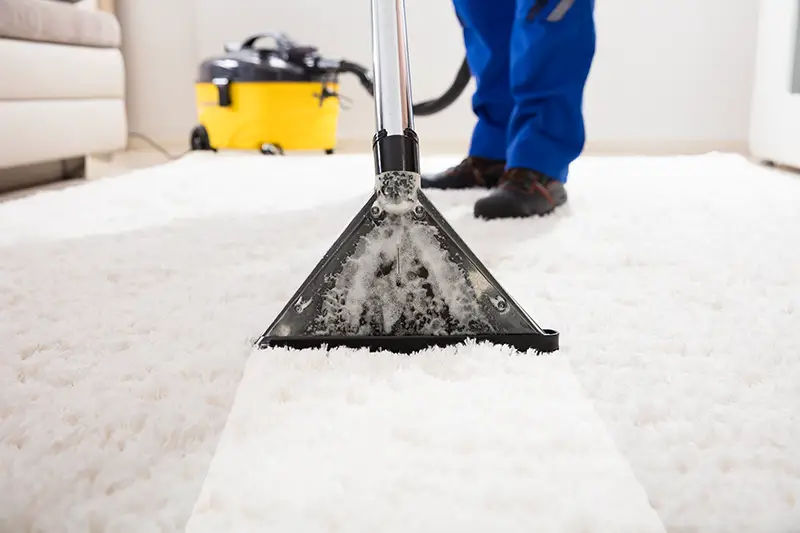 Did you know that dirty carpets can actually hurt your business? It's true! Not only do they make your office look unsightly, but they can also cause a number of health problems for your employees. In other words, businesses need their carpets cleaned — professionally. 
In this article, we'll discuss the importance of clean carpets for businesses. We'll talk about all the benefits you can expect to see once you have your carpets professionally cleaned. So read on to learn more!
Improve Indoor Air Quality 
Carpets are a breeding ground for dust mites, bacteria, and other allergens. If you have employees with allergies or asthma, these particles can cause illnesses for them.
In fact, carpet cleaning has been shown to reduce the symptoms of asthma in children by up to 50%. 
Not only that, but carpet cleaning can also help to improve indoor air quality. This is especially important if your office is located in an area with a lot of traffic or pollution.
Save Money
If you're still on the fence about carpet cleaning, consider the risks of not doing it. First of all, you could end up costing yourself a lot of money in the long run if you don't clean your carpet regularly. 
Not only will you have to replace your carpet sooner, but you might also have to pay for expensive repairs if the carpet is damaged beyond repair.
Keep Your Employees Safe
You could be putting your employees' health at risk if you don't keep your carpet clean. dirty carpets have been linked to a number of health problems, including respiratory infections, skin irritations, and even depression.
Another reason to keep your carpets clean is to prevent slips and falls. Dirty carpets are more likely to cause slips and falls, which can lead to serious injuries.
In fact, the Occupational Safety and Health Administration (OSHA) recommends carpet cleaning as a way to reduce slip-and-fall accidents in the workplace.
Extend Your Carpet's Life 
A benefit of carpet cleaning is that it can extend the life of your carpet. Regular vacuuming helps to remove dirt and debris from the surface of the carpet, but it doesn't actually clean the carpet fibers. 
Over time, these particles can build up and cause the carpet to wear out prematurely. Carpet cleaning removes all of the dirt, dust, and debris that has become embedded in the carpet fibers, which helps to prolong its life.
Improve Business Appearance 
Clean carpets look nice, especially in a business setting. They give off the impression of professionalism and competence.
On the flip side, stained and dirty carpets send a message that you don't care about your business or customers. No one wants to do business with a company that doesn't take care of its appearance. 
Overall, carpet cleaning for businesses makes good business sense. First impressions are important, and dirty carpets can give the wrong impression to your customers, partners, and employees. Keeping your carpet clean is a good way to project a professional image. 
Quick Tip for Choosing Carpet Cleaning Companies 
There are a lot of carpet cleaning companies out there, so how do you choose the right one? 
Make sure to do your research and read reviews before making your decision. You should also ask for references from businesses that have used the company's services in the past. Ask the references about the quality of the carpet cleaners. Also, check for the best pricing that fits your budget. 
Once you've found a reputable carpet cleaning company, schedule a time for them to come and clean your carpets. You'll be glad you did!
You may also like: What's the Best Commercial Carpet Cleaning Method – Steam Cleaning or Dry Cleaning?
Image source: Shutterstock.com