Click here to get this post in PDF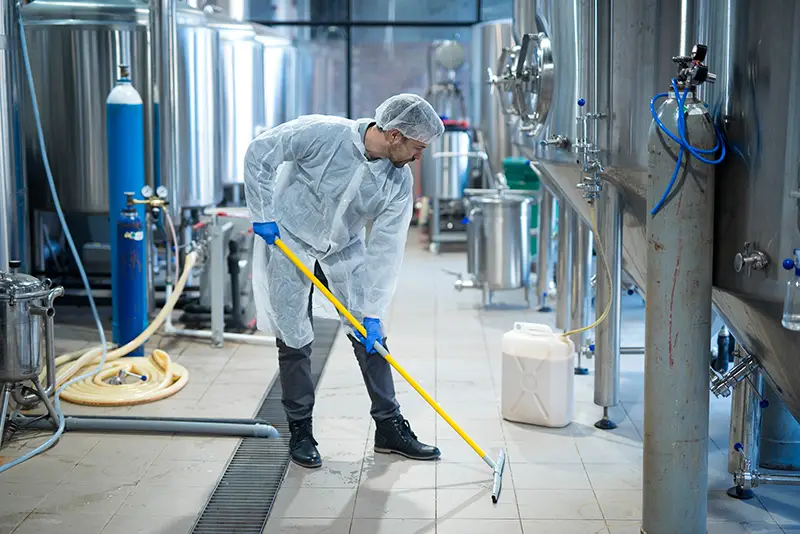 All business owners, despite their specifications, understand they need to ensure cleanliness and sanitation in their areas of work. While some may be content to spend hundreds of dollars monthly to annually on cleaning supplies, others may take the smart route and invest in high-quality equipment, like ATEX Equipment, to keep up with all their cleaning needs.
ATEX Cleaning Equipment
ATEX cleaning equipment isn't just state-of-the-art professional cleaning products, though that might be reason enough to invest in their products. What they really are for business owners is a piece of mind. Your smart move would be investing in professional cleaning equipment, but your golden move would be purchasing some high-quality ATEX cleaning equipment.
ATEX offers all sorts of different equipment, from electric to non-electric. They're ideal for high-risk areas, specialising in being low-risk and safe for potentially explosive environments. Their products range from relatively standard floor sweepers to high-pressure washers.
Why this is a Smart Purchase
There are so many reasons why buying professional cleaning equipment, like ATEX products, are a good investment for your company. To name a few,
·         They're a huge money saver. Though they may cost more than other cleaning equipment, these products save time. If your workers have to spend less time cleaning, and the cleaning also requires fewer workers to complete, your company can save a lot of time and money.
·         These products are proven to be more efficient and long-lasting, ensuring you won't have to make investments in other cleaning supplies after just a short time of purchasing ATEX equipment.
·         This equipment makes your staff's job so much easier to complete. Not only can you get peace of mind knowing your business's area is cleaned properly, but you know your workers aren't wasting time and energy cleaning to ensure the highest cleanliness level is achieved.
·         There will be no more twice or three times over the room to make sure the equipment doesn't miss anything because their equipment ensures clean in just one go.
Choosing the Right One in the Time of COVID
In businesses, there are certain products that are designed to suit certain areas. What you really want, in the time of COVID-19, is to have cleaning equipment that is designed to kill germs and properly sanitize all areas.
Not only are ATEX equipment great for sanitation and germ-killing, but they also have equipment specifically designed to sanitise an area.
A good rule of thumb is that if hospitals make the choice to use these products to ensure cleanliness and sanitation, it's a good fit for your work area.
Want the right clean for your business? You can choose to spend chunks of monthly expenses on all sorts of cleaning supplies and equipment, or you can make the smart move and invest in quality products from companies like ATEX. You could cut your cleaning costs down from monthly to annual, and perhaps not even have to replace your equipment for a lifetime.
Also read: How To Choose The Perfect Outsourced Cleaning Provider For Your Small Business
Image source: Shutterstock.com