Click here to get this post in PDF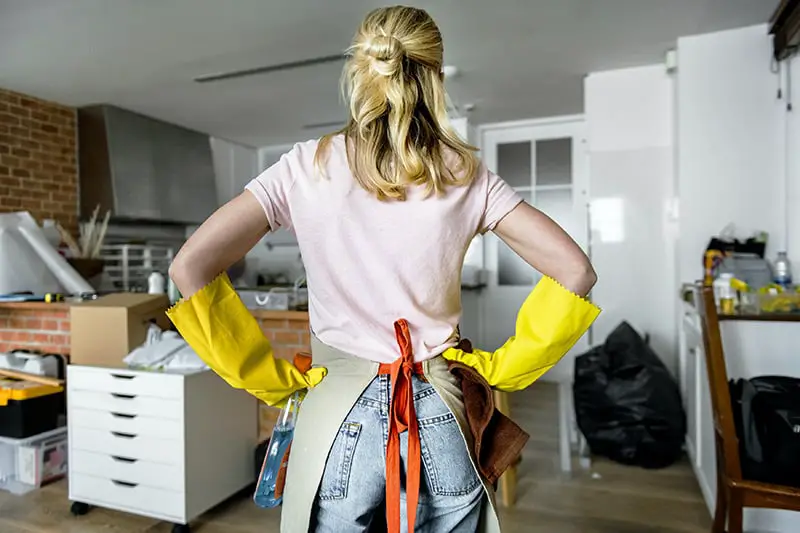 The Coronavirus pandemic has made cleanliness a key priority for many individuals and organisations.
While scientists aren't certain of the exact amount of time that the virus can live on surfaces, it is estimated that it could be as long as several days on some materials.
As such, business leaders need to make sure that they work proactively to reduce their chances of an outbreak in their workspace.
One of the best ways to protect your staff, customers and anyone else who visits your workplace is to hire an experienced commercial cleaning company.
With so many cleaning providers to choose from, it can be hard to find the one that works for your business. Read on to find our guide to sourcing the right outsourced cleaning provider for your organisation.
Choose An Experienced Commercial Cleaning Firm
Cleaning commercial properties, such as offices, factories and industrial workspaces, is very different from cleaning homes and domestic properties. As such, you need to make sure that you hire an experienced team of commercial cleaners.
Choose a team that has worked with a wide variety of clients, and has extensive experience in cleaning commercial properties. National cleaning specialists Ideal Cleaning has extensive experience in the commercial cleaning industry, and as such, their team is able to offer you the exceptional standard of service you need.
Ask About The Products They Use
When you're cleaning your own home or office, the products you use are as important, if not more so, than the techniques you use. As such, you need to make sure that you ask outsourced cleaning companies about the products they will be using if you hire them.
Ask for a list, as well as some more information on the techniques that the team uses to ensure that your office space is thoroughly clean and hygienic. If they are evasive or unable to provide this information, then this could be a sign that they might not do a thorough job.
Read Reviews Of Your Shortlisted Companies
Once you've found a selection of potential commercial cleaning service providers, you should read reviews to find out more about them. Check out a few of the best customer review platforms out there to learn what real customers think of the service providers you're considering hiring.
Reviews aren't infallible, as some individuals might have a hidden agenda. However, it would help if you looked out for consistencies, as these often mean that many customers have had a similar experience.
---
Why Invest In Commercial Cleaning For Your Return To The Workplace?
---
Avoid Signing A Contact Immediately
Many outsourced service providers offer cost savings if you sign a contract. However, if you're unsure about the quality of service that you'll receive, then you could find yourself stuck paying for solutions that don't meet your needs.
To avoid this, you should initially book several cleaning sessions, then review the outcome and the firm's service to determine whether you're happy working with them. If, after a few weeks, you remain satisfied with their services, then you should consider signing a contract to save yourself money and effort in the long run.
Image Source: Rawpixel.com