Click here to get this post in PDF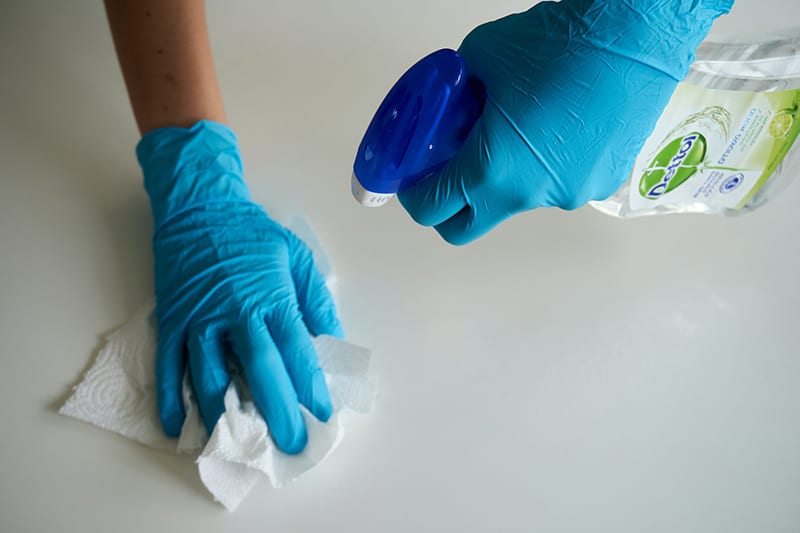 With the nation slowly starting to return to the workplace, many business owners are forced to start thinking about their plans for the future. The big question on everyone's mind, how can we ensure that our return to work is as safe as possible?
The truth is that there must be a lot of planning that goes into the return to the workplace. It's not as simple as opening the doors and let the staff come flooding back. Not only will this seem unprofessional, but it may lead to your putting your employees at risk.
If you are in Australia, it is easy to book a cleaning service in Sydney and its neighbouring cities through companies like Calibre Cleaning. In this blog post, we will be discussing how a commercial cleaning service will help promote a safe and efficient return back to the workplace. Allowing you to learn more about the key benefits of commercial cleaning and how this will impact your staff's return.
Create A First Impression That Counts
No matter what industry your business falls within, first impressions are always key. What better way to create the first impression that your business deserves than with a professionally cleaned office? Staff will arrive back to the workplace feeling proud to be associated with the organisation, leading to an improved mentality around working.
A clean workplace will not only impress the staff, it works in the same for potential customers coming in to visit. Due to the current situation, there has been next to no physical meetings. As we continue to see the progress, we should expect to see client meetings popping up in the calendar again.
Improving The Morale of Your Team
Team morale is key to the success of every business. If your staff are happy, the quality of work is better leading to healthier business all round. There is no better way to show your appreciation for your staff than providing them with a safe, comfortable and clean workplace for them to work from daily.
A commercial cleaning service will help to ensure that every corner of your workplace is kept spotless. With a regular cleaning schedule, you will always have the peace of mind that the cleanliness of the business is taken care of. Transforming your workplace into a pleasant environment for staff to spend time in. On average we spend one-third of our adult life in work so it's crucial that your workspace is kept to the highest of standards.
Ensure Your Return To Work Is Safe
Let's work together to make sure your return back to the workplace is safe. By investing in a commercial cleaning company, you can be sure that all the surfaces have been properly cleaned before anyone enters the premises. Once the staff are back working in the office, a regular cleaning plan will lead to all surfaces being kept clean and safe for the colleagues to use.
Social distancing measures will need to be employed within your workplace. We understand that they may be hard to work with but keeping 2 meters apart is crucial to make sure that everyone is kept safe. This distance between employees will ensure that there is less chance of anything spreading.
Summary of Points Raised
To conclude this blog post it's only right that we summarise the steps that can be taken to make the return back to the office a safe one. Whether you're planning to return next month, or you are at no rush to go back, these steps are always vital to be mindful of.
Cleaning services in Southampton will create that amazing impression your clients and employees will want to receive upon arrival. Creating a good impression is key to show your stakeholders that the return is being taken care of properly.
A regular cleaning routine paired with social distancing measures will help keep everyone safe. There is no way to completely guarantee that the coronavirus will not affect your work but this is one of the main measures that can be taken to lessen your chances.
---
The Ultimate Tidying Up: Toward a Seriously Clean Work Environment
---
About the Author
Kian Jonas works for CCL Cleaning Group as the In-house content specialist. He takes great pride in creating quality blog posts about a range of cleaning topics for small business.