Click here to get this post in PDF
In this non-affiliate review of DFYDave by Dave Nick I will share my journey, how I made over $120,000 and received two rewards from YouTube.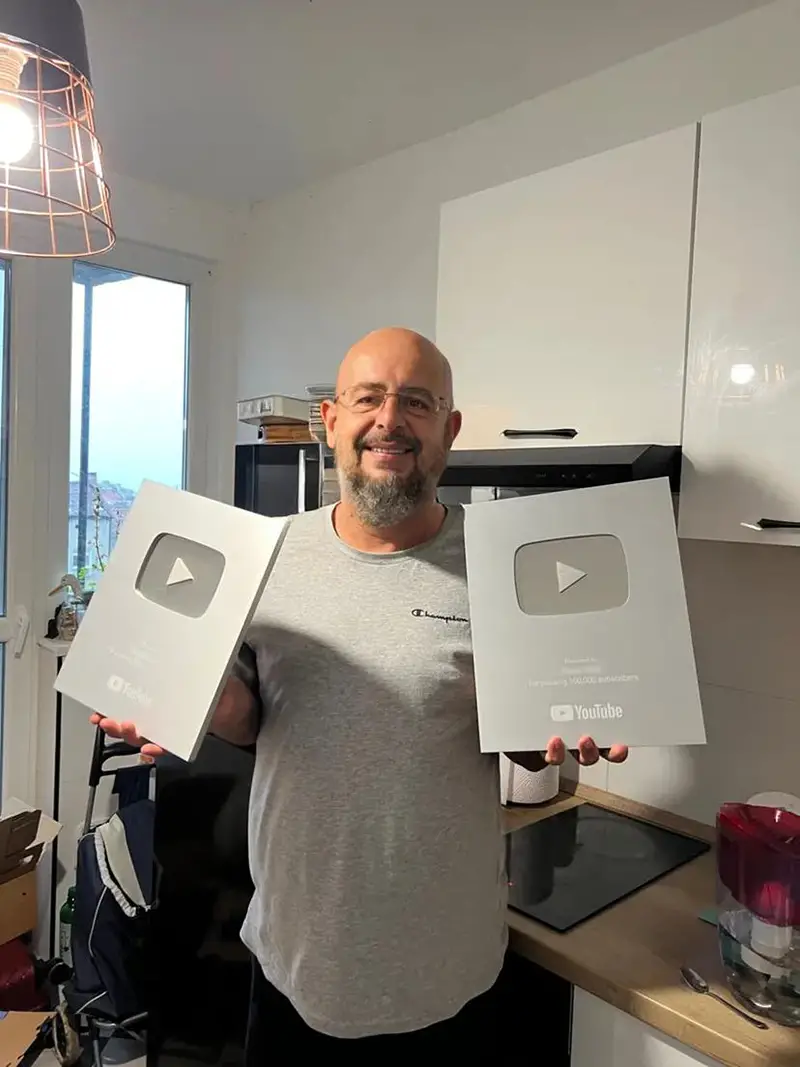 DFYDave is a done-for-you YouTube Automation service by Dave Nick. They claim I can save time and money by letting him and his team do the work for me while I keep 100% of the profits. Dave Nick said that I will be able to accomplish this while working fewer than four hours each day and without ever having to show my actual face on YouTube.
At first I was very skeptical, this sounds too good be true — is it a scam?
Let's have a look at the DFY Dave service and find out whether it really is as amazing as it claims to be, even if some of us would have trouble believing this to be true.
Before you decide to sign up for this done for you service, you should read this DFYDave review first.
DISCLAIMER: This is a fully independent review. I'm not affiliated with Dave Nick in any shape or form whatsoever.
DFY Dave Review: Quick Details
Name: DFYDave
Owner: Dave Nick
Website: DfyDave.com
Type: Service by Dave Nick
Niche: YouTube Automation
Recommended?: I eventually managed to make over $120,000 but these are not typical results. So I would recommend, but first read this review or you might regret it.
What is DFYDave?
DFYDave is a done-for-you YouTube Automation service where they take care of choosing the niche, doing research, building the team, setting up the systems, growing the channel, monetizing the channel, etc. and you keep 100% of the profits.
'In a fast changing and highly competitive environment there is no time to build your business the traditional way (by spending your time and money experimenting what works and what doesn't), instead save a lot of money that would be wasted on trial and error, and start the right way with the most profitable setup!' — says the DFYDave sales page.
Before I share my results, let's talk about Dave Nick himself.
Who is Dave Nick?
Dave Nick (born 29 October 2001) is a serial entrepreneur and YouTube Expert. Dave Nick is a founder of the Online Business Academy, which is an educational platform for entrepreneurs. Nick's YouTube channel is regarded as the #1 Online Business YouTube channel globally.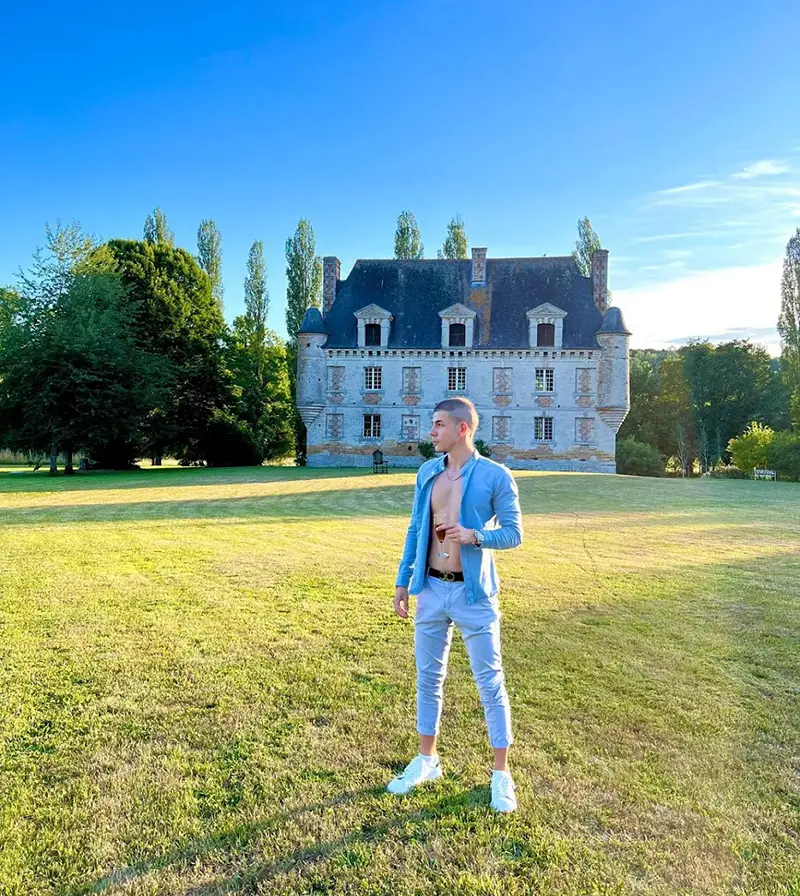 Dave Nick is recognized as a leading Business YouTuber and is best known for his unique business ideas, digital growth tactics, and business development skills. Nick has built a vast network of clientele and provided immediate exposure for brands and businesses through his platform — Online Business Academy & Private Consulting.
Dave Nick has acquired two Golden Play Buttons from YouTube for earning over 1,000,000 subscribers and many Silver Play Buttons for reaching over 100,000 subscribers. In addition, he has been featured in several media outlets, including Daily Caller, Flaunt, New York Times, American Daily Post, Yahoo, and others.
Dave's Career
Dave Nick started his career as a YouTuber when he was 13, primarily making compilation channels. After He created several educational YouTube channels, where he shared information that helped people build their YouTube business or a side hustle, he decided to start "Dave Nick," his primary channel today (that has over 750,000+ Subscribers 10/April/2023)
After a few extremely successful business & YouTube ventures, Dave Nick founded Online Business Academy, an online learning platform providing entrepreneurs with expert learning material, resources, and connections. On this platform, Nick launches various educational programs such as Automation Systems (Generate Unlimited Traffic) and YouTube Shorts Billions (4+ Billion Views in 12 Months), designed to educate the applicants on growing their business by leveraging the power of social media.
Dave Nick's course Automation Systems enrolled over 2,500+ students globally and even acquired the title — The Best Selling YouTube Course of 2022.
Dave Nick's Networth
Dave Nick was born into a financially backward family, and his parents struggled to find long-term jobs. To support his family, Nick started working when he was 13 years old.
Since the very beginning, Nick was inclined to become a successful entrepreneur & digital creator.
Dave Nick currently has 4 public companies, multiple YouTube channels, and he often mentions his real estate properties in Europe and Dubai.
As it's very hard to know exactly how much money Dave made so far, his estimated networth is around $12,680,000 USD.
Is DFY Dave Legit?
Most people charge over $10,000 USD just for basic coaching, while Dave provided me with advanced coaching, courses, active community, and then of course, actually did the work for me.
Built the team, did the research, grew my channel, got it monetized, connected me with brands and companies that sponsor his videos, and so much more.
All of this would have taken me much, much longer on my own and I would have probably wasted 5 times more money along the way.
My Results with DFY Dave
My journey was no walk-in-the-park. I was struggling a lot to get things off the ground for the first 2 weeks. As someone who's never been in the online business space let alone YouTube, I struggled with everything.
Dave and his team were constantly offering to get into calls with me to help me out which I always accepted.
It took a lot of patience and hard work but eventually the channel became somewhat successful.
I will probably continue to grow this channel much further than this.
Bear in mind that Dave's twist on YouTube Automation is that he doesn't focus only on ad revenue but his main sources of income are brand deals, affiliate marketing and digital products.

Ad revenue — YouTube Automation
Pros and Cons:
Like everything in life, DFYDave has its ups and downs.
Pros:
Easy to Start: You don't need any experience or skills.
No Extra Costs: The video production cost is included in the price.
Expert Help: Dave and his team are pros. They know what they're doing.
Cons:
Initial Wait: It might take a few weeks to see results.
Price: The upfront cost might seem high to some.
Conclusion:
To wrap it up, my journey with DFYDave and Dave Nick was like a roller coaster. There were highs and lows, but in the end, it was all worth it.
Remember, every big journey starts with a single step. And with DFYDave, that step could lead you to YouTube stardom. Happy YouTubing!
You may also like: Youtube Vs Twitch: Which one is Best for Marketing