Click here to get this post in PDF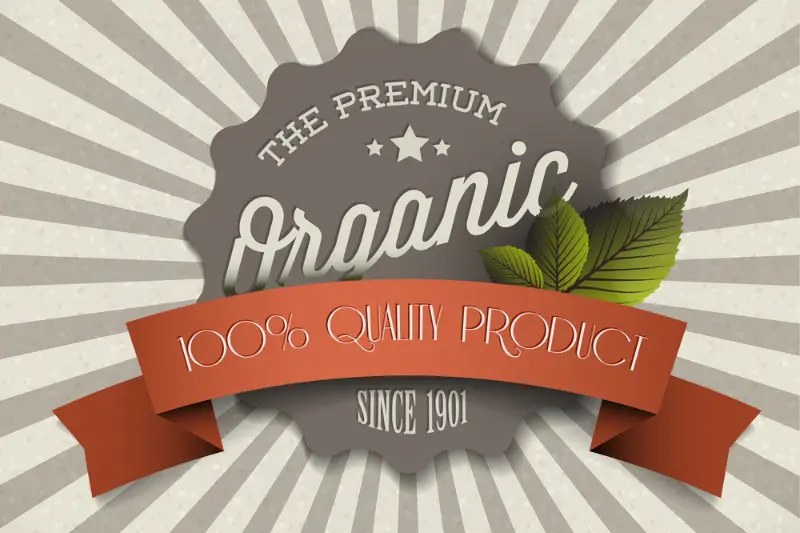 As you walk down the aisles of your local grocery store, you're bombarded by a kaleidoscope of labels claiming various health benefits and environmental virtues. These labels can be seen plastered across various products, from produce to cereals to dairy products. However, decoding the meaning behind these labels can sometimes be more challenging than navigating through the densest jungle. 
In the points below, we demystify the intricate labyrinth of food labels, focusing on "Organic", "Non-GMO", and going even beyond that.
Organic Labels
The term "Organic" refers to the way agricultural products are grown and processed. Specific regulations must be followed for a product to be labelled as organic. These regulations are designed to promote sustainable practices such as soil and water conservation, reduction of pollution, and the prohibition of synthetic fertilisers, sewage sludge, irradiation, and genetic engineering.
The organic label does not necessarily mean the product is healthier or of higher nutritional value – instead, it signifies the methods used in the product's creation. A product can be certified as 100% organic, organic (95% or more organic ingredients), or made with organic ingredients (at least 70% organic ingredients).
Non-GMO Labels
Non-GMO labels denote that a product does not contain genetically modified organisms. GMOs are plants or animals that have undergone genetic engineering, which involves manipulating an organism's genes using techniques like CRISPR. While there's a general consensus among scientists that GMOs are safe to eat, many consumers prefer to avoid them, leading to the increased prevalence of Non-GMO labels.
Beyond: Fair Trade, Gluten-Free, and More
There are many other labels that you might encounter, each carrying its own connotations. "Fair Trade", for instance, indicates that farmers and workers involved in a product's production were paid fair wages. "Gluten-Free" signifies that a product does not contain the protein gluten, which can cause health problems for people with conditions like celiac disease.
The key to understanding these labels is education, so remember to do your research and understand the implications of each label.
The Role of ERP in the Food and Beverage Industry
As you can imagine, keeping track of the intricate details that contribute to these labels can be a monumental task for food and beverage companies – this is where Enterprise Resource Planning (ERP) systems come into play. By offering a comprehensive solution for managing various aspects of a business, from procurement to production to distribution, ERP for the food and beverage industry can provide the necessary infrastructure to ensure product integrity and compliance with various labelling standards.
A robust ERP system can enable food and beverage companies to monitor their supply chains effectively, ensuring that their products live up to the claims made on the labels. It also helps in maintaining product consistency and quality, which in turn helps to build consumer trust.
Wrapping Up
Understanding food labels is crucial in making informed choices about what we consume. It empowers us as consumers to align our purchasing habits with our health goals and ethical beliefs. Meanwhile, technology such as ERP plays an integral role behind the scenes, ensuring that companies can deliver on their promises and maintain the trust we place in them. Together, informed consumers and responsible companies can drive a food and beverage industry that values health, sustainability, and fairness.
You may also like: How You Can Make the Ideal Product Label for Your Bottled Product
Image source: Depositphotos.com