Click here to get this post in PDF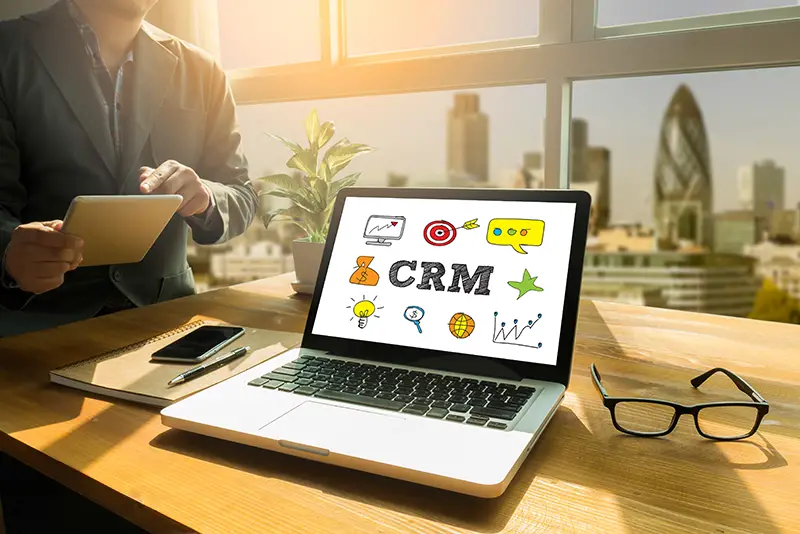 We all can agree that marketing nowadays relies on data.
With that, the customer data platform (CDP) gains momentum quicker than other marketing technology, even though not all marketers are familiar with this technology.  For a long time, this field has been dominated by a few big players like BigID; however, as time goes on, BigID competitors have started to emerge and provide businesses with myriad options to meet their needs.
A comprehensive data-driven marketing key is promised by CDP by obtaining highly-attractive marketing concepts wherein the customer's data are combined to do marketing and other else. Without the data management and the data, itself, the market brain allowing smart campaigns will not function. Hence, to bring data together is essential.
CDP had distinct characteristics that explain why it is looked upon by major brands instead of purely relying on other data system types such as data management platform (DMP) or customer relationship management (CRM).
So, what truly is a CDP, and what are its differences compared to other systems?
Defining Customer Data Platform (CDP)
CDP's main goal is to bring customers' data altogether and stitch it into a unified customer profile. In this way, the marketer can efficiently work. A customer data platform is also defined as a marketer-managed system creating a unified and persistent customer database made accessible to other systems.
Now, how is it different from others that we know?
Differences between a CDP from systems like DMPs and CRMs 
Different than DMP 
A DMP is designed to enable retargeting through cooking and to serve advertisements. It focuses more on categories and anonymous segments than single customers. Here, most of the information remains anonymous and expires typically after 90 days, same with cookie lifetime. If a CDP creates a persistent profile of customers, DRM, on the other hand, targets anonymous users for advertising. The CDPs then create the identified customers' database to be utilized more than advertising only.
Different than CRM 
Engagement with customers is the main reason why CRM systems are built. It is based on the general and historical data to make a persistent profile of customers. CRMs are not built just to ingest large amounts of data from several sources. CDP also enables you to connect all sources and types of customer data, whether external or internal, unstructured or structured, streaming, or batch. It allows you to understand the customers better, has a comprehensive view, and act it in real-time.
Below are the different categories included in data sources:
Order and transactional data 
Sales system, administration, and e-commerce generate data on product and customer value, renewal and order dates, purchases, returns, abandoned baskets, and other else.
Mobile, web, and behavioral data 
Categories and products browsed, store, clicks, visited pages, interaction data, and more. This must be given enough attention as it voices out expected and current volumes on behavior and preferences.
Product Data 
This isn't customer data, and it is necessary to execute and include personalized customer engagement. Pricing and stock levels are two critical data points.
Profile Data 
A business will not be successful without its customers. Effective marketing can be achieved only if the business is aware of the needs and profiles of its customers. Hence, this category starts with opt-in and data, advancing to psychographic data points such as details about personality, preferences, context, and lifestyle.
CRM and Offline Data Sources 
The typical data of CRM is a profile card type. Post, email, phone, firmographics, permission, and suppression of data are only some. However, it also includes surveys, web form information, and notes by CRM agents.
Different than Custom Integrations 
The marketing function in mind became the reason why CDP is built. Are you capable of building it by yourself? If it's theoretical, maybe you can, and lots of IT custom projects aim to achieve the components and actions of a CDP. There are involvements of time, risks, and investments in a custom project.
CDPs are not merely databases. It packages and standardizes hidden features which contain packaged tools and pre-built marketing database to make the creation and operation of databases a lot easier. You can also make thoughts about data handling features to stitch, cleans, and standardize data. Besides, some CDPs contain additional built-in functionalities such as analytics, BI, tracking, and reporting.
Different than Data Warehouses 
Traditional data warehouses were built and operated by various IT teams with little marketing feel yet vast technology know-how. It aims to bring the collected data together; however, marketers must rely on the department of IT, which often creates ideas to execution in a slow lane to frustration. Most valuable customer data are demanding to be quickly actionable and accessible customer data.
Some involvement of technicality is required, and CDP vendors handle this commonly by collaborating with the IT department. Here, marketers are given more control over additional features and marketing databases.
Different than Delivery Platforms 
In the world of CDP, the systems that make interactions at touchpoint channels are identified as engagement platforms or delivery platforms. Such as your marketing automation software, email marketing, website, social media management platforms, account-based marketing system, and apps.
These delivery systems then collaborate with CDPs to successfully send messages. However, it can also campaign data and collect management to send back to the CDP. These aren't CDP parts, yet some CDPs have integrations when it comes to delivery platforms, making potential campaign plans, as well as sending messages directly within CDPs.
Conclusion 
Customer Data Platforms (CDP) possess the potentials to form a single customer view. However, the real value resides in making it actionable, as well as being able to gain insights to do so. This may just be an example, yet it is all about analytics. After all, it is about deciding easily on user journeys, right segments, timings, and channels to help prevent churn and improve CLV.
Once the underlying insights and data were combined, it can lead you to valuable and remarkable moments. Hence, considering CDP, as well as CRM and DMP in your business functions, can bring out the best and other potentialities. Aside from that, do not be afraid of making mistakes. It is normal. The only important thing is that you learn from it. Take mistakes and turn them all into triumphs.
You may also like: How To Choose The Best CRM Software For Small Business
Image Source: Shutterstock.com